Help two kids explore a magical forest in this 'Pikmin'-inspired adventure game.
The Wild at Heart is an action-adventure and puzzle game from Moonlight Kids and Humble Games that's now available on Xbox One and PC.
In The Wild at Heart, players follow Wake and Kirby, two kids who have run away from home and discover a magical world hidden within the forest behind Wake's house. Players will need to help an order of unique guardians that live in the forest by working with creatures called Spritelings who can help them complete tasks.
The gameplay here is similar to that of titles like Pikmin 3 Deluxe. Players will find Spritelings throughout the in-game world, and as they do, they'll automatically follow along behind their character. Players can command them to perform different actions, such as removing obstacles from the path, collecting objects, and even attacking enemy creatures that live in the forest.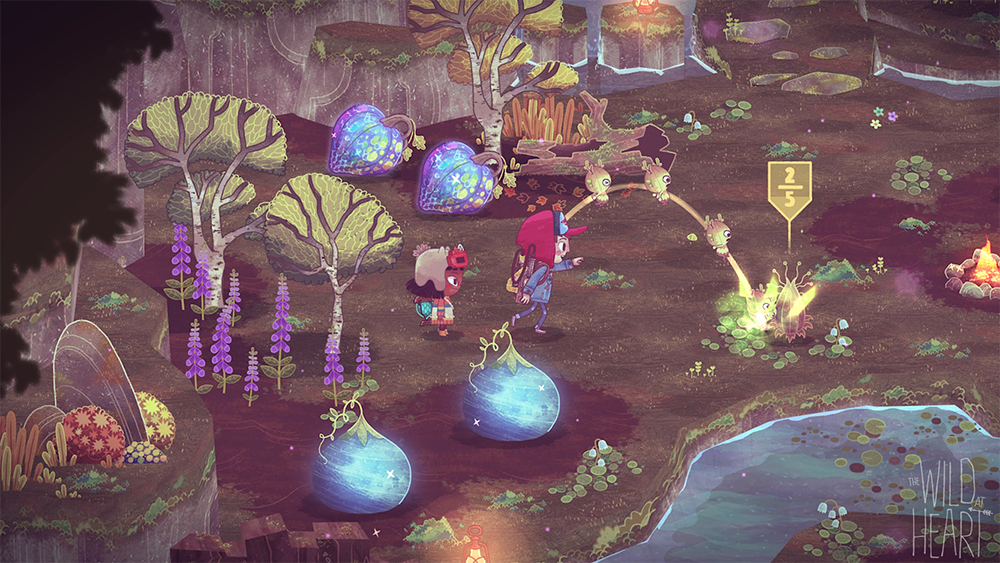 There are multiple varieties of Spritelings to encounter, and they each have different perks or abilities. For instance, the first variety players encounter — called Twiglings — are immune to the toxic gas that is emitted by mushrooms in the environment. This means they can be used to clear these obstacles from the world.
Wake is also equipped with a vacuum backpack that he can use to draw Spritelings and other objects to his position, as well as use to pick up objects like nuts and screws, which are the game's currency. As players gather resources, they can use them to craft new items and upgrades.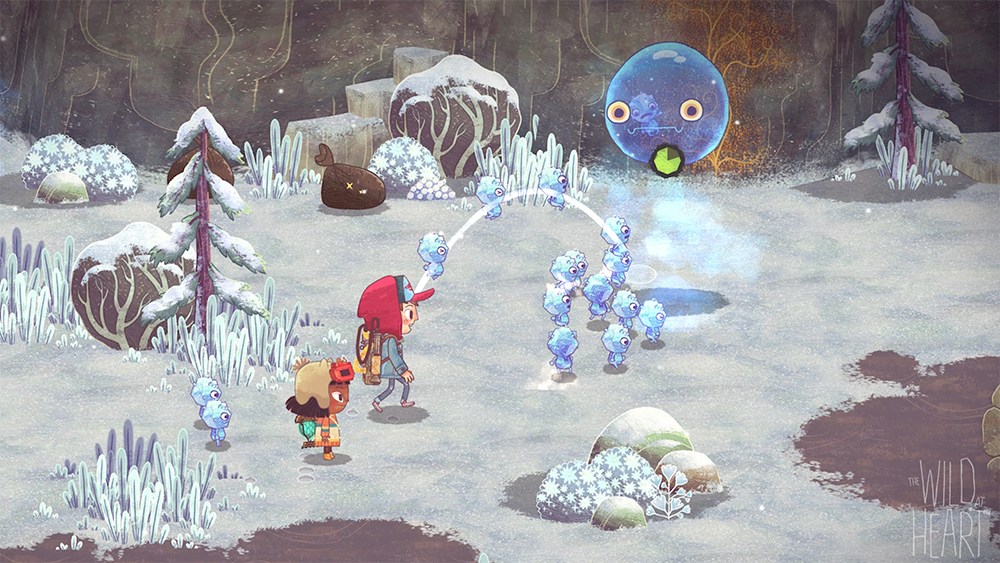 The Wild at Heart is rated E10+ for Everyone 10+ by the ESRB. While the game is family-friendly, the story touches on some mature topics. For instance, Wake's father appears to be neglectful and may be an alcoholic. If you play The Wild at Heart alongside your kids, the game may serve as a starting point to help you talk about these topics with your children.
The Wild at Heart is now available to download for $24.99 on Xbox One and PC. The PC version of the game is available on both Steam and the Humble Store.
Check out some gameplay from The Wild at Heart on PC in our video below. (We used an Xbox One controller to play the game on PC.)
Disclosure: SuperParent received a code for The Wild at Heart for coverage purposes.