Construct your own space station using this colorful building set.
Startropolis is a modular tabletop game from Petersen Games, which allows players to build a variety of modules onto the circular "core" of a 3D space station to generate revenue. These modules look like highly detailed building blocks (think a souped-up version of K'Nex), which come in different colors and can be arranged in a variety of ways to create space stations in all sorts of shapes and sizes.
Responding to questions from users who were interested in buying extra modules as toys for their kids, Petersen Games created the "Space Station in a Box" add-on, which contains 37 different modules that can be used as toys, with no additional components or instructions included (since the add-on isn't actually part of the game).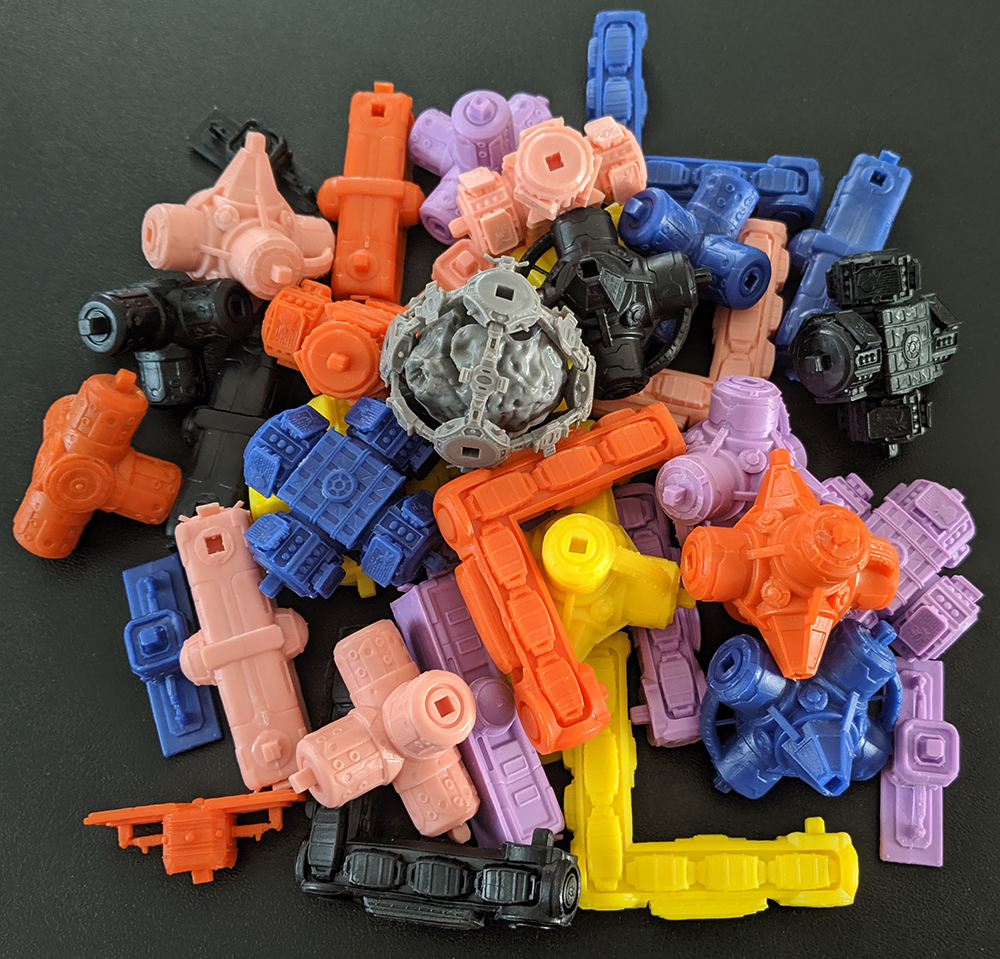 The 37 modules include one circular core and six each of six different module types, which come in six different colors: blue, yellow, orange, purple, pink, and black. While kids (and adults) can use their imagination to give each module a story as they build, each module type does have its own purpose in the game's lore.
For instance, the pieces that look like a chubby plus sign ("+") are market centers, while the L-shaped pieces are "Civic modules."
At different points on each module, you'll find either a square-shaped peg or a square-shaped hole. You can insert the peg from one piece into the hole on another to connect the modules and see your space station come to life. In our experience, the pieces are sturdy, though some require you to use more force than others to connect them so they stay together (this can actually sting a bit as the pieces are highly textured).
The Space Station in a Box add-on will soon be available to purchase online, as well as at conventions where Petersen Games has a presence. It will cost $29.99.
Disclosure: Petersen Games provided SuperParent with a copy of Space Station in a Box for coverage purposes.