If you're looking for 'Baby Yoda' merchandise, check this out!
Disney's premium streaming service, Disney+, launched in November, giving subscribers access to all sorts of classic and original Disney, Pixar, Marvel, and Star Wars content (among much more). One of the platform's original series is The Mandalorian (rated TV-PG), which is set in the Star Wars universe.
The Mandalorian features a character called "The Child," which has been renamed "Baby Yoda" by the internet at large. One look at this adorable little alien is enough to melt most hearts, and the character has been so popular that a variety of merchandise based on the Child has already been released, with lots more to come in the future.
Here's a look at what's coming soon.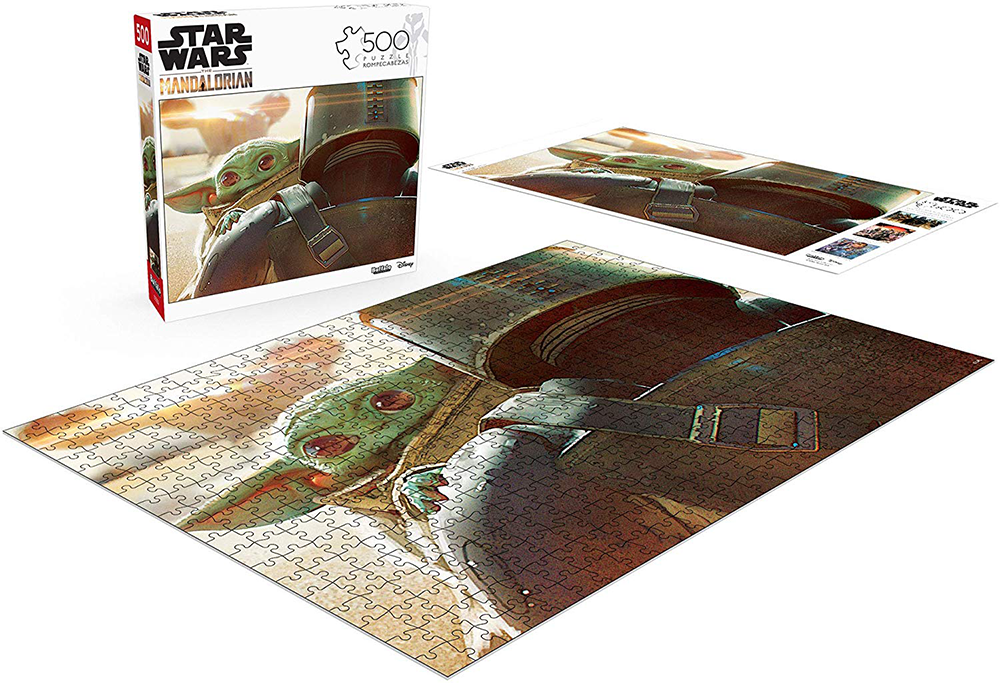 First, later this December, Buffalo Games will release a 500-piece jigsaw puzzle featuring artwork of the Child. It's available to pre-order now on Amazon for $10.99. The finished puzzle will measure 15" x 21.25", and it will include a poster of the puzzle's image which you can use to help put the puzzle together, or even frame as artwork.
Then, in February 2020, Funko will release a normal-sized vinyl Pop figure of the Child (pictured at the top of this post), as well as a larger 10" version.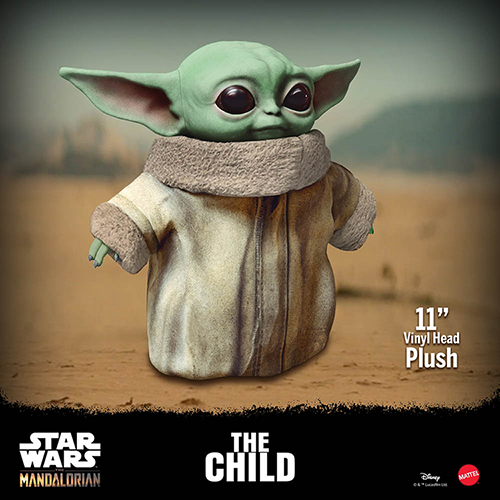 Also in February 2020, Mattel will release an 11" plush toy of the Child, which comes with a vinyl head.
Hasbro will also release items based on The Mandalorian next year.
Finally, the official Star Wars website said we can look forward to even more items "inspired by" the Child being released in the future, "from shopDisney.com, LEGO and many more."
If you can't wait until these items launch, you can also grab merchandise like t-shirts, a PopSocket, and more — all starring the Child — at stores like Walmart and Amazon right now.
[H/T: IGN]