Rescue dogs and protect your RV in this tower defense game.
The Last Friend is a tower defense game coming soon to PC and Switch. In The Last Friend, players will travel across the in-game world to defeat baddies and rescue dogs.
The Last Friend is a level-based tower defense game that challenges players to protect their RV from waves of enemies. Players will control a man named Alpha, who can freely move around the battlefield to beat up baddies as they appear on the screen. Alpha can also spend a currency called scrap to build a variety of offensive and defensive structures to protect the RV. Scrap is earned in multiple ways — for instance, by defeating enemies.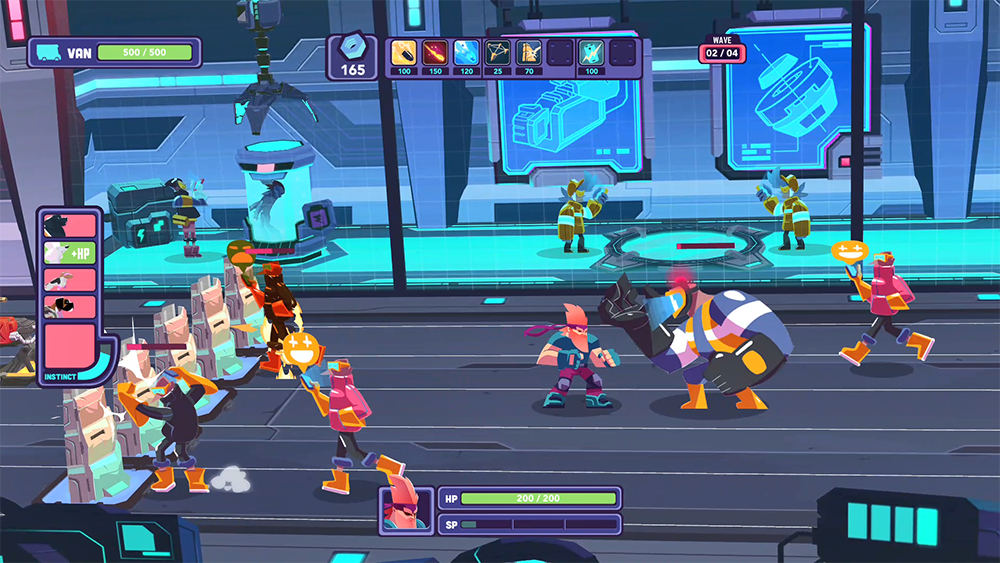 Each of the game's turrets, shields, and so on is "manned" by one of the dogs players have rescued. While players will start with only a single dog on their team (who controls a turret), they'll rescue lots of additional dogs as they progress, giving them access to healing abilities, defensive barriers, and more. Structures have a limited amount of health and can be destroyed during a level. When this happens, the dogs don't die. They simply leave the battlefield.
Each level gives players a series of objectives to complete, and players will earn a star for each one they successfully finish. Players will also have the option to replay stages to earn any stars they may have missed. These stars can be spent on upgrades for the RV.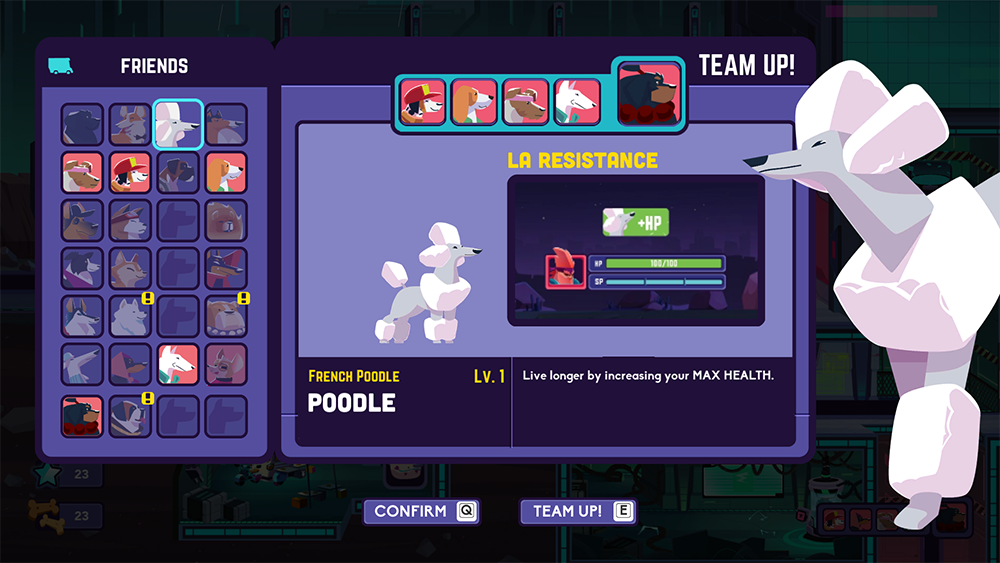 Players will also collect dog treats as they play, which can be spent on leveling up the dogs they've rescued.
The Last Friend will be released on PC on September 30, 2021 for $14.99. The game will come to Nintendo Switch in the future. The Last Friend is rated E10+ for Everyone 10+ by the ESRB.
Check out some gameplay from The Last Friend on PC in our video below.
Disclosure: SuperParent received a code for The Last Friend for coverage purposes.