You can pre-order it now.
Funko Games has revealed The Goonies: Never Say Die, a strategy role-playing and tabletop game inspired by the classic film The Goonies, which was released in 1985.
The Goonies: Never Say Die is designed for 2-5 players aged 12+. In each game, one player will become the Goondocks Master and will control the game's enemies, like the Fratellis and One-Eyed Willie. The other players will become members of the Goonies (Mikey, Mouth, Chunk, Data, or Sloth), and will need to work together to solve puzzles and complete challenges.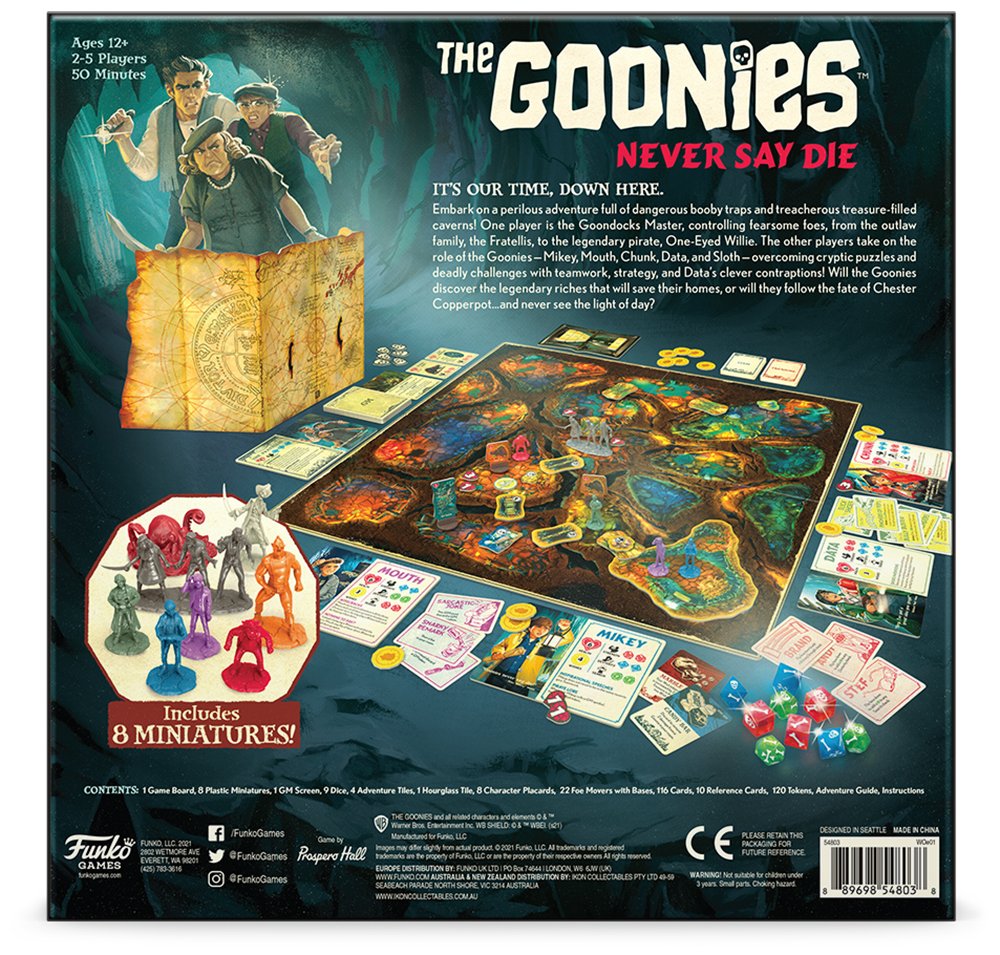 The Goonies: Never Say Die will include nine scripted adventures to complete, which are inspired by the movie itself and also tell new stories. If the Goonies win a scenario, the entire Goonies team wins as a team. On the other hand, the Goondocks Master will be able to win or lose on their own. Each game is expected to last around 50 minutes.
Funko Games will release The Goonies: Never Say Die at Target this summer for $34.99. You can pre-order the game now on Target's website.
Is your family looking forward to playing The Goonies: Never Say Die? Let us know on Twitter at @superparenthq.

Brandy Berthelson has been writing about video games and technology since 2006, with her work appearing on sites including AOL Games, Digital Spy, and Adweek. When she's not gaming, Brandy enjoys crafting, baking, and traveling with her husband.