Battle Bowser!
Mario, Luigi, and their friends are no strangers to the world of tabletop gaming. From Checkers and Monopoly to Jenga and beyond, Mario-themed versions of many classic tabletop games have been released over the years.
Now, Hasbro and Nintendo teamed up to release a new Super Mario-themed tabletop game inspired by The Game of Life.
In the regular version of The Game of Life, players work their way through their character's life, making career, family, and other life choices until they eventually reach retirement. In The Game of Life: Super Mario Edition, players will explore the Mushroom Kingdom and choose from different paths as they work to defeat Bowser.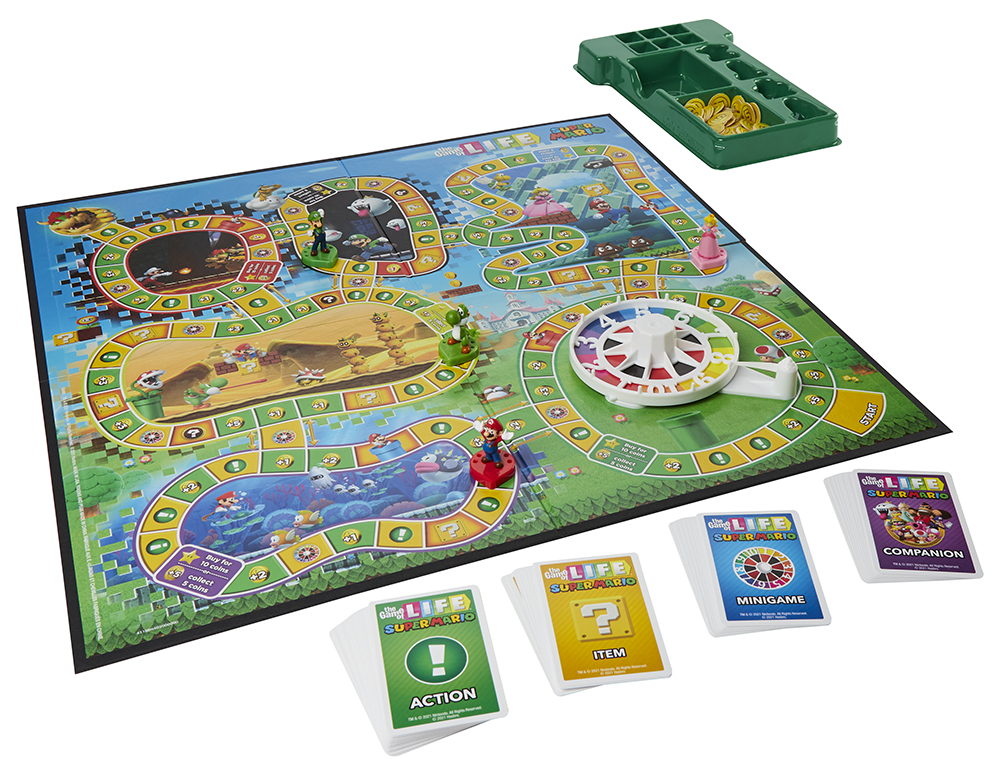 The Game of Life: Super Mario Edition supports 2-4 players with a recommended age of 8+. It features four playable characters: Mario, Luigi, Princess Peach, and Yoshi. According to the game's Amazon listing, as players make their way around the board, they'll be able to "Use coins to buy stars for a boost in the battle against Bowser."
The Amazon listing also says players will be able to "Compete in fun minigames in a face-off for prizes, and power up with Items and Companions."
The Game of Life: Super Mario Edition is now available for around $30, depending on the store you choose. For instance, it's available for $28.49 at Target, while GameStop has it priced at $29.99 (though it's out of stock, as of this writing). If you want to add this one to your family's tabletop game collection, make sure to shop around to find the best deal!
Top image via Amazon.