This sequel to the classic board game is available on a new platform.
The Game of Life 2 is the sequel to the classic board game The Game of Life. It was originally released on iOS and Android devices in summer 2020, and it came to PC last December. Now, The Game of Life 2 has been released on Nintendo Switch.
In The Game of Life 2, players work to reach retirement with the most "wealth" possible, but in this case, "wealth" consists of more than money. While you can still accumulate money in the game, you can also earn points by gaining "knowledge" and "happiness" as you play. The player with the highest score at the end of the game wins.
The Game of Life 2 can be played by up to four players through online or "pass and play" multiplayer modes. A single person can also play on their own against computer-controlled opponents. When playing against the computer, players can fast forward through the computer's turns to make the game progress more quickly, while in the "Pass & Play" mode, everyone uses the same Switch, but they pass it around so they can make decisions on their turn.
When compared to the original The Game of Life, this sequel contains more modern careers and activities. For instance, players can become an app developer, watch a video game stream, and have a laser tag battle. They can also adopt pets, rather than having children, and so on.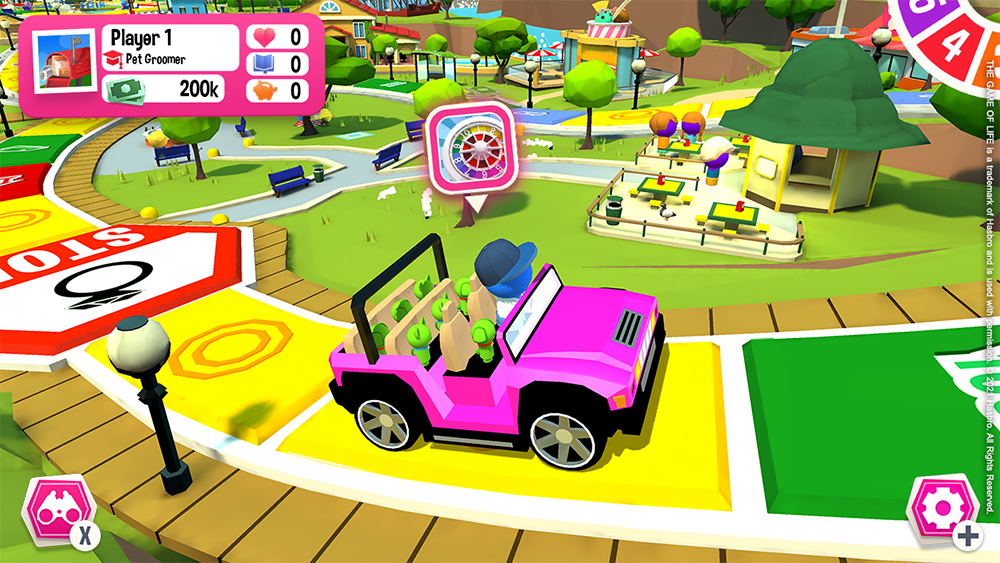 The Game of Life 2 has three different board themes to choose from: "Classic World," "Haunted Hills," and "Fairytale Kingdom." Each option lets you play in a different themed environment, and they have themed careers to match.
For instance, the Fairytale Kingdom world features careers like Bard and Mage, among others. While these three themes are available at the start, players also have the option to spend real money to unlock additional themes through the game's Season Pass.
The Season Pass costs $19.99. For now, it comes with the Frozen Lands theme, and it will also give buyers access to seven more themes that will be added to the game in the future.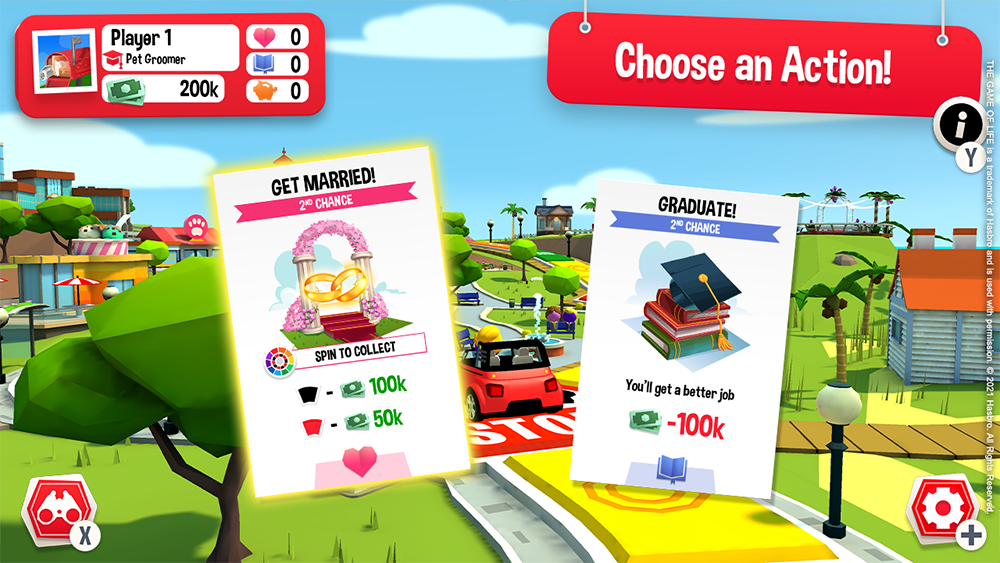 Finally, as players complete certain tasks across games (like traveling a required number of spaces or collecting a certain number of "knowledge" points, as examples), they'll collect puzzle pieces that will eventually allow them to unlock new styles of vehicles, new outfits for their mover, and new profile pictures for their profile. Players can choose which vehicle, outfit, and profile picture they want to use before starting each game.
The Game of Life 2 is now available on Switch for $29.99. The game is rated E for Everyone by the ESRB.
Check out a full game of The Game of Life 2 on Switch (set in the Fairytale Kingdom) in our gameplay video below.
Disclosure: SuperParent received a code for this game for coverage purposes.