Stock up on Playmobil's outstanding Ghostbusters toys in preparation for this summer's blockbuster movie 'Ghostbusters Afterlife!'
With Ghostbusters Afterlife debuting in theaters on July 10, this is a big year for the beloved franchise. Not only do we expect to see supernatural levels of hype for the anticipated film, but also a fresh lineup of collectibles for diehard Ghostbusters fans to snatch up. We don't know what these items will be, but Playmobil already released a variety of Ghostbusters figures and playsets to enjoy. With that in mind, below are some of our top picks for the best Ghostbusters toys you can buy right now.
Editor's note: This article contains Amazon affiliate links.
Ghostbusters Ecto 1A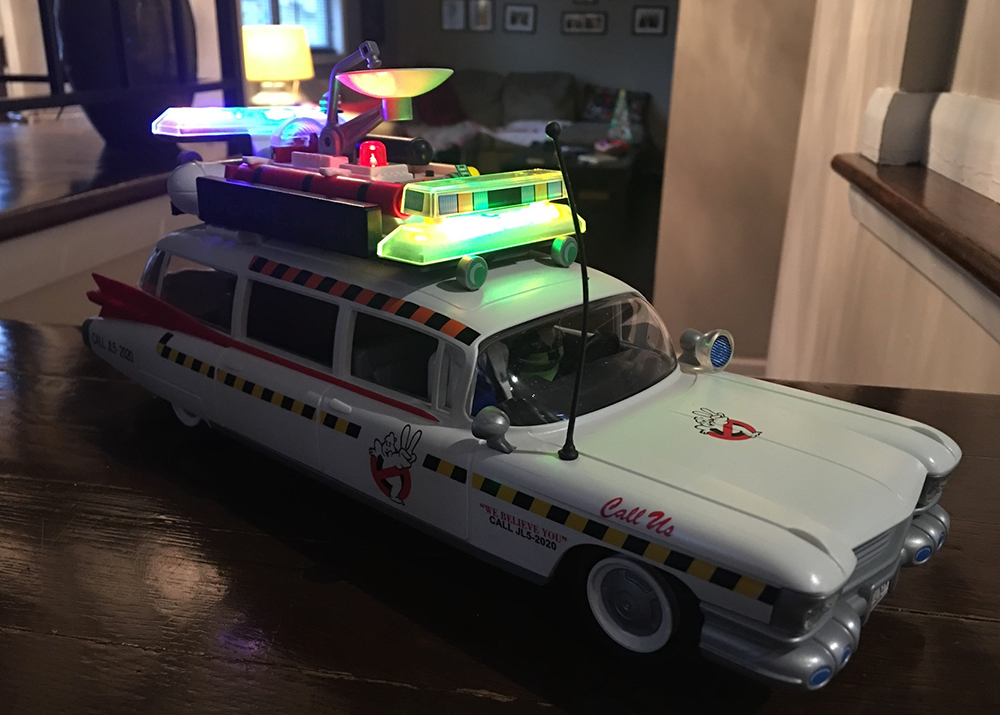 We're fans of Playmobil's Ecto-1 from the original movie, but the included figures (Winston Zeddemore and Janine Melnitz) seemed like an odd choice. With that in mind, the company did much better with the Ecto-1A from Ghostbusters 2. In addition to being a superb plastic version of the in-movie vehicle (complete with holographic "lights" on the sides), you get all four Ghostbusters and Playmobil's holographic ghost trap that, when used with the free mobile app, gives the illusion of a 3D ghost rising up from your smartphone.
Assembly takes a comfortable 45 minutes to an hour. The included stickers are mostly easy to attach, but we did have some trouble with the taillights.
The Ecto-1A can be enjoyed on its own, but it's the perfect complement to Playmobil's Ghostbusters Firehouse. That said, our next toy pick should come as no surprise.
Pick up the Playmobil Ecto-1A from Amazon.
Ghostbusters Firehouse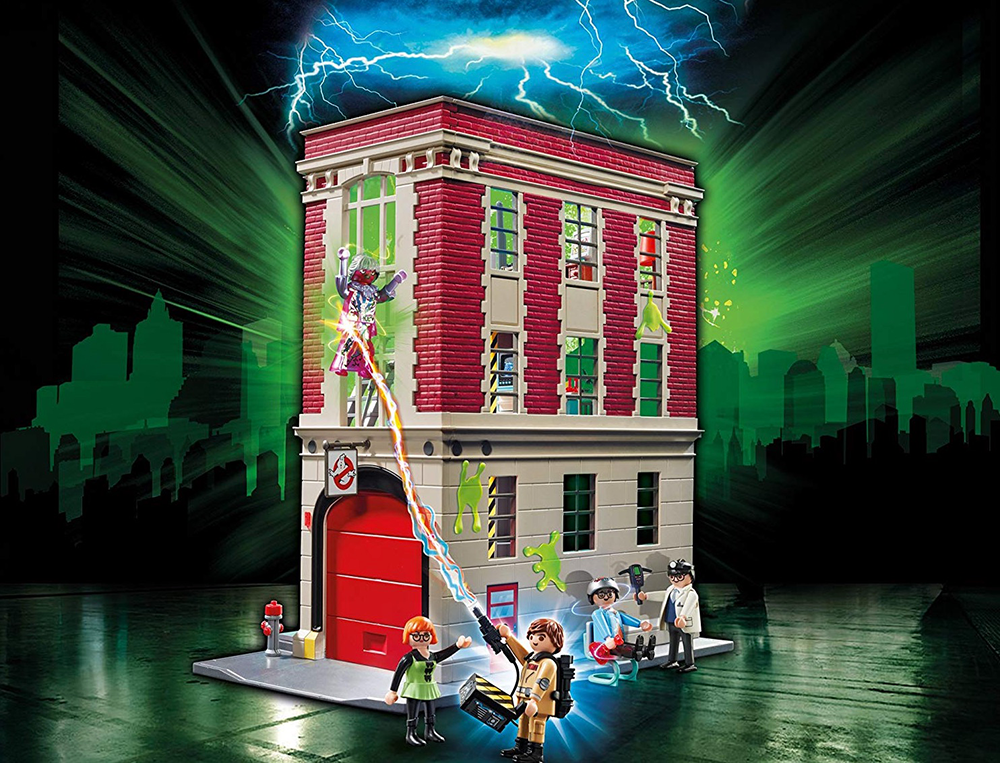 Some of us were fortunate enough to have Kenner's Ghostbusters Firehouse from the 80s, and that playset is still cool decades later, but Playmobil's effort blows that iconic toy away. Sure, the containment unit is smaller in this new version, but you get so much more for the money, starting with five figures: Egon Spengler, Ray Stantz, Janine Melnitz, Louis Tulley, and the library ghost that appears in the beginning of the first Ghostbusters. We'd be fine if that's all this playset includes, but wait, there's more!
The "more" comes in the form of different pieces of furniture and accessories, from an old plastic (and obviously fake) camcorder with tri-pod to lamps, desks, a bookshelf, and even a pizza. You have unlimited customization opportunities, and when you back the Ecto-1 or Ecto-1A into the sliding door… perfection! We really don't mean to sound like greedy children, but we can't own the Firehouse without the Ecto-1. They were made for each other.
On top of that, Playmobil has a handful of sets that compliment the Firehouse, like Slimer and the hotdog stand, a dual pack of Terror Dogs, and the Stay Puft Marshmallow Man.
The Ghostbusters Firehouse took us a little over an hour to build and attach all of the stickers. Our only complaint… we have trouble getting the containment unit to snap into place; it keeps dislodging from the pegs.
Buy Playmobil's Ghostbusters Firehouse from Amazon.
Ghostbusters Six-Inch Figures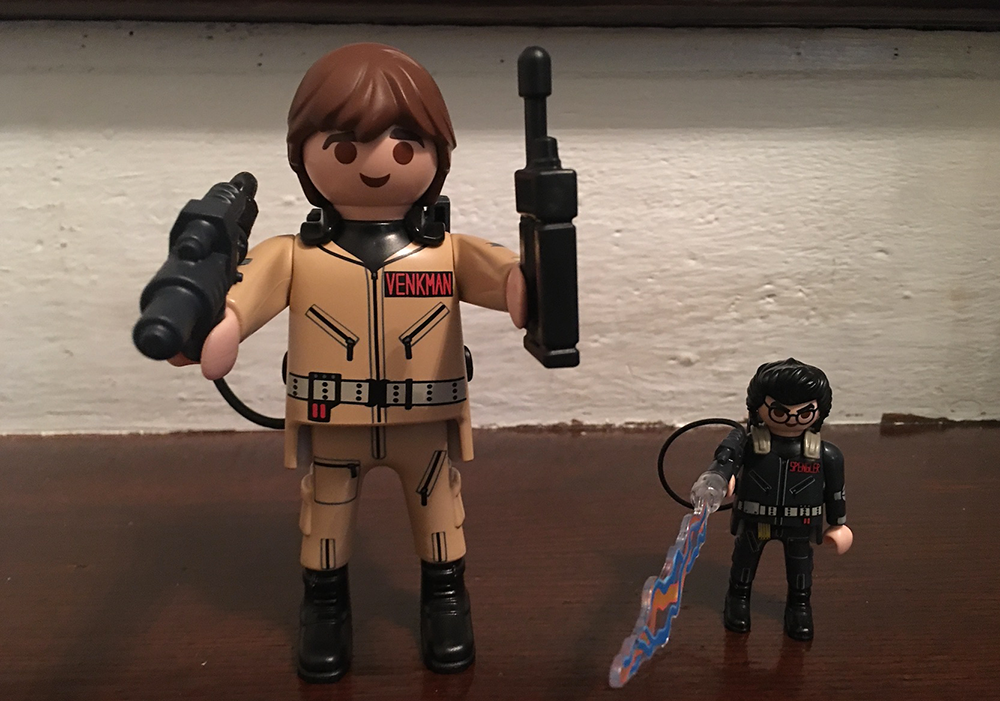 We don't think there's anything wrong with Playmobil's standard three-inch figures, but these six-inch Ghostbusters toys (one for Peter, Ray, Egon, and Winston) look awesome. There are no frills, really. They're exactly the same as their counterparts, only super-sized! For that reason, they're more likely to get noticed on your desk or bookshelf.
What makes these especially cool is the fact that they're individually numbered (12,500 pieces per figure) and they come with a cup featuring everyone's favorite spud, Slimer; perfect for sipping chilled Hi-C Ecto Cooler, providing you can still find the elusive drink.
Of course, being that these figures are in limited quantities, we understand if you don't want to open them. Don't wait too long! Buy the six-inch Peter, Ray, Egon, and Winston figures before they're gone!
The Real Ghostbusters Figures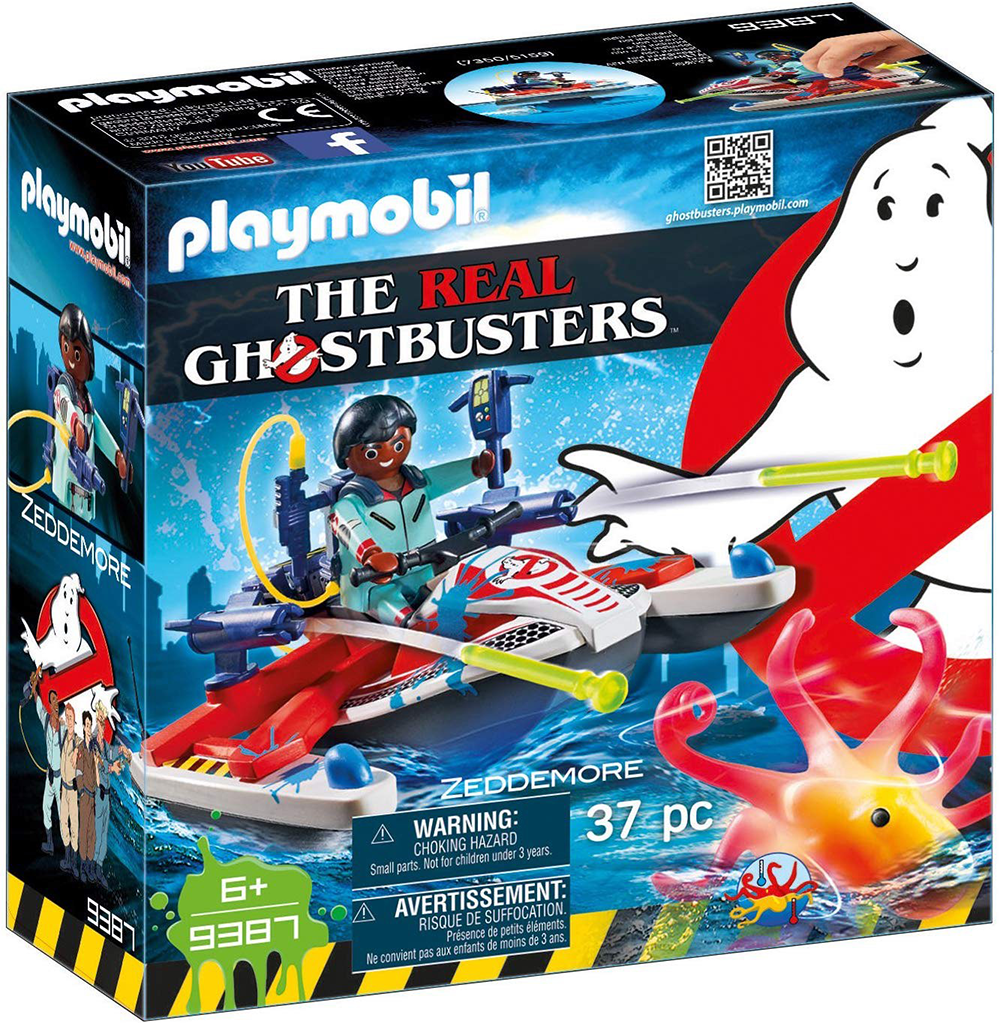 Playmobil really tugged at our nostalgic heartstrings with its four-piece line inspired by the celebrated 80s cartoon series The Real Ghosbusters. Each set, one for Peter, Ray, Egon, and Winston, comes with a vehicle and ghost, none of which we remember from the show; these might be uniquely Playmobil creations. What makes these cool, though, is the detail on the Ghostbusters. The characters come in their signature colored jumpsuits, and Playmobil tweaked the colors on their proton packs and ghost traps to resemble the ones from the cartoon; for some reason, the PKE Meter included with Winston is the one from the movies, not the show.
It's not often that we see new Real Ghostbusters merchandise, so if you're a child of the 80s and want to share the fun of this classic cartoon series with your own littles, you need to buy these sets asap before they sell out.
What are your favorite Ghostbusters toys? Share your collection with us in the comment section below, or tweet us @superparenthq!
Disclosure: Playmobile sent us one six-inch Ghostbusters figure and the Ecto-1A to try out. Our coverage remains objective.
Top image via Amazon.