Drop Tetrimino in time to the music in this mobile puzzle game.
Tetris Beat is now available on Apple Arcade, Apple's game subscription service that gives subscribers unlimited access to a curated selection of games for a single monthly price. Apple Arcade games don't feature advertisements or in-app purchases.
Tetris Beat is the latest installment in the popular Tetris puzzle game franchise. It features three gameplay modes: Drop, Tap, and Marathon. While Marathon is the traditional game of Tetris (survive as long as you can by preventing the Tetrimino blocks from reaching the top of the screen), the Drop and Tap modes include a rhythm-based twist on the traditional Tetris setup.
In Drop mode, players are encouraged to drop Tetrimino to the bottom of the screen to the beat of the music in order to build a combo chain and earn lots of points. At the same time, players will still need to arrange Tetrimino strategically so they can form complete lines to remove them from the board.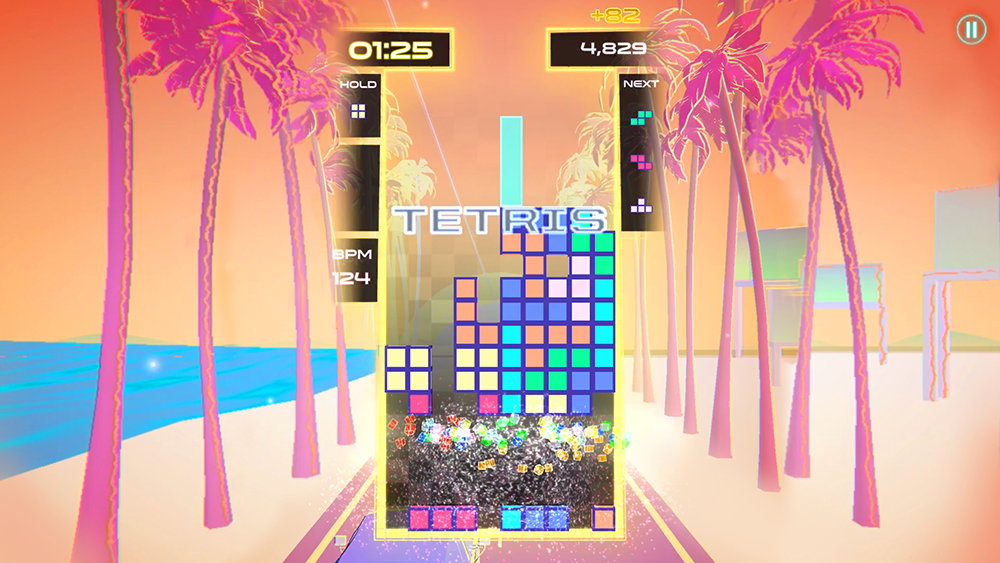 Next, the Tap mode shows players two possible locations where each Tetrimino can land, and asks them to tap on one to instantly drop the Tetrimino into that position. Similar to the Drop mode, they're encouraged to tap the screen (that is, drop Tetrimino into place) in time to the music to earn bonus points. And, again, they'll still need to form complete lines to clear them from the board and keep the game going.
To be especially clear, the game's Marathon mode doesn't feature rhythm-based gameplay.
While the Marathon mode challenges players to survive as long as possible without a time limit, the Drop and Tap modes are song-based. That is, the game features multiple songs to choose from, and players will be challenged to earn as many points as possible in these modes before the chosen song (and the game) ends. These songs can be played on three difficulty levels: Easy, Medium, and Hard. New songs will be added to Tetris Beat every month following the game's release.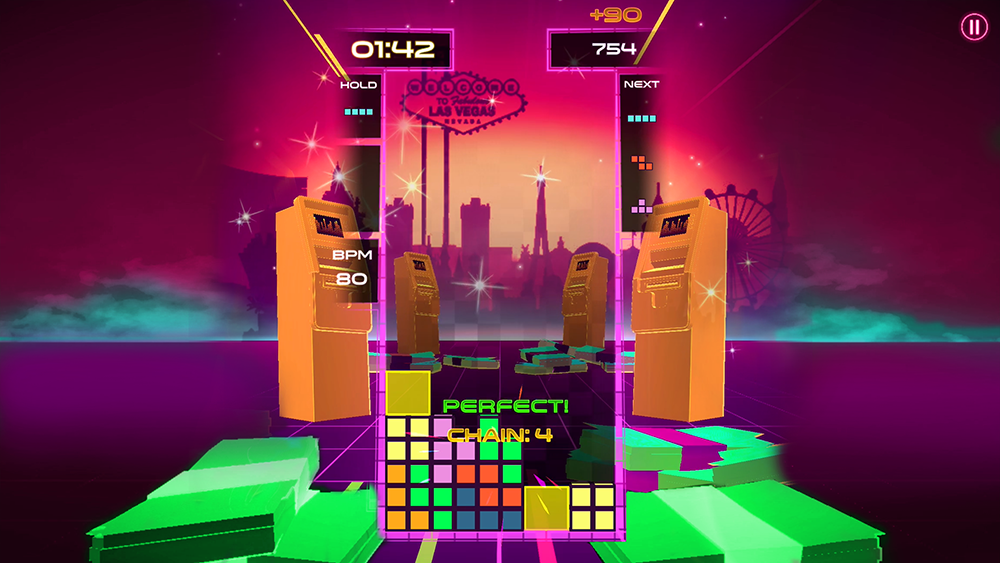 Finally, Tetris Beat features daily, weekly, and monthly missions that players can complete in order to earn experience points. Players aren't required to complete these missions to keep playing the game. They simply give players different goals to shoot for as they play.
Tetris Beat is now available on Apple Arcade. The game has an age rating of 4+.
Check out some gameplay from Tetris Beat in our video below.
Disclosure: SuperParent's parent company, ReKTGlobal, works with Tetris as a client. SuperParent's coverage remains objective.