Complete match-three levels to explore temples!
Temple Run: Puzzle Adventure is now available on Apple Arcade, Apple's game subscription service that gives subscribers unlimited access to a curated selection of games for a single monthly price. Apple Arcade games don't contain advertisements or in-game purchases.
Temple Run: Puzzle Adventure is the latest game in the Temple Run franchise. While previous Temple Run games have been endless runners, Temple Run: Puzzle Adventure is a match-three puzzle game that allows players to explore mysterious jungles, temples, and more by completing puzzle levels.
In each level, players will be asked to complete one or more objectives before running out of moves. For instance, one level may ask players to clear boxes from the board by making matches next to them, while another may ask them to collect the required number of a specific symbol by using that symbol in matches.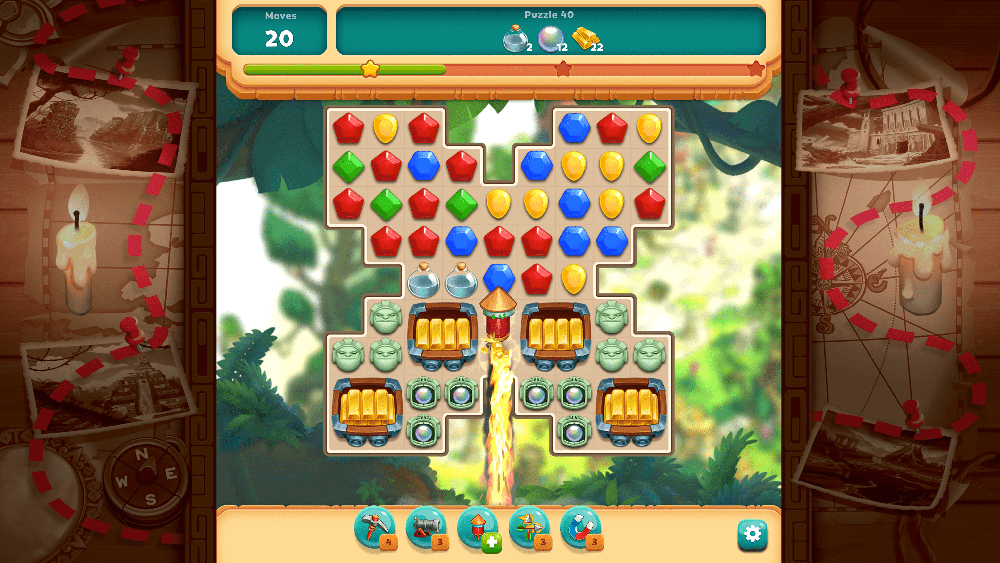 Players can create matches by swapping the locations of two touching symbols to create a line of three or more matching symbols. Players can also create matches in T, L, or square shapes to trigger the formation of power-ups on the board. Additional power-ups can be activated before and during a stage, though players only receive a few of these power-ups "for free" when they start the game. When they run out, players can purchase more using the gems they earn as they play. (Again, since the game is on Apple Arcade, it doesn't offer in-game purchases, so players can't buy additional gems.)
Each time players complete a level, they'll earn up to three stars depending on their performance. These stars can be used to move forward through the in-game world and progress the story. For instance, players may need to collect 10 stars in order to open a temple door.
There are three different worlds to explore in Temple Run: Puzzle Adventure, and additional levels will be released following the game's launch.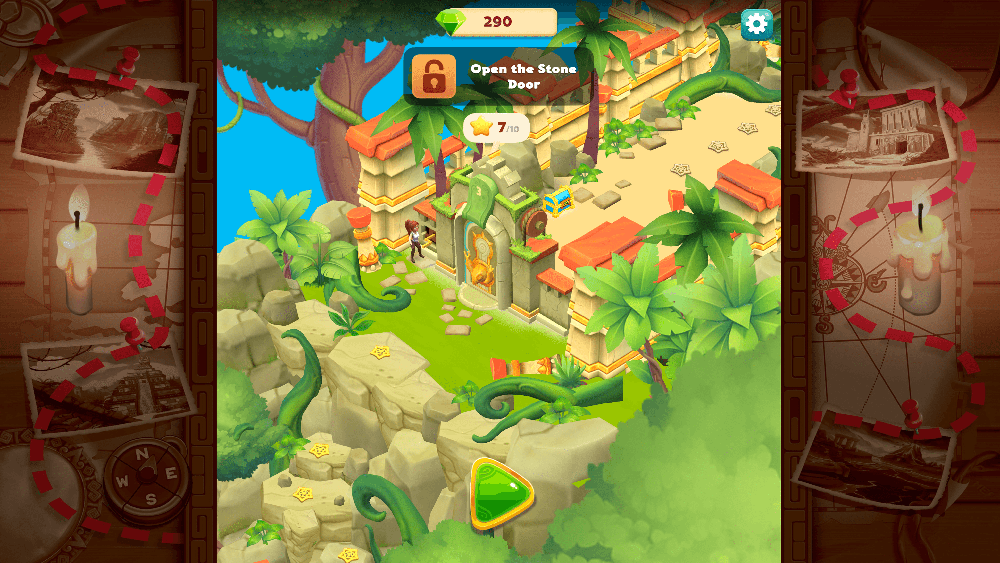 Temple Run: Puzzle Adventure is now available to download on Apple Arcade. The game has an age rating of 4+. Even though the game is family-friendly, the storyline is presented through text, rather than voice acting, so players need to know how to read to follow along with the story.
Check out some gameplay from Temple Run: Puzzle Adventure in our video below.