Help a shy frog make tea in this wholesome narrative game.
Smarto Club and Whitehorn Games have released Teacup on consoles and PC.
In this narrative adventure game, a shy frog named Teacup is preparing to host a tea party at her house, but she's run out of tea. Players will need to help Teacup explore the forest, marketplace, and more in order to find the ingredients she needs to make more tea.
As players progress through the game, they'll meet lots of talking animals, and some may help Teacup on her quest if she will complete a short task for them first. Players can finish these tasks by completing short puzzles and mini-games. For instance, a Tangram-style puzzle asks players to arrange uniquely-shaped boxes of fruit and vegetables into a rectangular stall at the market, while a swimming game asks players to help Teacup win a race by pressing buttons in the correct order as they appear on the screen.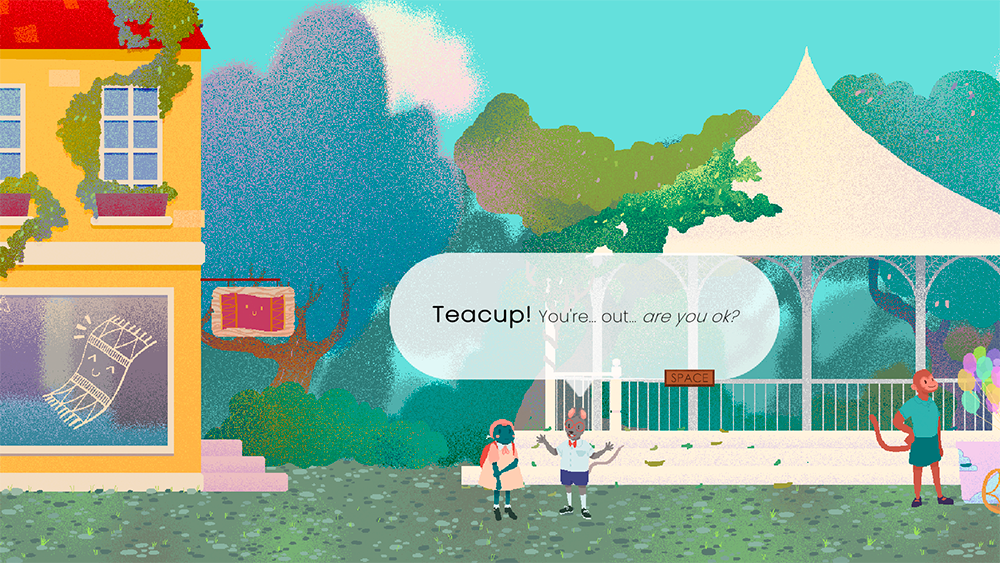 While Teacup offers family-friendly gameplay, the storyline is presented through text, rather than voice acting, so players will need to know how to read.
Teacup is now available for $9.99 on Switch, Xbox Series X/S, Xbox One, and PC. The game will be released on PlayStation 4 and PlayStation 5 later this year. Teacup is rated E for Everyone by the ESRB.
Check out some gameplay from the Switch version of Teacup in our video below.
Disclosure: SuperParent received a code for Teacup for coverage purposes.

Brandy Berthelson has been writing about video games and technology since 2006, with her work appearing on sites including AOL Games, Digital Spy, and Adweek. When she's not gaming, Brandy enjoys crafting, baking, and traveling with her husband.