Some teachers may hate the game, but others are using it to help kids learn.
Fortnite fever shows no signs of slowing down, and while many teachers and schools hate the popular battle royale video game, even going so far as to send home warnings to parents about the game, others have embraced the Fortnite craze and integrated the game into their classroom activities.
Reddit user Dallas2913 shared a picture of a map their geography teacher created to teach students how to use grid-based maps (pictured above). The teacher placed a grid on top of Fortnite's in-game map, and asked students questions about how to navigate the map using the grid.
Dallas is in S2 in Scotland, which translates to eighth grade in the U.S. A class of eighth-graders seems like the perfect audience for a Fortnite-themed classroom activity, but Dallas said the lesson seemed "a bit forced."
Dallas told SuperParent, "As a whole the class found the whole fortnite [sic] thing of the map to be a bit forced. Some people were engaged by it but thanks to the internet popularity is so quick it was just too late and was seen as kinda cringy."
Even so, Dallas said he appreciated the teacher's attempt.
Another Reddit user, TehBison, shared the Fortnite map their science teacher created to teach his students about topography. Unlike Dallas' class, this map was met with a more positive response.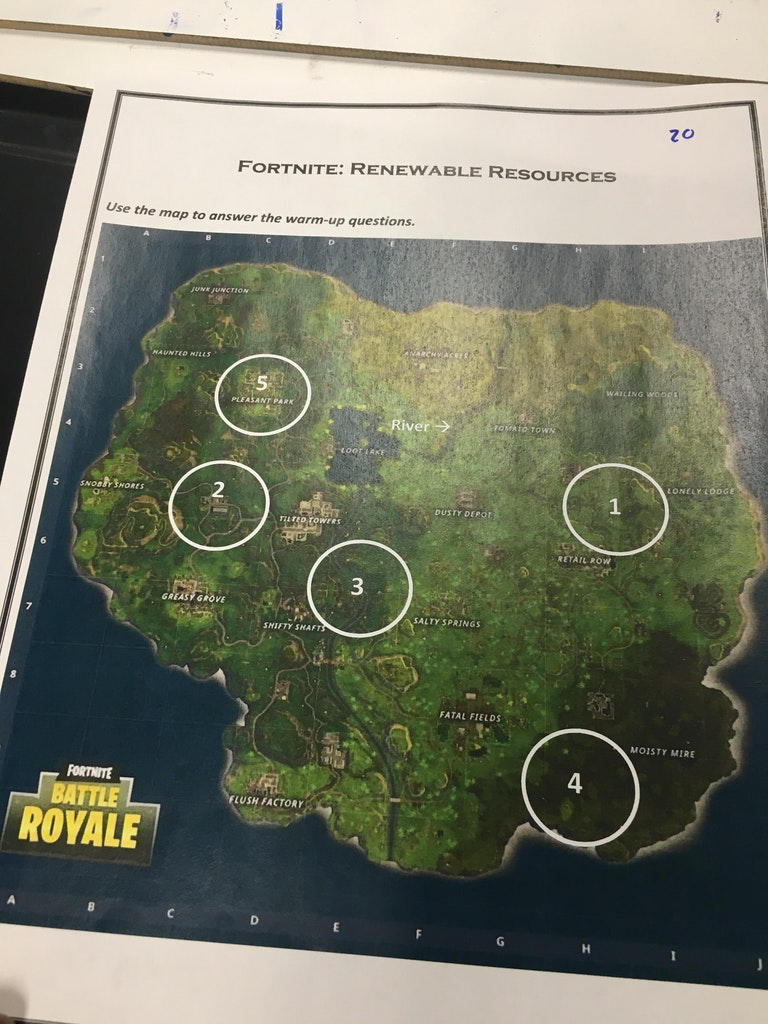 TehBison told SuperParent, "Me and my whole class thought he was pretty cool for doing something like that."
Parents, have your kids' teachers used Fortnite as a teaching tool? We'd love to hear about it in the comments below. Or, tweet at us @superparenthq.