Drop off passengers as quickly as possible in this fast-paced driving game.
Taxi Chaos is a driving game that challenges players to pick up passengers and drive them to their destinations around New York City as quickly as possible. The game was inspired by the classic Crazy Taxi series, but it's not associated with that franchise.
Taxi Chaos features two playable characters and three different gameplay modes: Arcade, Pro Mode, and Freeroam. At the beginning of the game, Pro Mode is locked until you earn a rating of four or higher in the Arcade mode.
The Arcade mode challenges players to complete as many fares and earn as much money as possible before time runs out. Each individual customer also has a time limit, so you'll need to reach their destination before their timer hits zero, or else they'll jump out of the taxi and you won't earn any money for the trip.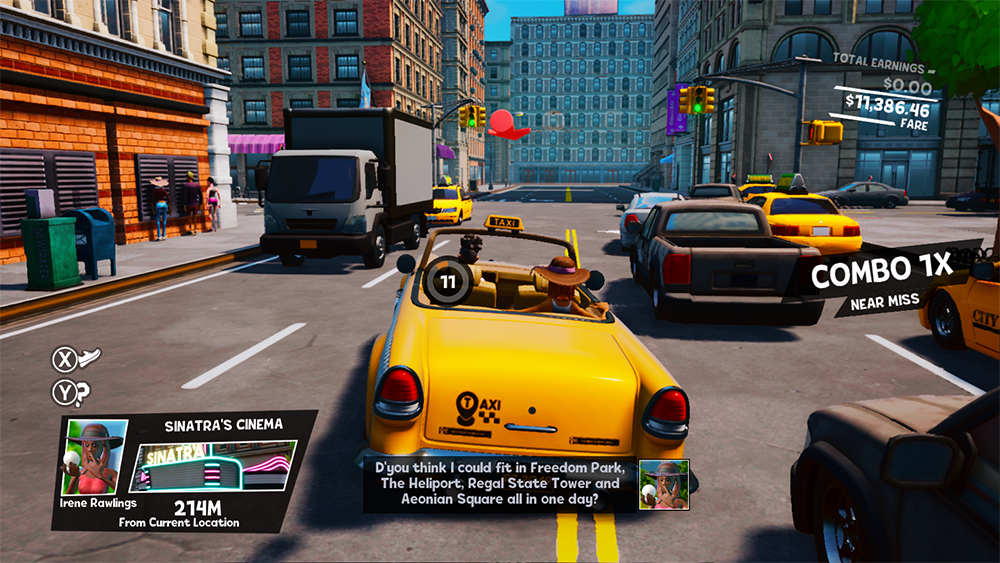 When you reach a customer's destination before time runs out, you'll each cash and a few seconds will be added to the game's overall clock so you can keep playing for a bit longer. You'll also receive a 1-5 star rating for the trip, depending on how exciting it was for the customer.
In Taxi Chaos, traffic laws don't matter, and you're encouraged to do whatever you need to do to reach each destination as quickly as possible. Your car has the ability to jump, which means you can jump over other vehicles, walls, and obstacles to reach your destination faster. You can also drive into certain obstacles, like benches and traffic lights, to knock them out of the way. However, there are certain obstacles, like trees, that can't be knocked over (hitting them will slow you down).
While the Arcade mode is about fast-paced action and time limits, the Freeroam mode is slightly more relaxed. You're still asked to deliver passengers to their destinations before running out of time, but there is no overall game clock, so you can continue playing for as long as you want.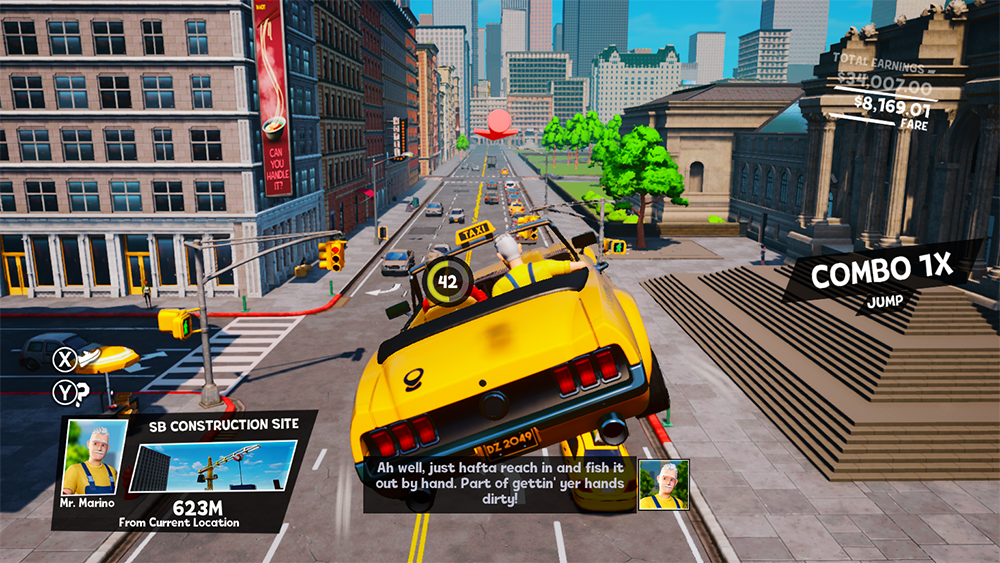 As you play Taxi Chaos, you can encounter special passengers that unlock quest lines for you to complete. There are also collectibles to grab by driving into them.
Finally, while you start with only one taxi available to drive, you can unlock more vehicles as you complete certain objectives (for instance, one taxi can be unlocked by driving a distance of 25 miles in any of the game's modes). Each taxi has different stats when it comes to things like Speed, Acceleration, and Braking (as examples), so you can try each vehicle to see which one best suits your play style.
Taxi Chaos is now available on Switch, PlayStation 4, and Xbox One. The game costs $29.99 on PS4 and Xbox One, while it's priced at $34.95 on Switch. Taxi Chaos is rated E10+ for Everyone 10+ by the ESRB.
Check out 20 minutes of gameplay from Taxi Chaos on Switch in our video below.
Disclosure: SuperParent received a code for Taxi Chaos for coverage purposes.
Top image via the Nintendo eShop.