Manipulate shadows to help a young girl and a living teddy bear explore a mysterious manor.
Later this year, developer Monochrome and publisher Hatinh Interactive will release Tandem: A Tale of Shadows on consoles and PC.
Tandem: A Tale of Shadows is a beautiful puzzle platformer set near London at the end of the 19th century. The game follows a young girl named Emma, who is investigating the disappearance of Thomas Kane, the son of two illusionists. One evening, as Emma is walking down a sidewalk, a carriage races past her and a teddy bear falls out of the carriage. The teddy bear is alive, and it begins chasing after the carriage, with Emma following behind.
Emma follows the teddy bear and carriage to a mysterious manor in the woods. There, she teams up with the bear — named Fenton — to complete puzzles and explore the manor.
Tandem: A Tale of Shadows features level-based gameplay, with each level taking place in a different part of the manor or its grounds. During each level, players will control both Emma and Fenton, and they can freely switch between these characters at any time. Emma can walk along the ground, and she carries a lantern that can be used to create and manipulate shadows that serve as platforms for Fenton to walk on.
Meanwhile, Fenton can walk across walls and other surfaces above Emma's head, which Emma can't reach. Fenton can also jump, while Emma can't.
The goal in each stage is to help Fenton reach a crystal found somewhere in the environment. Players may need to switch between Emma and Fenton multiple times to press buttons, collect key items, move objects, open doors, and so on, until Fenton can eventually reach the crystal in the stage.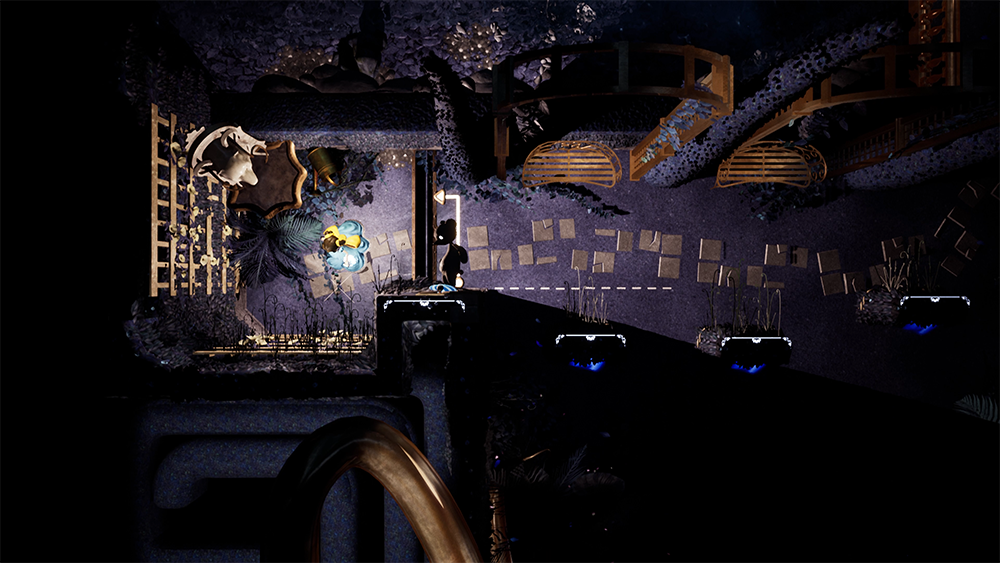 For instance, in one early level, players need to use Emma to create a shadow "ramp" that Fenton can walk on to reach a button. Pressing this button gives Emma access to a key that she can use to unlock a nearby gate. Players will then need to move Emma through this newly unlocked gate and create two more ramps for Fenton to walk on to reach the crystal.
The game will feature more than 40 puzzles to solve, and these puzzles will become more complicated as players progress.
Tandem: A Tale of Shadows will be released later this year on Switch, PlayStation 4, Xbox One, and PC. The game is rated E10+ for Everyone 10+ by the ESRB. If you want to try the game before it's released, you can now download a free demo on Steam (a PC game marketplace) and play through some of the game's early levels.
Is your family excited to try Tandem: A Tale of Shadows? Let us know on Twitter at @superparenthq.
Editor's Note (11/30/2021): This article has been updated to reflect the game's new ESRB rating of E10+ for Everyone 10+.