Manipulate the shadows to complete puzzles.
Tandem: A Tale of Shadows is a puzzle platformer from developer Monochrome and publisher Hatinh Interactive. The game is set near London at the end of the 19th century, and it follows a young girl named Emma, who is investigating the disappearance of Thomas Kane, the son of two illusionists.
One evening, as Emma is walking down a sidewalk, a carriage races past her and a teddy bear falls out of the carriage. The teddy bear is alive, and it begins chasing after the carriage with Emma following behind.
Emma follows the teddy bear and carriage to a mysterious manor in the woods. There, she teams up with the bear — named Fenton — to complete puzzles and explore the manor.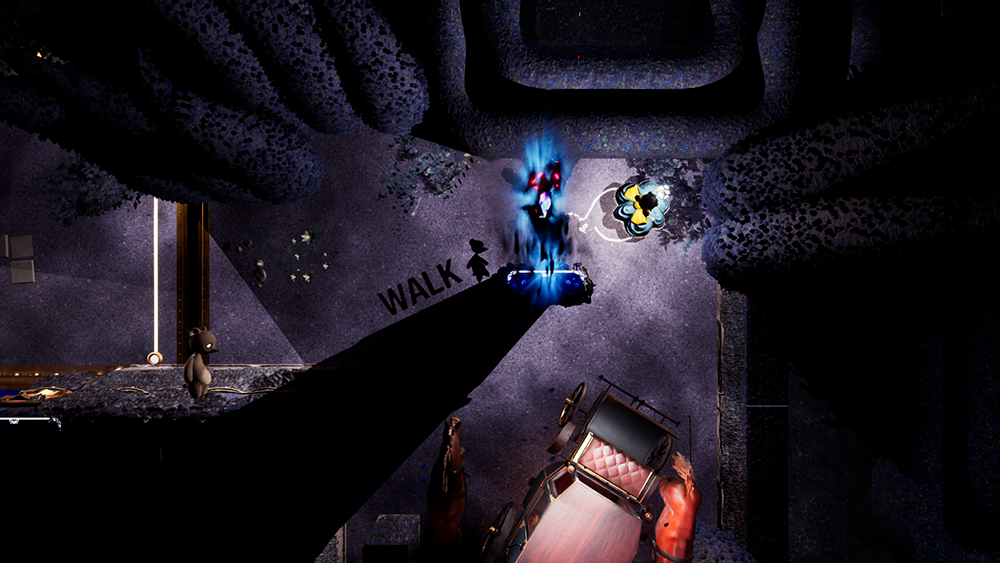 In each level of Tandem: A Tale of Shadows, players will control both Emma and Fenton, and they can switch between both characters at any time. Emma can walk along the ground, and she can use a lantern that she carries to create and manipulate shadows that Fenton can use to navigate the level.
Fenton, meanwhile, can walk on walls and other surfaces (like the shadows) above Emma's head. While Emma isn't allowed to jump, Fenton can. Players will need to help Fenton reach a crystal somewhere in the stage by switching between both characters to create a path for Fenton to walk on. That is, players may need to switch between Emma and Fenton multiple times in each level to press buttons, collect key items, move objects, open doors, and so on, until Fenton can eventually reach the crystal in the stage.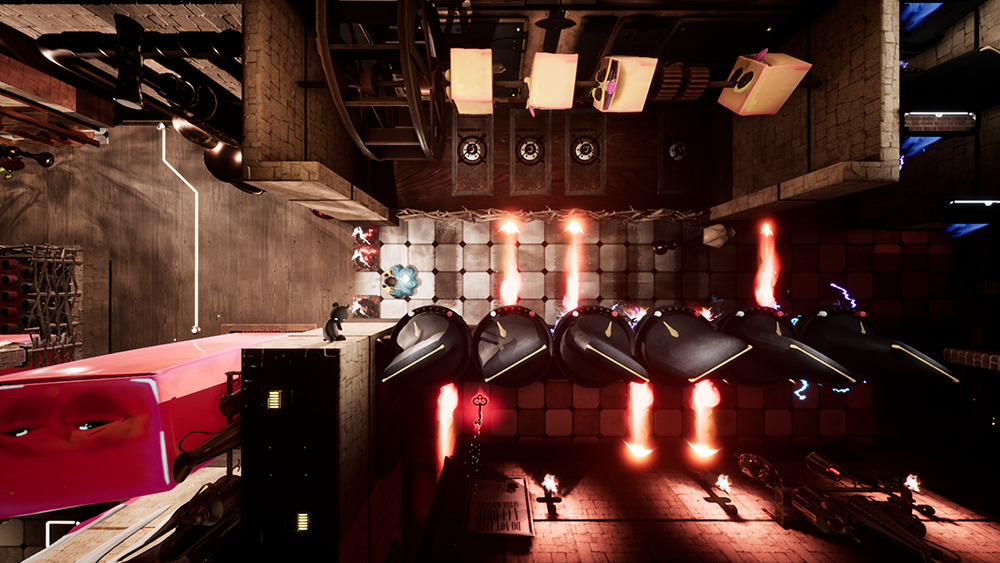 Tandem: A Tale of Shadows features more than 40 puzzles to solve. The gameplay will become more complicated as players progress, with the introduction of obstacles to avoid, enemies, bosses, and more.
Tandem: A Tale of Shadows is now available for $24.99 on Switch, PlayStation 4, Xbox One, and PC. The game is rated E10+ for Everyone 10+ by the ESRB. While the game is family-friendly, it does contain some spooky imagery.
Check out some gameplay from Tandem: A Tale of Shadows on PC in our video below.
Disclosure: SuperParent received a code for Tandem: A Tale of Shadows for coverage purposes.
Editor's Note (11/30/2021): This article has been updated to reflect the game's new ESRB rating of E10+ for Everyone 10+.