Kingdom Hearts joins forces with 'The Magical Quest Game.'
First released in 1983, Talisman: The Magical Quest Game is an adventure board game from Games Workshop that takes 2-6 players on an adventure through a magical fantasy land on their quest to "reclaim the Crown of Command." The game has gone through multiple editions since the original release, and multiple expansions are also available to keep the fun going even longer.
Now, a new spin on this classic franchise is coming soon. Talisman: Kingdom Hearts Edition is a new version of Talisman themed after Disney and Square Enix's popular video game series, Kingdom Hearts.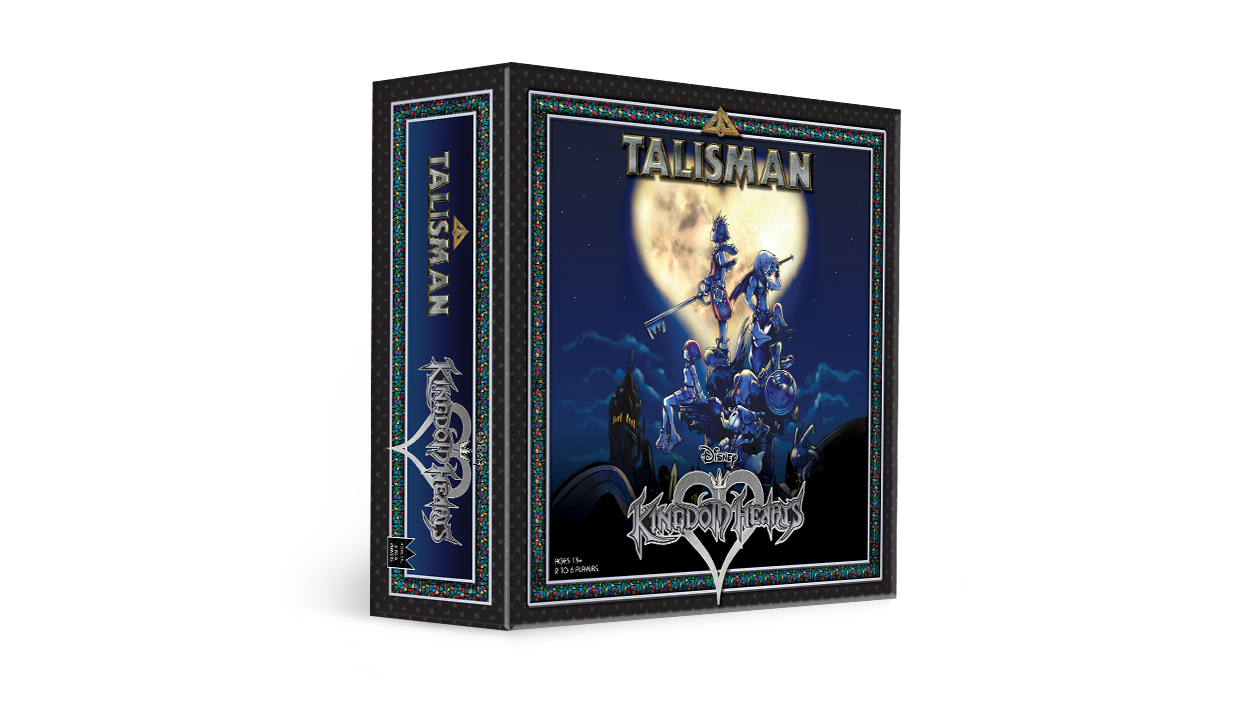 In Talisman: Kingdom Hearts Edition, 2-6 players will work to gather strength and magic so they can close the Door to Darkness and stop the Heartless from taking over the in-game worlds. The game will feature many of the most popular characters from the video games, including Sora, Kairi, Riku, King Mickey, and others.
The game's board will include three different regions, and its other pieces (like its dice, tokens, and cards) will all be themed after the Kingdom Hearts experience, while still being familiar to fans of the original Talisman. While Talisman: Kingdom Hearts Edition stays mostly faithful to the Games Workshop archetype, there's also the ability to speed up the game with a new "fast play" mode. As Talisman has the tendency to be a three hour game, the new "fast play" rules allow the game to be played in about an hour and a half.
We had the opportunity to preview the game board during this year's New York Toy Fair. The game board is beautiful, based entirely around the events and the worlds in the original Kingdom Hearts video game, released in 2002. The board game's developer and publisher, The Op (formerly USAopoly), hasn't confirmed whether or not it will be creating other Kingdom Hearts Talisman games based on the multitude of stories available in the Kingdom Hearts universe.
Talisman: Kingdom Hearts Edition is expected to launch in North America and Europe in 2019.
If you're a fan of Talisman, but aren't familiar with the Kingdom Hearts franchise, check out our review of Kingdom Hearts 3 (the latest game in the series) to get up to speed.
Amanda Farough and Brandy Berthelson contributed to this article.