Become a Taiko drum master on Apple Arcade!
Taiko no Tatsujin Pop Tap Beat is the latest game in the Taiko no Tatsujin series of rhythm games from Bandai Namco. It's now available on Apple Arcade, Apple's game subscription service that gives subscribers unlimited access to a curated selection of games for a single monthly price.
Taiko no Tatsujin Pop Tap Beat is a drumming rhythm game that challenges players to tap different areas on the screen in time with the music as though they were actually playing a taiko drum (the game also supports controllers).
Pop Tap Beat features a variety of music, including familiar songs like The Alphabet Song and the William Tell Overture, as well as music from anime series and other Bandai Namco video games, among others.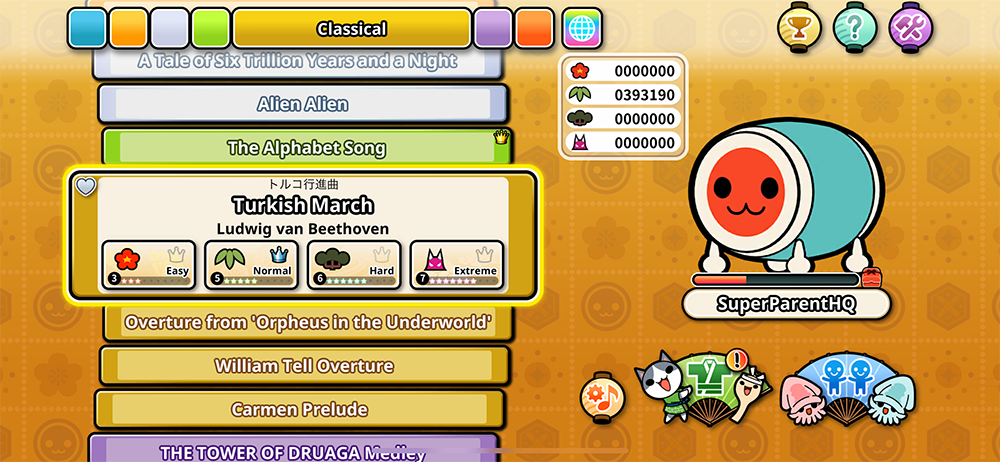 In each level, red, blue, and yellow symbols will automatically scroll from right to left in a track across the screen, and players will need to tap in the appropriate place (based on the symbol) when the symbol crosses a circle on the track. Some symbols ask players to tap with a single finger, while others require a two-finger tap. Finally, some symbols ask players to do a drumroll by tapping on the screen as quickly as they can with two fingers.
Each song is available in four difficulty levels (Easy, Normal, Hard, and Extreme). Players will earn a score for each tap, depending on their accuracy, and they'll fill a meter near the top of the screen as they perform correct taps in time with the music. Players need to fill the meter to a certain point before the song ends to successfully clear the song. Players can replay stages to try and beat their previous high score.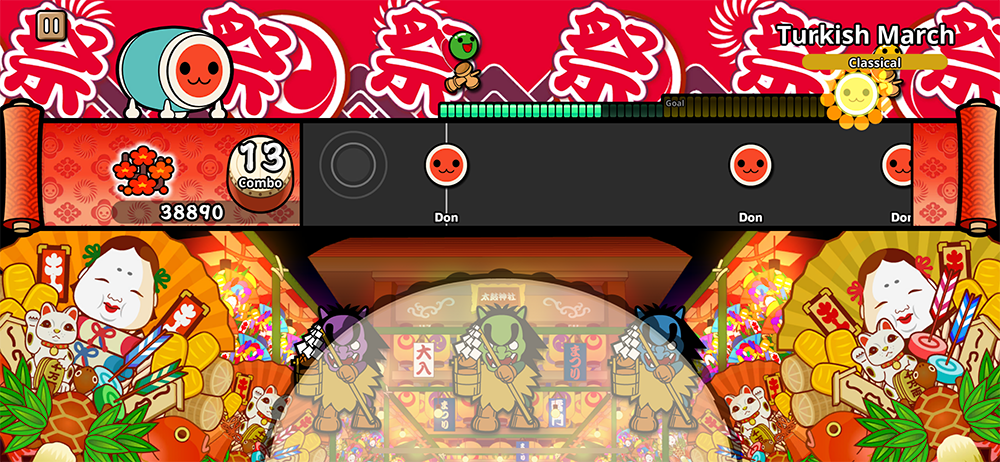 As players complete songs, they'll earn points that will allow them to unlock treasure chests containing new costumes for their taiko drum.
In addition to single-player gameplay, Pop Tap Beat allows players to compete against others online.
Taiko no Tatsujin Pop Tap Beat is now available on Apple Arcade. The game has an age rating of 4+. Apple Arcade games do not contain advertisements or optional in-game purchases.
Check out some gameplay from Taiko no Tatsujin Pop Tap Beat in our video below.