Check out these holiday decorating recommendations that pack plenty of Christmas cheer and celebrate some of our favorite fandoms.
Deck the halls with Pokemon and Funko Pops! It's officially the holiday season, and if you're on the hunt for some fun decorations, we've got you covered!
Whether you're into Pokemon and Fortnite or classic Christmas commercials, here are some SuperParent-approved decorations that will bring extra holiday cheer to your home this year and for years to come.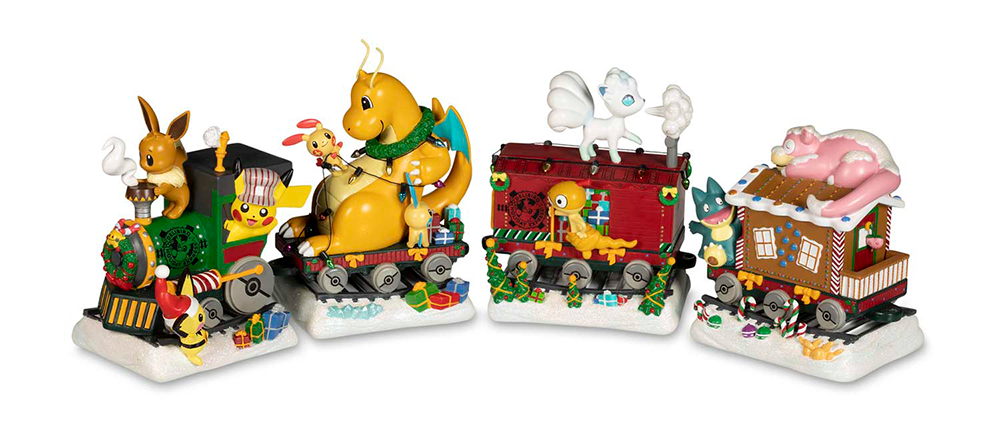 Pokemon Center 2019 Holiday Collection
For Pokemon trainers young and old, the Pokemon Center has lots of adorable plushies and home decor items available this year. Check out the oh-so-cute Poke Ball String Lights set that you can wrap around your tree (or hang basically anywhere – it's battery powered), this fleece throw featuring Eevee on a lovely red background, and these precious plushies of Pikachu and Charmander wearing their finest holiday outfits.
Our favorite items are the figures in the Delibird Holiday Express set. This Christmas train set is comprised of four resin figures, which are each available to purchase separately. Each one features multiple Pokemon, including Eevee, Pikachu, Dragonite, and many others. We'll be the first to admit that each figure is pricey at $40, but if you make the splurge, you'll have an adorable collection that you can happily display year after year.
For more information about Pokemon Center's 2019 Holiday Collection, check out our previous coverage.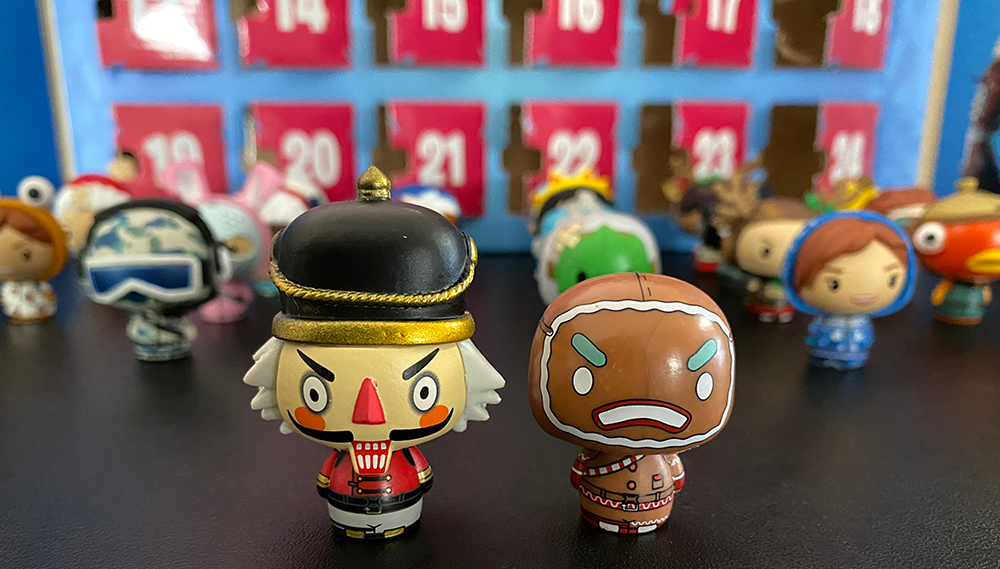 Funko Fortnite Advent Calendar
If there's a Fortnite fan (or two) in the family, check out Funko's Fortnite-themed advent calendar. The calendar features 24 "Pint Size Heroes" vinyl figures, which are placed behind numbered doors that are meant to be opened one day at a time from December 1 to December 24. As you reveal each figure, you can proudly display it on a shelf as you eagerly await the next day's prize. Or, you can follow our lead and blitz through all 24 days in a single sitting to see what's inside!
You can pick up the Fortnite advent calendar for $39.99. Take a look at our previous coverage to learn more about it. Or, if you want a detailed look at what's inside, head over to our Instagram page, where we're doing a daily unboxing from December 1-December 25!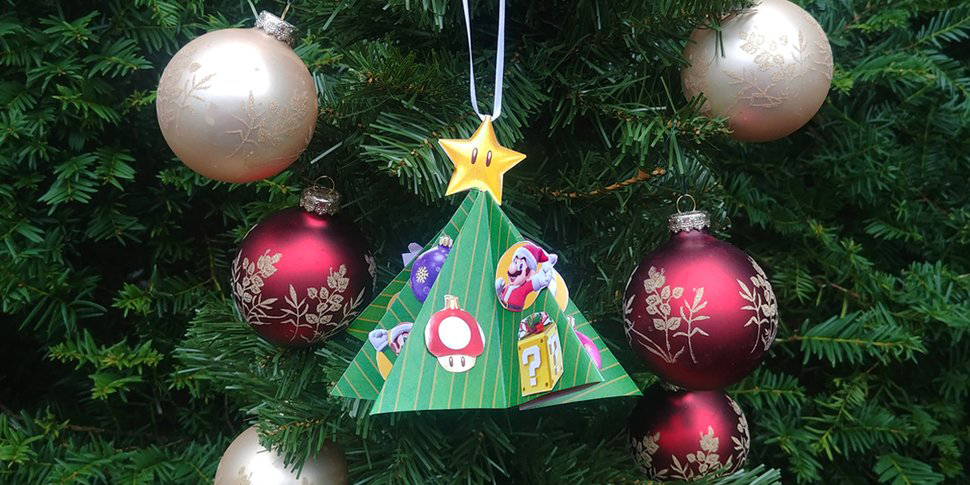 Free Nintendo Printables
Did someone say free? Yep, Nintendo's website offers a few ways to add some Mario-themed holiday cheer to your tree and packages, and all you need is a printer and some paper. We love this Holiday Tree Ornament printable, which contains a small green tree, along with miniature ornaments that you can use to decorate it. These ornaments feature familiar faces and items from the Super Mario universe, such as Bowser, Peach, Mario, a mushroom, and star.
You can also print out a set of six different gift tags featuring Mario, Peach, Toad, Bowser, Yoshi, and Luigi.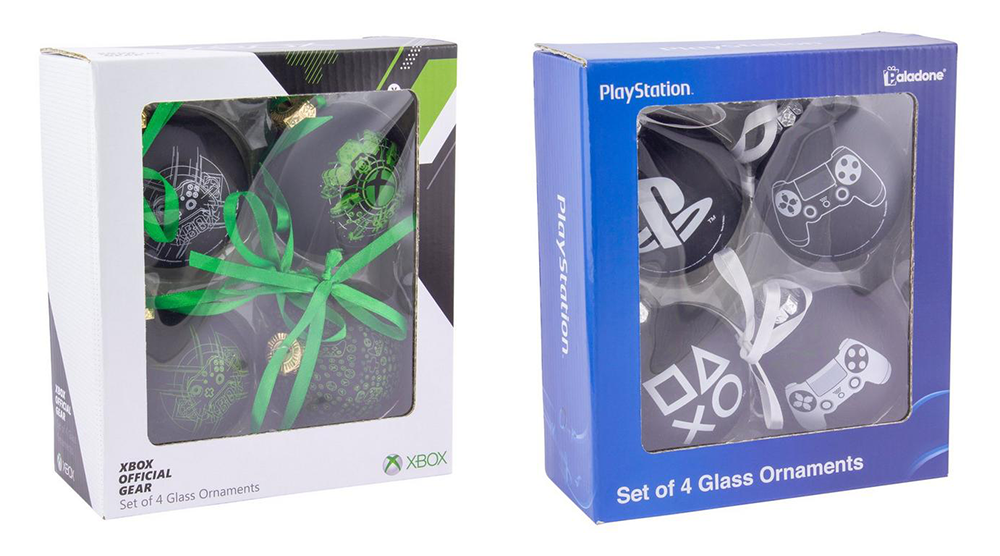 Xbox and PlayStation Ornaments
If you're on board with the idea of a "video game-themed Christmas tree," take a look at these Xbox and PlayStation ornaments. The Xbox ornaments have a black background with green and white artwork, along with bright green ribbons for hanging, while the PlayStation ornaments have a black background with white artwork and white ribbons.
Both sets of ornaments are available at GameStop for $16.99 each.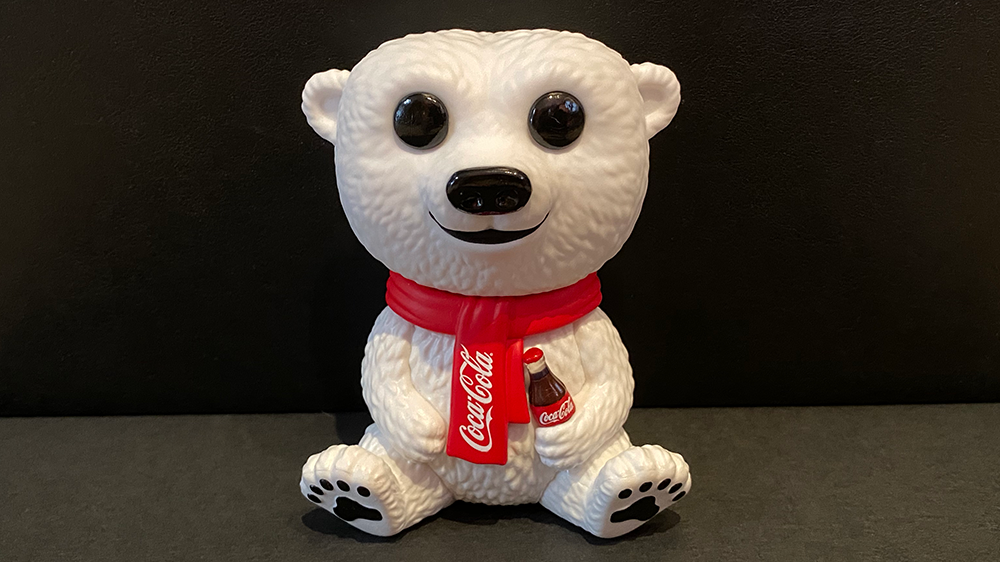 Coca-Cola Polar Bear Funko Pop
While the Coca-Cola Polar Bear isn't technically Christmas-themed, this advertising mascot does have a connection to the holiday season, since it shows up on Coca-Cola's packaging around this time of year (it's also starred in Christmas-themed commercials over the years).
This Pop figure is part of Funko's "Ad Icons" collection. It's a relatively heavy figure that sits on a solid base (you don't have to worry about it falling over), and you can turn the polar bear's head left and right to create your desired look.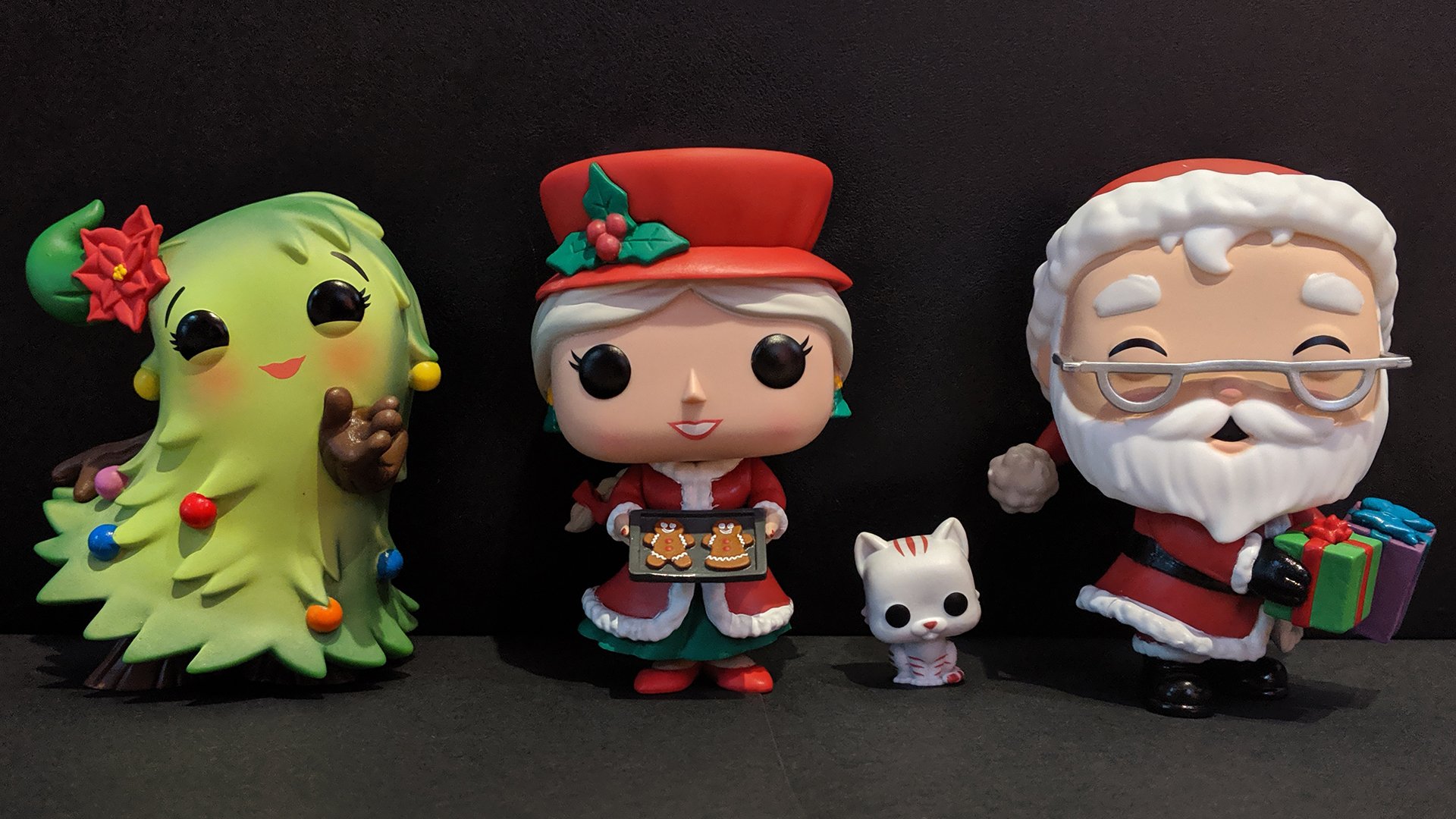 Funko Peppermint Lane Pops
Funko's new line of Christmas-themed figures features vinyl Pops of characters like Santa and Mrs. Claus, as well as some Pop Town! items that include both a figure and a lighted building. You can grab Santa Claus and his dog Nutmeg, which come with Santa's House, Mayor Patty Noble (a living Christmas tree), which comes with a City Hall building, and more!
If you like the idea of having a Christmas village, but want something a bit more whimsical than most standard ceramic options, this is a great way to go. To learn more about Funko's Peppermint Lane collection, head to our previous coverage.
Disclosure: Funko sent SuperParent the Fortnite advent calendar, Peppermint Lane figures, and the Coca-Cola Polar Bear Pop figure for coverage purposes. Our coverage remains objective.
Top image © WindyNight / Adobe Stock