Everything you need to know.
Super Mario 3D All-Stars recently launched on Nintendo Switch. The collection includes three classic Super Mario games — Super Mario 64, Super Mario Sunshine, and Super Mario Galaxy — as well as the soundtrack for each game.
Since Super Mario 3D All-Stars is actually three complete games in one, it's possible that at some point you may want to switch from one game to another in the same gaming session. That is, you may want to stop playing Sunshine and jump into Galaxy, as an example.
While it's true that you can do this by completely closing the application from your Switch's home menu and starting the game back up from scratch, there's actually a much simpler way to move from one game in this collection to another.
While playing any of the three games in this collection, press the "-" button on your controller. This will open a menu that allows you to see the controls for the game you're playing.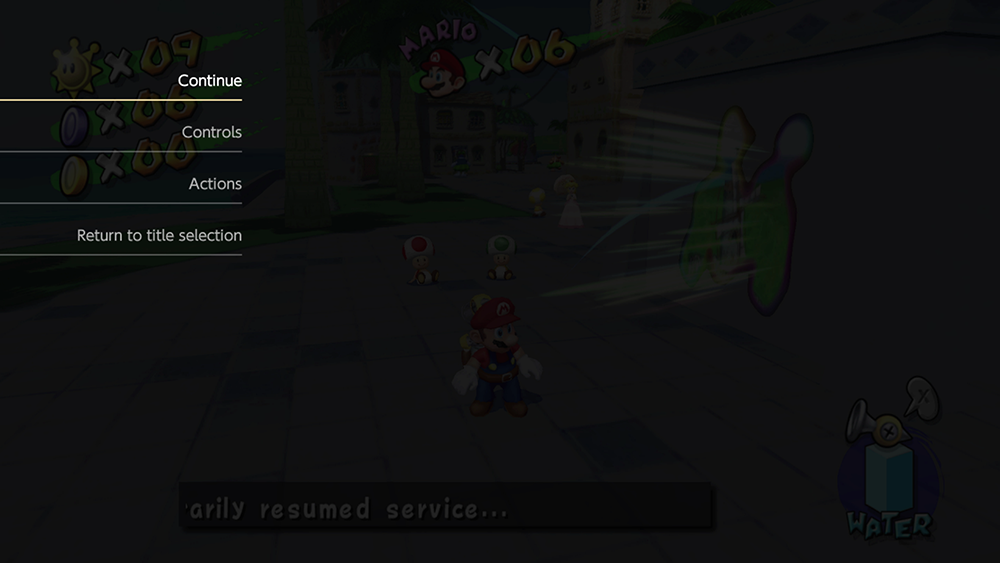 At the bottom of this menu, there's an option called "Return to title selection." As you might have guessed, choosing this option will take you back to the collection's main menu, where you can choose to play another game. Just make sure to save your progress in the current game you're playing before using this option to return to the title screen!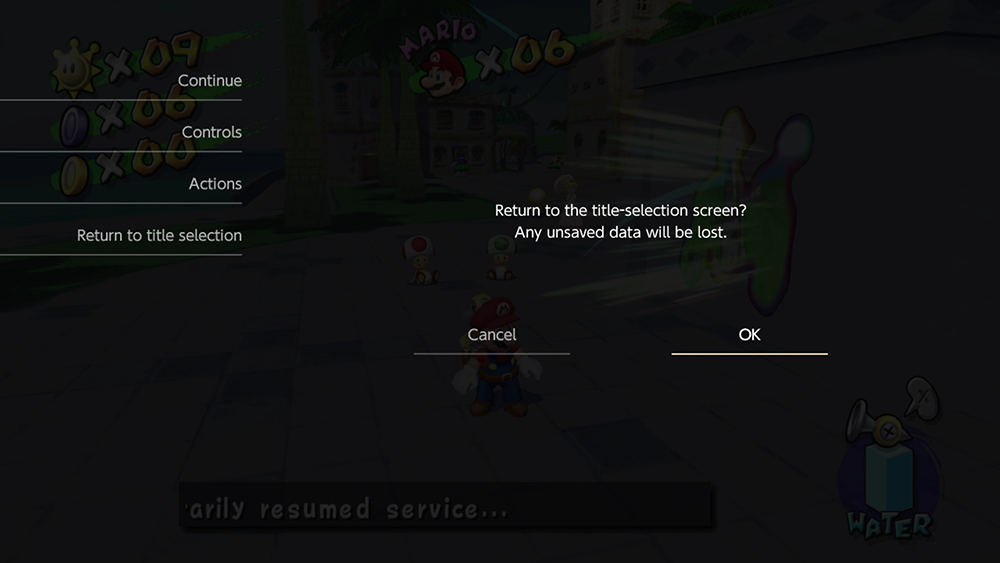 To learn about Super Mario 3D All-Stars, check out our previous coverage.
Disclosure: Nintendo gave SuperParent a code for Super Mario 3D All-Stars for coverage purposes.

Brandy Berthelson has been writing about video games and technology since 2006, with her work appearing on sites including AOL Games, Digital Spy, and Adweek. When she's not gaming, Brandy enjoys crafting, baking, and traveling with her husband.