Complete a new level each day in this challenging platformer.
Super Leap Day is a platforming game from Nitrome that's now available on Apple Arcade, Apple's game subscription service that gives subscribers unlimited access to a growing catalog of games for a single monthly price.
In Super Leap Day, players are challenged to reach the end of challenging platforming courses that can be cleared by simply tapping on the screen (or pressing a single button on a controller).
During each stage, the playable character runs across the screen automatically until it runs into an obstacle (like a wall or block). At that point, the character automatically turns around and starts running the other way. Each time players tap the screen, their character jumps. The more players tap, the more their character jumps, and players can perform special moves like double jumps while they're already in the air.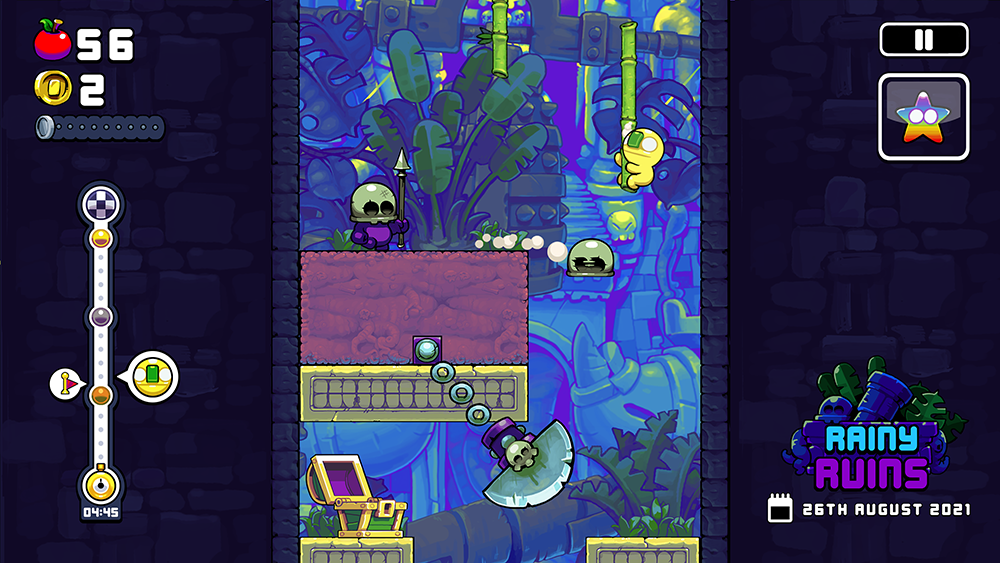 Super Leap Day offers a new stage to complete each day, and players can return to previous days on the calendar if they want to try older levels. Stages are designed to be challenging, and are filled with lots of obstacles to avoid (like spikes and blocks that can squish players) and enemies that can be avoided or defeated. Players can also collect coins as they play, which can be spent on new playable characters.
Stages are also pretty long, but players can pass checkpoints throughout each level to save their progress up to that point. If they die in a level, they'll simply respawn at the last checkpoint they activated.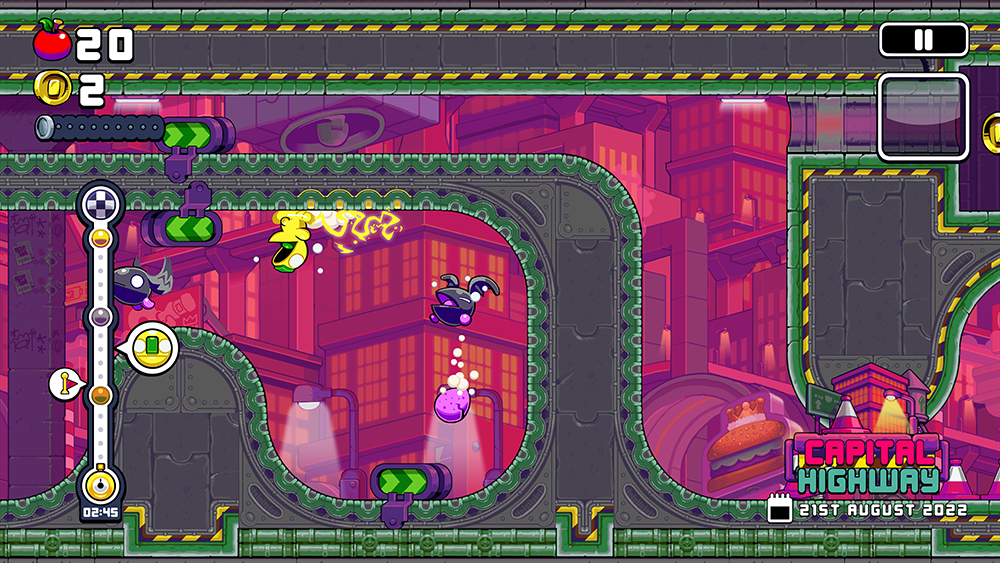 Finally, in addition to regular platforming stages, the game offers additional gameplay modes inspired by activities like golf and pinball, but players need to unlock these modes with coins before they can try them out.
Since Super Leap Day is an Apple Arcade game, it doesn't include in-app purchases or advertisements. That means all of the game's content can be unlocked by simply playing the game.
Super Leap Day is now available on Apple Arcade. The game has an age rating of 9+.
Check out some gameplay from Super Leap Day in our video below.
Top image via Nitrome.