Help a young girl reach the ocean in this 'endless' driving game.
Summer Catchers is a side-scrolling driving game from Noodlecake Studios that challenges players to help a young girl leave her cold, snowy surroundings in search of a warm summer near the ocean. The game was previously released on PC and mobile devices, and it's now available on Nintendo Switch.
In Summer Catchers, players are challenged to help the main character avoid obstacles as she automatically drives her wooden car from left to right across the screen, and they have access to a variety of tools that can help them drive as long as possible. For instance, the "jumper" tool causes the car to jump high into the air, allowing players to avoid obstacles like pits of ice shards, while the "propeller" can be used to hover over lakes, and so on.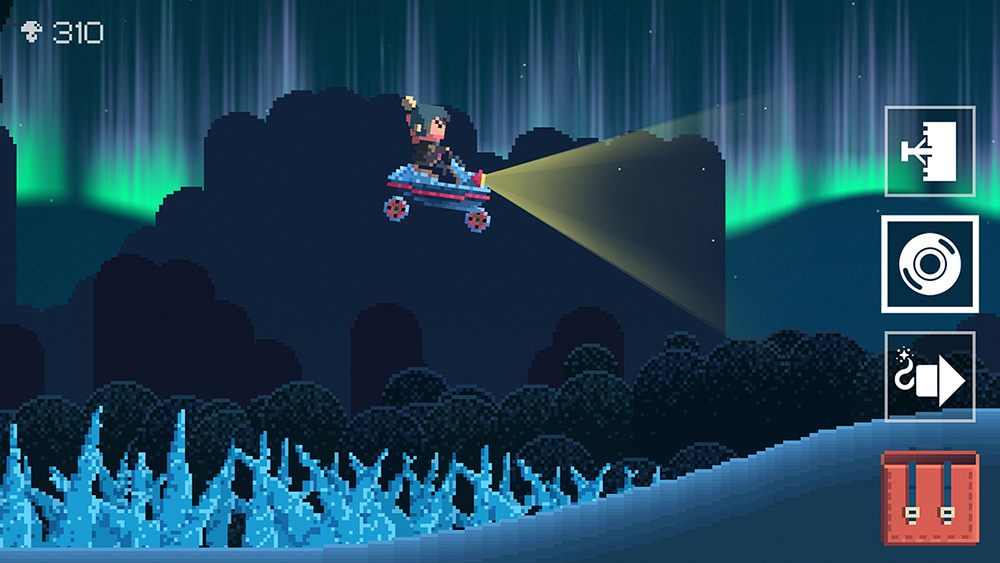 While driving, players are shown a list of three tools on the right side of the screen, and they only have a moment to select the right tool for the job each time an obstacle appears. If players need a different tool, they can press Y (on Switch) to swap one of their current tools for another tool at random, based on the items they have in their inventory.
Each item is a "single-use" item, meaning it disappears after it's been used. If players don't have the tool necessary to avoid an obstacle (or if they select the wrong tool by mistake), their car will take damage. Once players take enough damage, it's game over, and players will need to head back to the start and try again.
As players drive, they'll automatically collect currency that can be used to purchase more tools in between runs. Plus, as players progress, they'll unlock new vehicles and clothing items that they can purchase for the main character.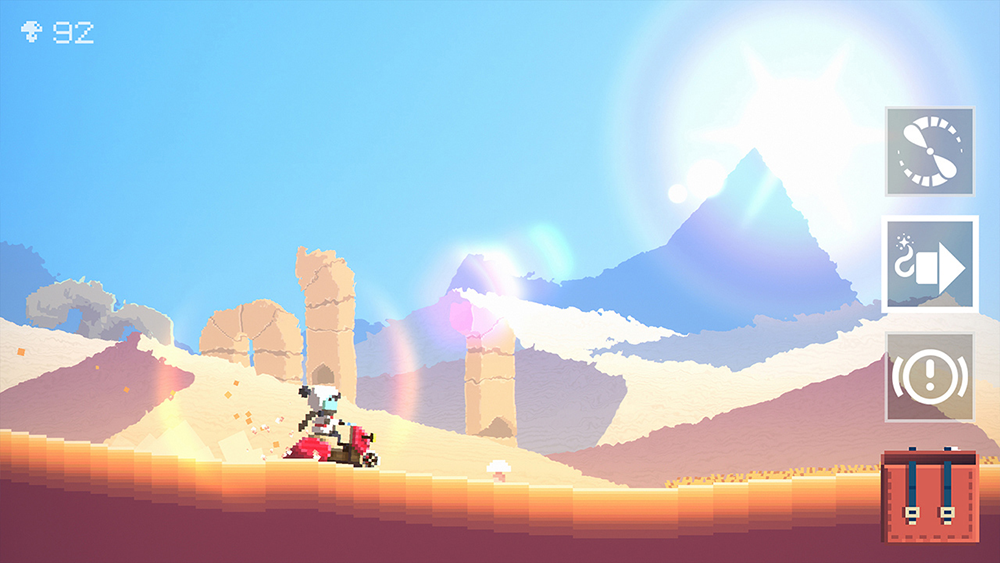 Finally, Summer Catchers gives players goals to complete to move the story forward. That is, while players start in a snowy forest at night, they can complete quests to eventually move onto other areas, like a grassy plain and a desert. Each time players unlock one of these locations, that becomes their new starting point for each run (they aren't required to go all of the way back to the beginning when they fail). New locations also introduce new obstacles to avoid and tools for players to use.
Summer Catchers is now available on Switch for $11.99. The game is rated E for Everyone by the ESRB. While Summer Catchers is family-friendly, the gameplay can be challenging. Players can change the game's difficulty setting via an in-game menu.
Check out 18 minutes of Summer Catchers gameplay in our video below.
Disclosure: Noodlecake Studios gave SuperParent a code for Summer Catchers on Switch for coverage purposes.