Players can defeat robots and earn points in this endless hoverboarding game.
Subway Surfers Tag is now available on Apple Arcade, Apple's game subscription service that gives subscribers unlimited access to a curated selection of games for a single monthly price.
Subway Surfers Tag is a spinoff of the original Subway Surfers mobile game. In Subway Surfers Tag, players are challenged to earn as many points as possible as they hoverboard around "off-limits" locations, like a city park. Their hoverboard has a limited amount of battery life, and the game will end when this battery runs out.
When players first begin the game, they only have access to the Railyard location, but they'll unlock three more locations as their high score reaches certain requirements. Each location has a variety of fences, rails, and other items players can "grind" on with their hoverboard, as well as ramps they can jump off of.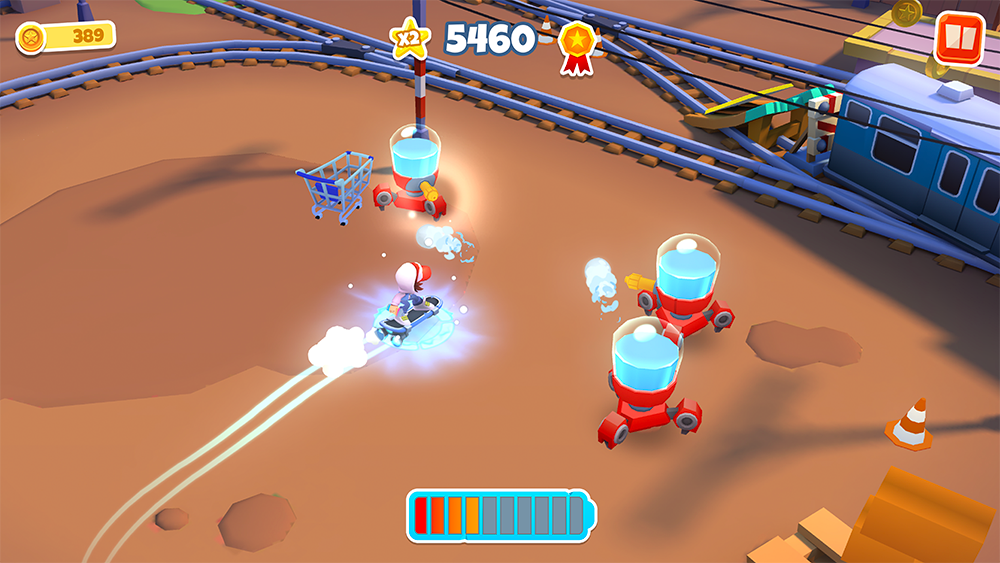 Environments are also filled with robotic enemies that players can defeat by tapping on the screen to shoot them with their can of spray paint. Players also have a special shot that recharges automatically over time. Players can fire their special shot by tapping and holding their finger on the screen for a few moments before letting go. Some enemies can only be defeated using this special shot.
Lastly, once players reach a certain point in the game, they'll need to start watching out for the Guard who will chase after them during each game.
As players defeat enemies, batteries may appear on the screen that they can collect to make their current game last longer. Coins and power-ups will also appear around environments at random as players play.
As players earn certain high scores in an environment, they'll unlock permanent upgrades for that location. For instance, when players earn at least 54,000 points in a single game at the Railyard location, more batteries will drop from robots during future games at the Railyard.
Each environment also has a series of mission sets that can be completed in that location. There are three missions in each set, and once players complete a set, they'll earn a permanent score multiplier for that location.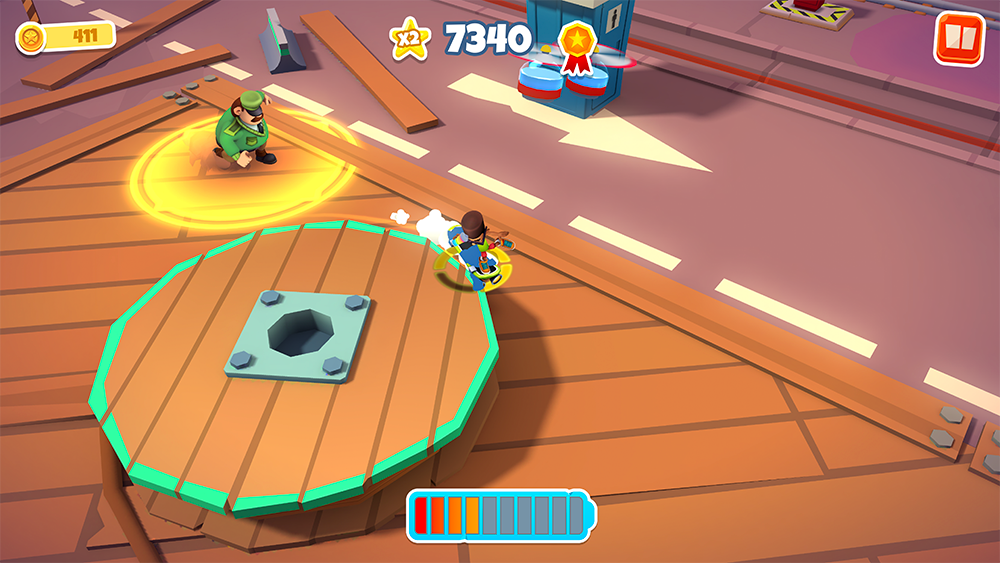 Players can spend the coins they collect on permanent upgrades for their game. As a couple of examples, they can increase their hoverboard's maximum battery capacity and increase the number of points they earn when performing a special shot.
Finally, players can choose between four playable characters before each game. Each character has a different special shot ability.
Apple Arcade games aren't allowed to contain advertisements or in-game purchases. This means the only way players can unlock all of the game's upgrades is by playing the game.
Subway Surfers Tag is now available to download on Apple Arcade. The game has an age rating of 9+.
Check out some gameplay from Subway Surfers Tag on iPhone in our video below.