Put down permanent roots on your new farm.
Story of Seasons: Pioneers of Olive Town allows players to take over their grandfather's farm, which is overgrown with a variety of trees, grasses, rocks, and more. There's no farmhouse for you to stay in, so you'll be forced to sleep in a tent, at least at first.
Once you've started your new life on the farm, you'll have the opportunity to upgrade your tent into a log cabin. Here's how!
On the 4th day of Spring, the Mayor will visit your farm to talk to you about upgrading your home. After that, you can visit the Carpenter's Workshop and ask Nigel to upgrade your tent into a cabin. Keep in mind, the Carpenter's Workshop isn't open on Wednesday.
You'll need 20 Logs and 2,000 gold to upgrade your tent to a log cabin. The cabin will come with a kitchen where you can cook meals, a refrigerator for storing food and ingredients, a wardrobe that lets you change clothes, a bathroom where you can take a bath to restore a small amount of stamina, and enough space for a few furniture items and decorations. Once you upgrade to a cabin, you can also adopt a single pet, but you'll have to purchase it separately.
Once you purchase this cabin upgrade, the construction will be completed instantly, and you'll automatically be transported back to your farm so you can head inside the log cabin and check out your new space.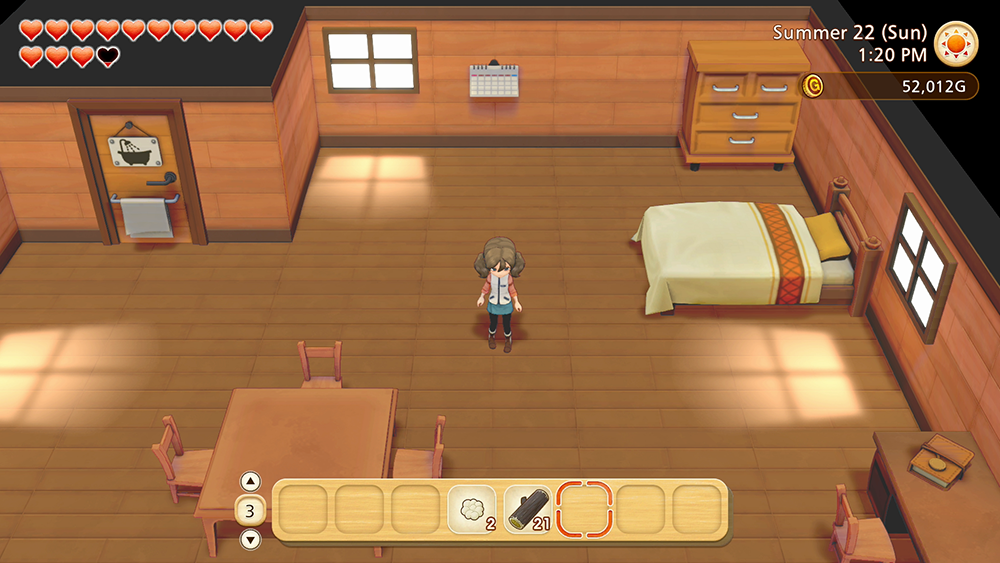 While a log cabin may be a fine starter home, you'll have the option to upgrade your cabin even more by collecting additional resources. Check out our guide to learn more about these upgrades.
It will likely take you quite some time to fully upgrade your cabin in Story of Seasons: Pioneers of Olive Town. That being the case, you may want to check out the ChargePlay Clutch from HyperX. It can extend your device's battery life so you can play Pioneers of Olive Town (and other Switch games) for a longer period of time before having to charge your Switch. Head over to HyperX's website to learn more about the ChargePlay Clutch and the company's other Switch accessories.
To learn more about Story of Seasons: Pioneers of Olive Town, check out our review, or take a look at some of our other guides for the game:
Disclosure: SuperParent received a code for Story of Seasons: Pioneers of Olive Town for coverage purposes. HyperX is a sponsor of SuperParent.