Add some spice to your life by creating your own seasonings!
When you first begin Story of Seasons: Pioneers of Olive Town, you'll find your farm is overgrown with a variety of trees, grasses, and more. A number of wild plants will also grow on your farm, which you can collect and sell and/or use in the game's crafting recipes. For instance, you can find wild Peppercorn plants, which can be sold on their own, or converted into Pepper (the seasoning).
You can create three kinds of "seasonings" in Pioneers of Olive Town: Salt, Sugar, and Pepper (the game also features "powdery seasonings" — check out our guide to learn more about those).
Sugar is made from Sugarcane, Pepper is made from Peppercorn plants, and Salt is made from Rock Salt. While Sugarcane and Peppercorn plants can be found randomly growing around your farm, you'll be able to collect Rock Salt by breaking the pink rocks that sometimes show up on the beach surrounding your farm.
Before you can turn Rock Salt, Peppercorn, and Sugarcane into Salt, Pepper, and Sugar, you'll need to unlock and craft the Seasoning Maker for your farm. This machine can be built using five Solid Lumber and two Iron Ingots.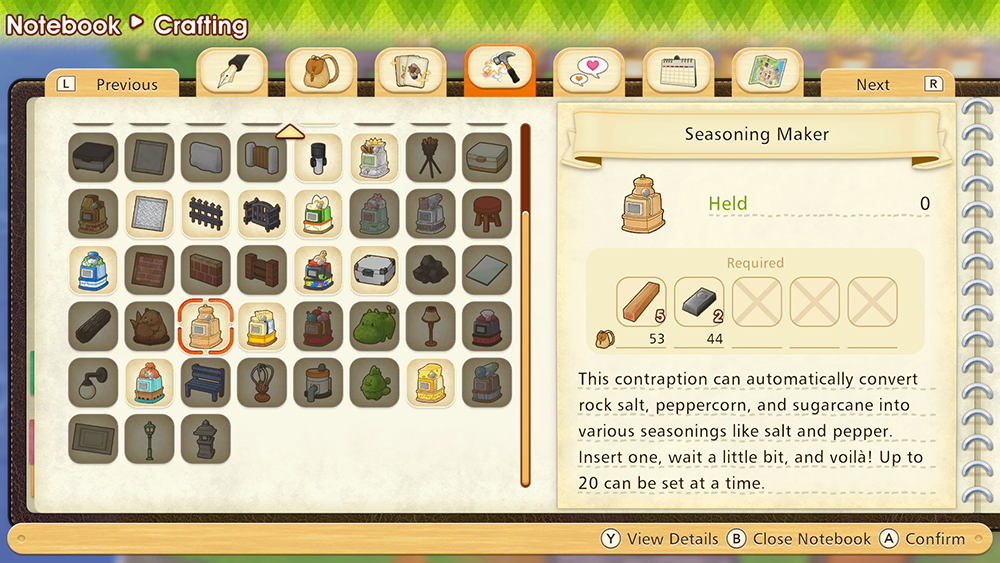 Once you've built a Seasoning Maker, you can insert Sugarcane, Peppercorn, or Rock Salt into the machine to automatically convert them into the associated seasoning. This process takes two in-game hours to complete.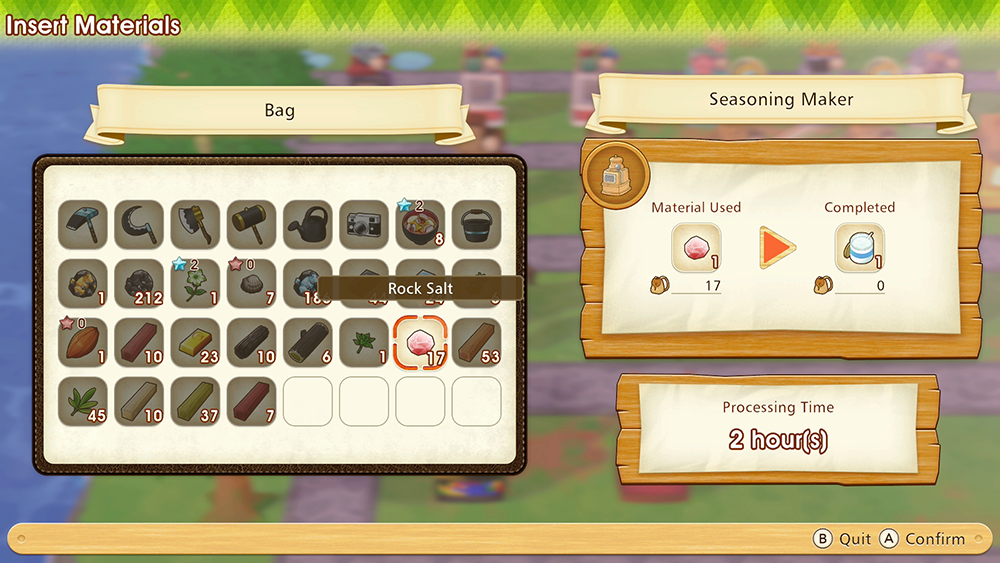 After you've made Salt, Pepper, and/or Sugarcane, you can use these items in some of the game's cooking recipes, or you can sell them. While you can sell Rock Salt, Peppercorn, and Sugarcane on their own for 20 gold each, the processed seasonings sell for 48 gold each, allowing you to earn even more free gold for little work.
While 28 gold isn't a large amount, your earnings will quickly add up if you use the Seasoning Maker to process all of the free seasoning items that appear around your farm before selling them. And remember, you can build more than one Seasoning Maker for your farm if you want to produce multiple seasonings at the same time.
Depending on how you spend your time during each in-game day, it may take you some time to unlock the Seasoning Maker. That being the case, you may want to check out the ChargePlay Clutch from HyperX. It can extend your device's battery life so you can play Pioneers of Olive Town (and other Switch games) for a longer period of time before having to charge your Switch. Head over to HyperX's website to learn more about the ChargePlay Clutch and the company's other Switch accessories.
To learn more about Story of Seasons: Pioneers of Olive Town, check out our review, or take a look at some of our other guides for the game:
Disclosure: SuperParent received a code for Story of Seasons: Pioneers of Olive Town for coverage purposes. HyperX is a sponsor of SuperParent.