Grab your axe and start swingin'!
Along with ingots, lumber is one of the most valuable resources players can create in Story of Seasons: Pioneers of Olive Town. There are multiple kinds of lumber available to create, with these items being required for a variety of crafting recipes and building projects, along with tool upgrades.
Here's everything you need to know about making lumber on your farm!
Before you can create lumber, you'll need to build a Lumber Maker for your farm. A Lumber Maker can be crafted using 20 Logs (once you unlock it, you can find this crafting recipe on the Crafting tab of your Notebook).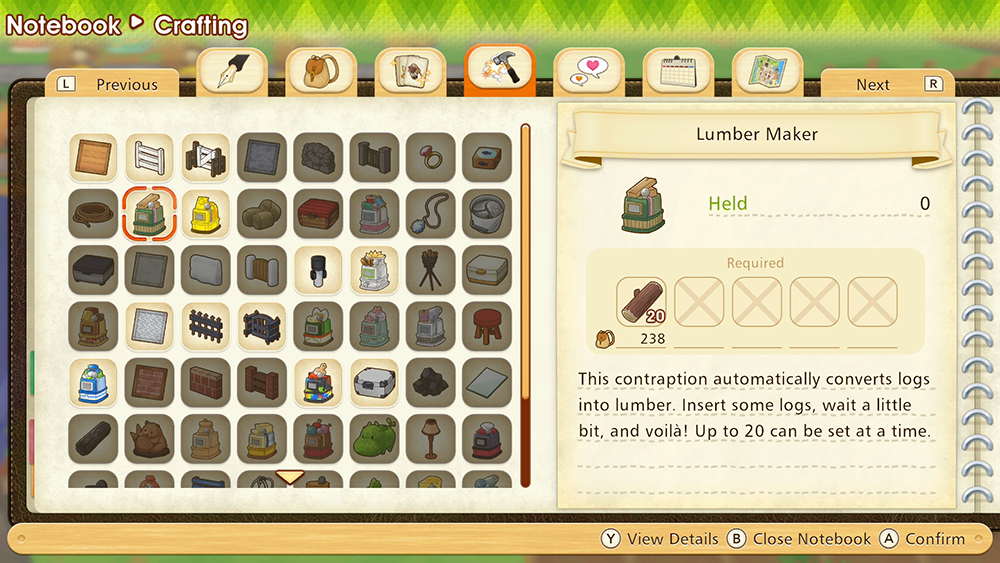 From there, you can insert different kinds of logs into the Lumber Maker to automatically transform them into lumber. It takes three logs of the same type to create a single log. That is, three Supple Logs are required to create a single Supple Lumber, while three Durable Logs are required to create a single Durable Lumber, and so on.
Different types of logs take different amounts of time to process. While three basic Logs can be turned into a regular Lumbar in two in-game hours, others take far longer. For instance, three Durable Logs take eight in-game hours to transform into one Supple Lumber.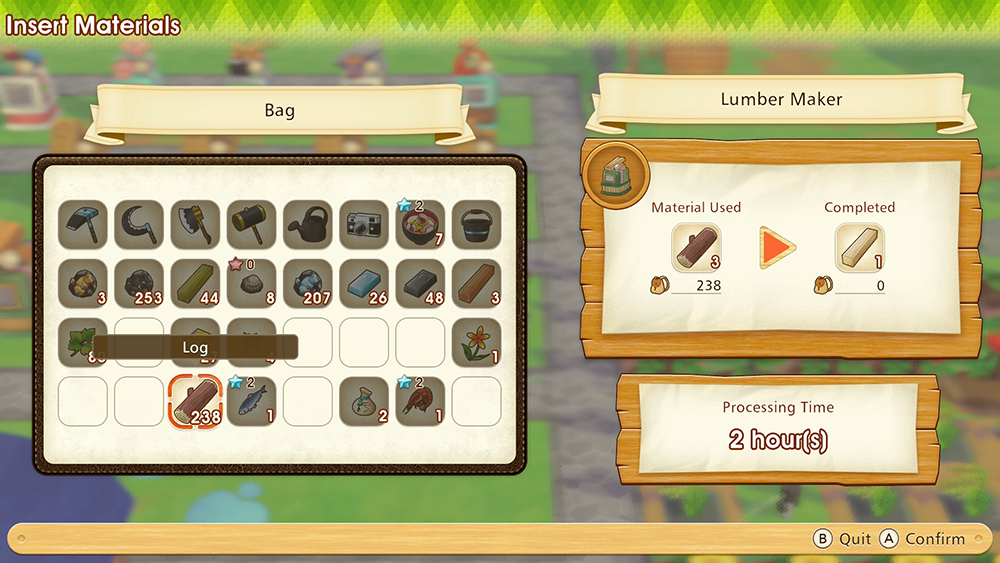 Remember, you can build more than one Lumber Maker for your farm in order to create multiple pieces of lumber at the same time.
Since there are so many crafting recipes and other projects that require lumber, it will likely take you a while to process the number of logs you need to build everything you want. That being the case, you may want to check out the ChargePlay Clutch from HyperX. It can extend your device's battery life so you can play Pioneers of Olive Town (and other Switch games) for a longer period of time before having to charge your Switch. Head over to HyperX's website to learn more about the ChargePlay Clutch and the company's other Switch accessories.
To learn more about Story of Seasons: Pioneers of Olive Town, check out our review, or take a look at some of our other guides for the game:
Disclosure: SuperParent received a code for Story of Seasons: Pioneers of Olive Town for coverage purposes. HyperX is a sponsor of SuperParent.