You'll need lots of room to store your stuff!
In Story of Seasons: Pioneers of Olive Town, players can purchase two upgrades for their item bag in order to carry more items at a single time. However, with so many crafting materials and resources in the game, it would be impossible to carry every item around at once. That's where the game's item boxes come in.
As you make your way through Pioneers of Olive Town, you'll unlock crafting recipes that allow you to create different kinds of item boxes. The first variety of item box we unlocked was the "Wooden Item Box," which can be created using five Lumber.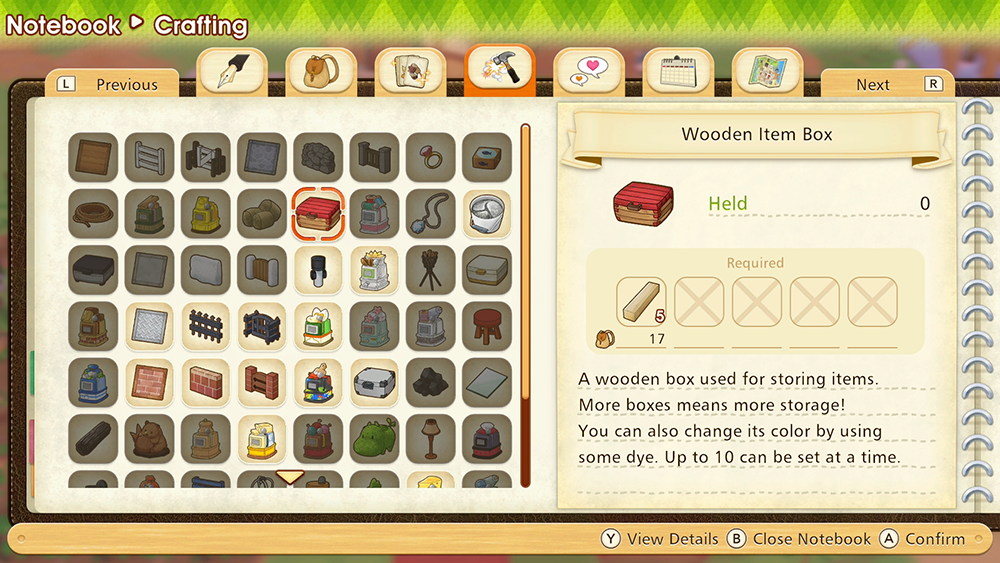 A single item box can hold 24 different items, with up to 999 of each item in a single stack. That is, if you try to store 1,000 of a single item, it will take up two spots in the box.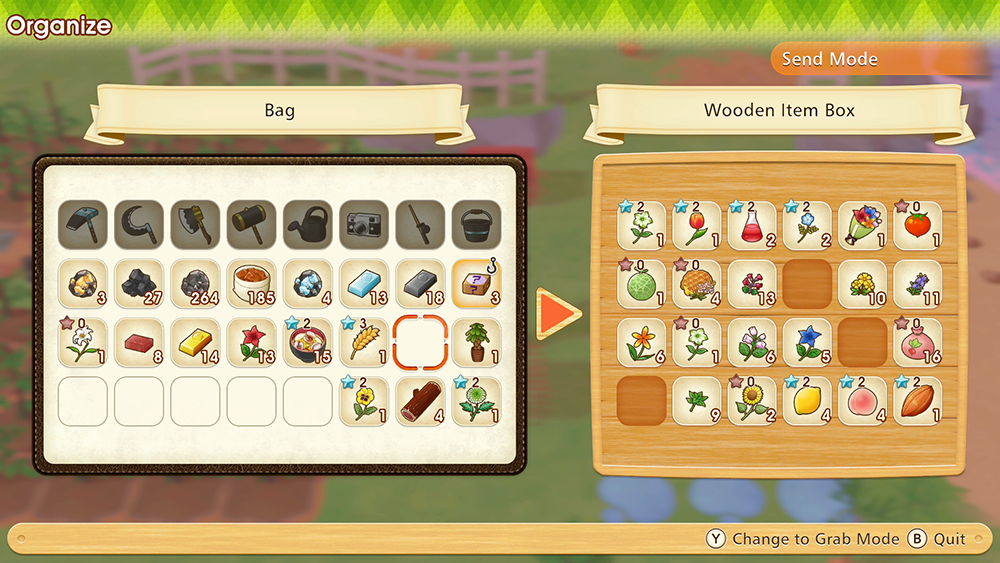 In addition to the Wooden Item Box, you'll eventually be able to make items like the Mortar Item Box (created using 10 Mortar), the Iron Item Box (created using five Iron Ingots), and the Stone Item Box (created using 50 Stones). You can create multiple boxes of each type to store lots of different items around your farm. You can also dye the boxes different colors, which may help you remember what you placed inside each one.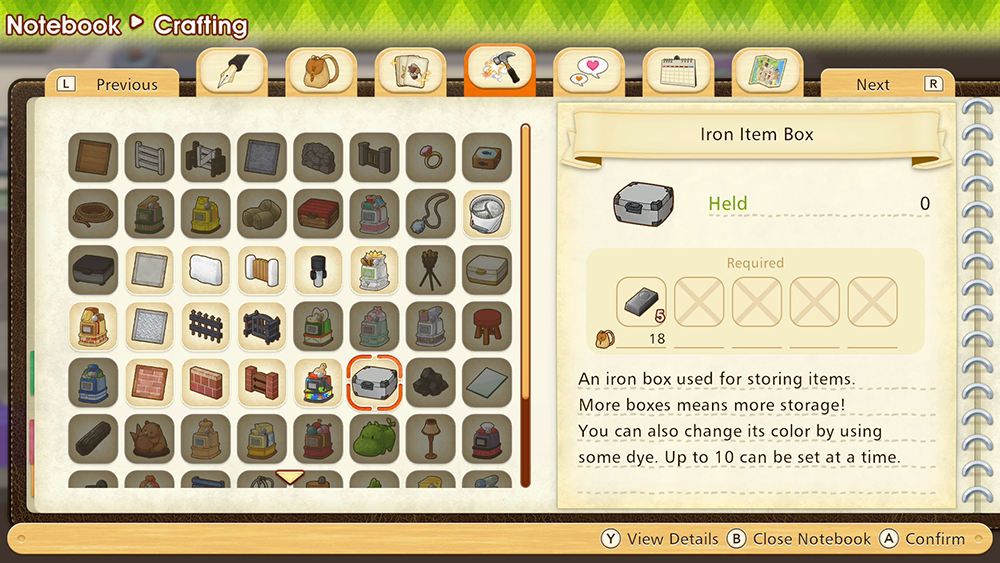 It may take you a long time to see and do everything that Pioneers of Olive Town has to offer. That being the case, you may want to check out the ChargePlay Clutch from HyperX. It can extend your device's battery life so you can play Pioneers of Olive Town (and other Switch games) for a longer period of time before having to charge your Switch. Head over to HyperX's website to learn more about the ChargePlay Clutch and the company's other Switch accessories.
To learn more about Story of Seasons: Pioneers of Olive Town, check out our review, or take a look at some of our other guides for the game:
Disclosure: SuperParent received a code for Story of Seasons: Pioneers of Olive Town for coverage purposes. HyperX is a sponsor of SuperParent.