Different kinds of cloth can be made in two separate machines.
Yarn and thread are two of the many crafting materials players can create in Story of Seasons: Pioneers of Olive Town. While both of these resources can be used to make cloth, the types of cloth they create are different.
Here's how this works!
There are two machines that allow you to create cloth: The Cloth Maker and the Textile Maker. The Cloth Maker allows you to transform yarns into animal-related cloths, while the Textile Maker transforms threads into cloths of different colors.
The Cloth Maker crafting recipe can be made using three Solid Lumber, two Silver Ingots, and one Glass.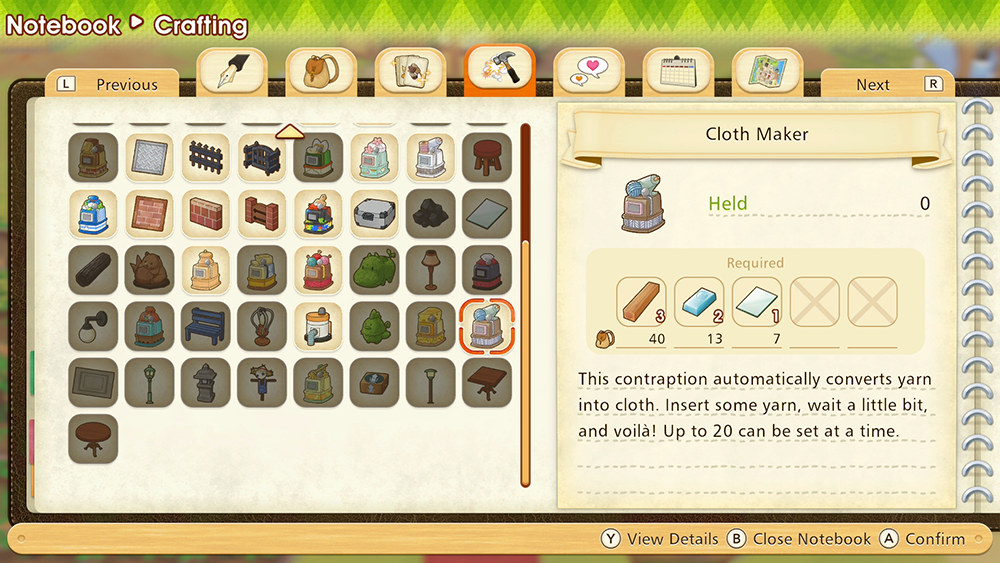 Once you create one of these machines, you can place yarn into the machine to have it automatically turned into cloth of the same type. It takes two yarn to generate a single piece of cloth. For instance, two Alpaca Yarn can be turned into one Alpaca Cloth, and so on.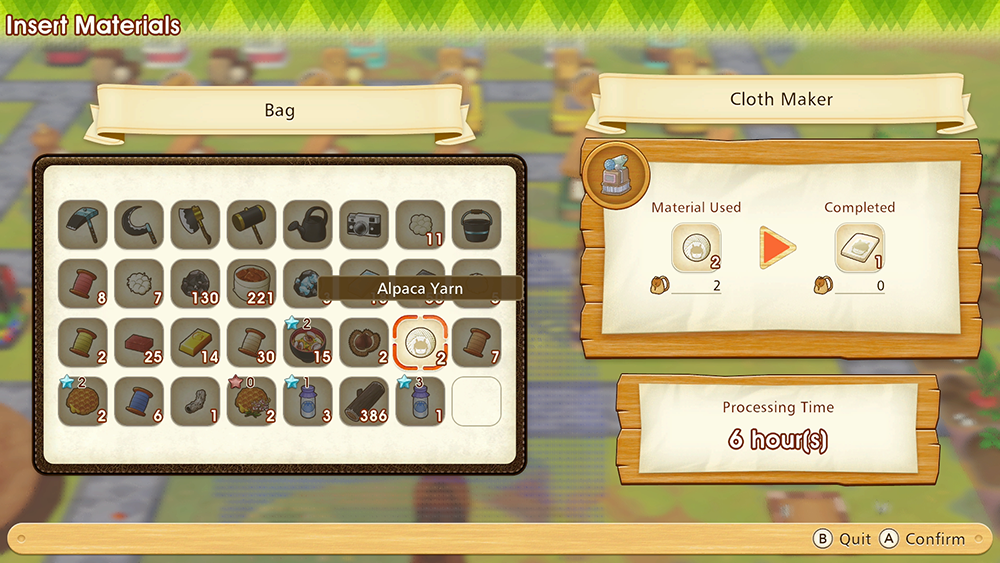 The process of turning yarn into cloth takes six in-game hours to complete.
Meanwhile, the Textile Maker crafting recipe requires three Thread and five Iron Ingots to make.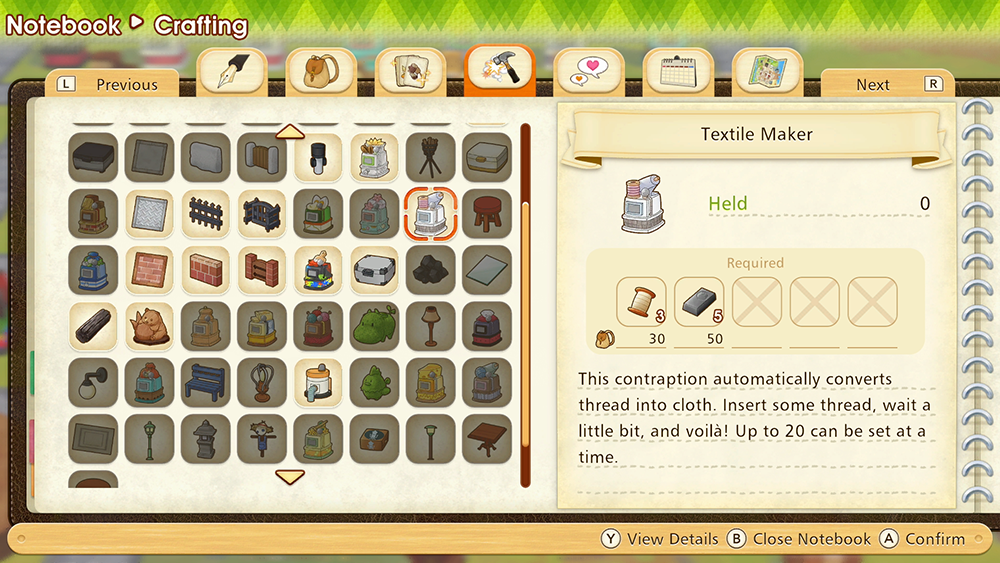 After you've built one of these machines, you can insert different threads into the machine to create cloth of the same color. It takes three threads of the same type to generate a single cloth. That is, three Threads will become one Cloth, while three Flexible Threads will become one Flexible Cloth, and so on.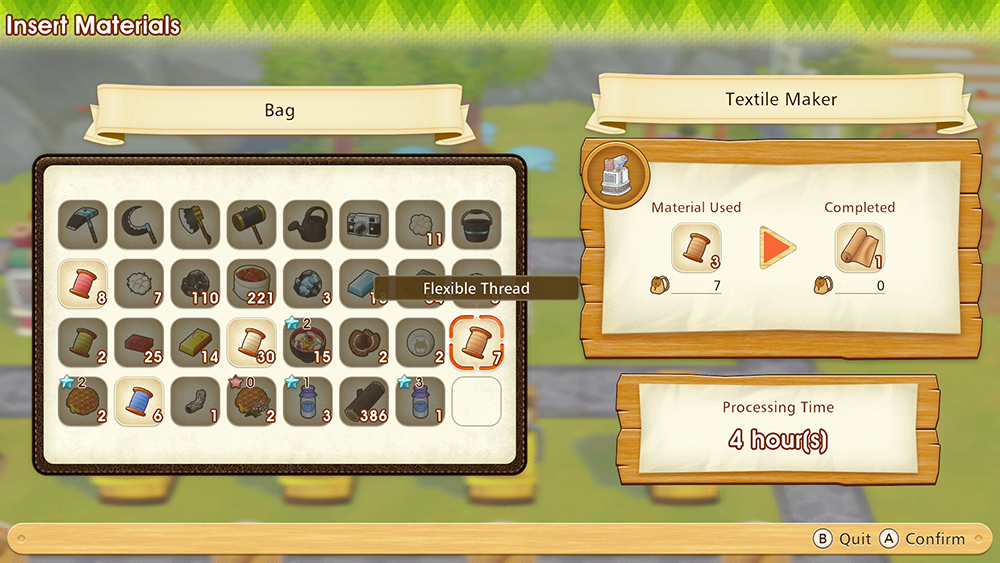 Different threads take different amounts of time to become cloth. For instance, Flexible Thread can be turned into cloth in four in-game hours, while it takes six in-game hours to transform Tough Thread into cloth.
And there you have it!
Depending on the number of Textile and Cloth Makers you have on your farm, it may take a while to transform all of your thread and yarn into cloth. That being the case, you may want to check out the ChargePlay Clutch from HyperX. It can extend your device's battery life so you can play Pioneers of Olive Town (and other Switch games) for a longer period of time before having to charge your Switch. Head over to HyperX's website to learn more about the ChargePlay Clutch and the company's other Switch accessories.
To learn more about Story of Seasons: Pioneers of Olive Town, check out our review, or take a look at some of our other guides for the game:
Disclosure: SuperParent received a code for Story of Seasons: Pioneers of Olive Town for coverage purposes. HyperX is a sponsor of SuperParent.