You can remove trees from your farm before they're fully grown.
In Story of Seasons: Pioneers of Olive Town, players travel to their grandfather's farm, which is overgrown with a variety of grasses, rocks, trees, and more. Players can use different tools (like an axe and hammer) to get rid of these obstacles, but even after they're gone, new trees, grasses, and more will appear around the farm each day. This ensures players always have access to crafting materials like logs and stones, but these saplings and weeds can sometimes appear where you don't want them to be.
When a tree pops up on your land, it won't appear as a fully grown tree. Instead, it will be a small sapling that grows into a tree after a few in-game days. If you want to clear these saplings, you may think you need to chop them down with the axe. However, the ax won't clear these saplings from your farm. Instead, you need to use the hammer.
When you want to clear a sapling from your farm, stand next to it and press "Y" to smash it with your hammer. Even if your hammer has been upgraded, it will still take multiple swings to get rid of a single sapling.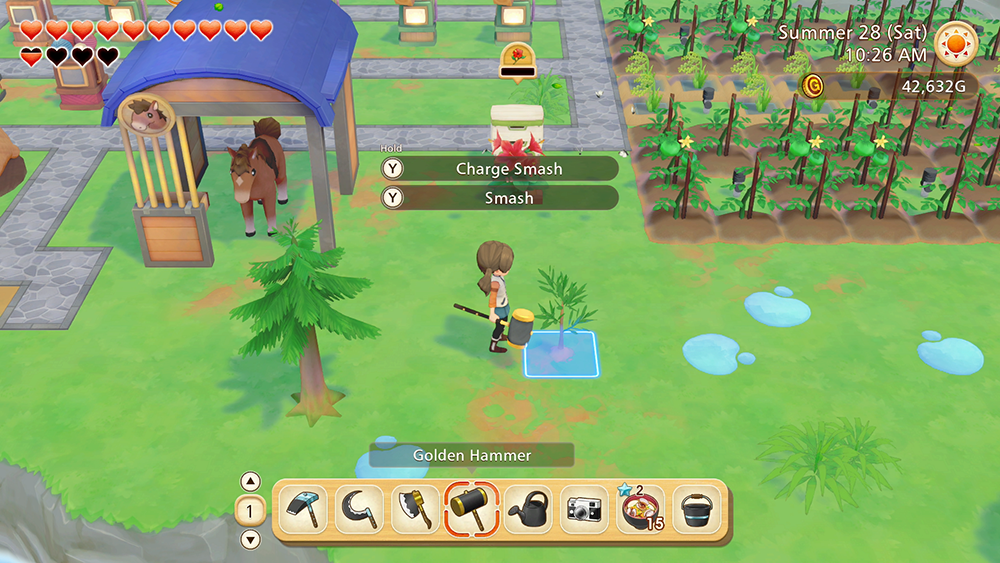 Depending on how often you clear saplings from your farm, it may take you a while to clear them all when you decide to do so. That being the case, you may want to check out the ChargePlay Clutch from HyperX. It can extend your device's battery life so you can play Pioneers of Olive Town (and other Switch games) for a longer period of time before having to charge your Switch. Head over to HyperX's website to learn more about the ChargePlay Clutch and the company's other Switch accessories.
To learn more about Story of Seasons: Pioneers of Olive Town, check out our review, or take a look at some of our other guides for the game:
Disclosure: SuperParent received a code for Story of Seasons: Pioneers of Olive Town for coverage purposes. HyperX is a sponsor of SuperParent.