Head for the mine!
In Story of Seasons: Pioneers of Olive Town, players can go mining for resources like Stones and Iron Ore, among many others. There are multiple mines to explore on the player's farm, with each one containing a different assortment of rocks to break and resources to collect.
Mining is an important feature and activity in Pioneers of Olive Town, since many of the game's crafting recipes (like the Seed Maker) require ingots to build. In order to create ingots, you'll first need to collect the raw ores by mining the rocks on your farm and in the mines.
Gold is one of the many valuable resources players can find in the mines on their farm. However, it isn't available right away. In fact, it's possible you may unlock access to crafting recipes that require Gold Ingots before you can even collect gold. Whatever the case, here's what you need to know about collecting gold in Story of Seasons: Pioneers of Olive Town!
You won't be able to collect gold until you've unlocked the third mine on your farm. This mine is separated from the rest of your farm by a broken bridge, which you'll need to repair using either gold or materials. If you choose to repair the bridge with materials, you'll need 30 Supple Lumber and 10 Silver Ingots. Once you ask Nigel to repair the bridge, this project will be completed on the next in-game day.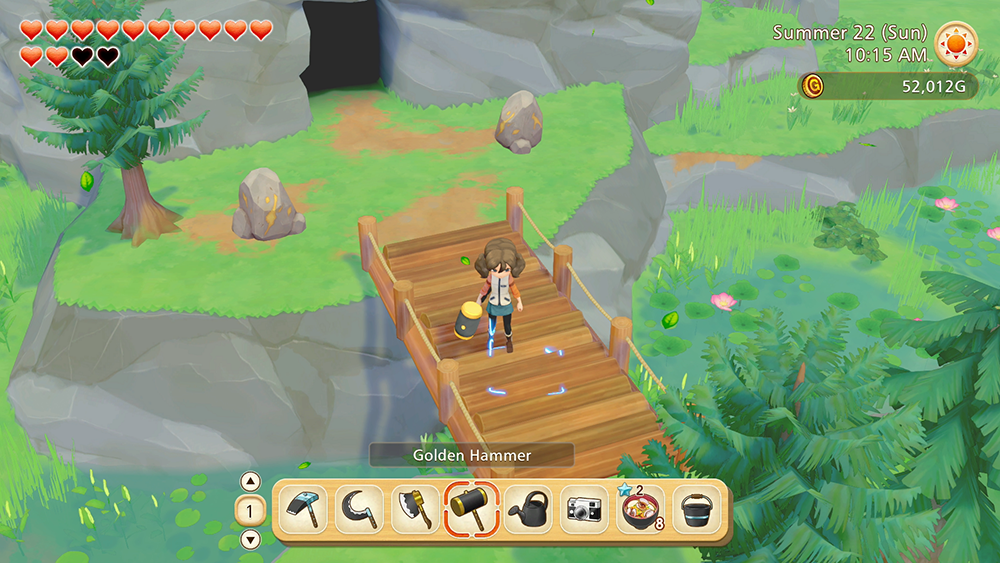 After you've built the bridge, you can start collecting Gold Ore by breaking the gold-speckled rocks both outside and inside the mine. You can see what one of these "gold rocks" looks like in our screenshot below. Depending on your in-game Mining skill and how far you've upgraded your hammer, a single gold rock may take quite a few swings to break.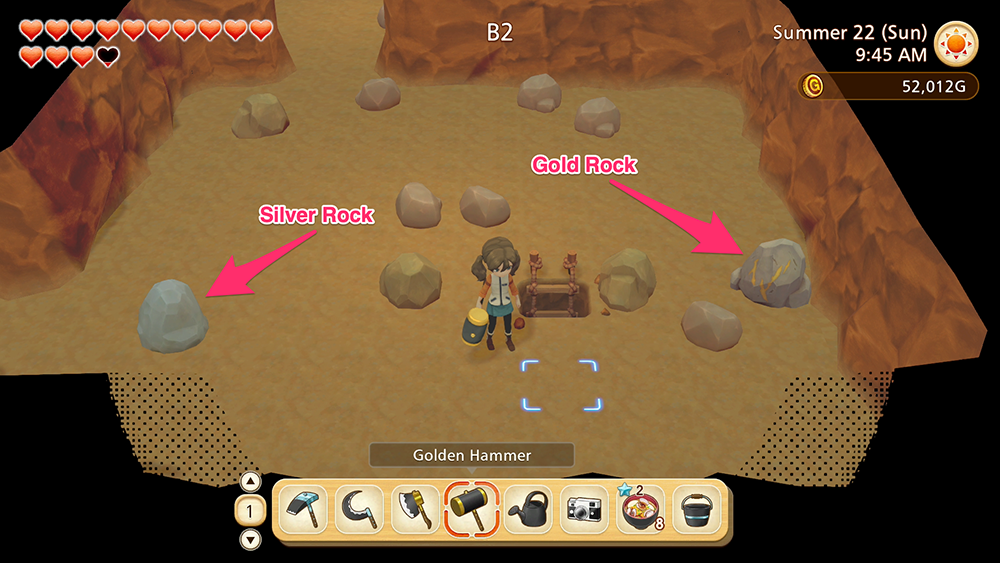 A single Gold Ore can be sold for 30 gold, while a Gold Ingot goes for 150. It takes five Gold Ore to create a single Gold Ingot in the Ingot Maker.
It may take you quite a while to reach the third cave on your farm so that you can start collecting gold. That being the case, you may want to check out the ChargePlay Clutch from HyperX. It can extend your device's battery life so you can play Pioneers of Olive Town (and other Switch games) for a longer period of time before having to charge your Switch. Head over to HyperX's website to learn more about the ChargePlay Clutch and the company's other Switch accessories.
To learn more about Story of Seasons: Pioneers of Olive Town, check out our review, or take a look at some of our other guides for the game:
Disclosure: SuperParent received a code for Story of Seasons: Pioneers of Olive Town for coverage purposes. HyperX is a sponsor of SuperParent.