Your first beehive is free!
As you explore your farm in Story of Seasons: Pioneers of Olive Town, you'll come across a few rundown structures that you can repair once you collect the required materials. One of these structures is a Rotted Beehive, which you can repair to start the process of making honey.
The Rotted Beehive can be found near the ruined stable. Both of these structures are found near the natural incline on your farm that's covered with debris. You'll need to have Nigel remove this debris before you can access this area of your farm.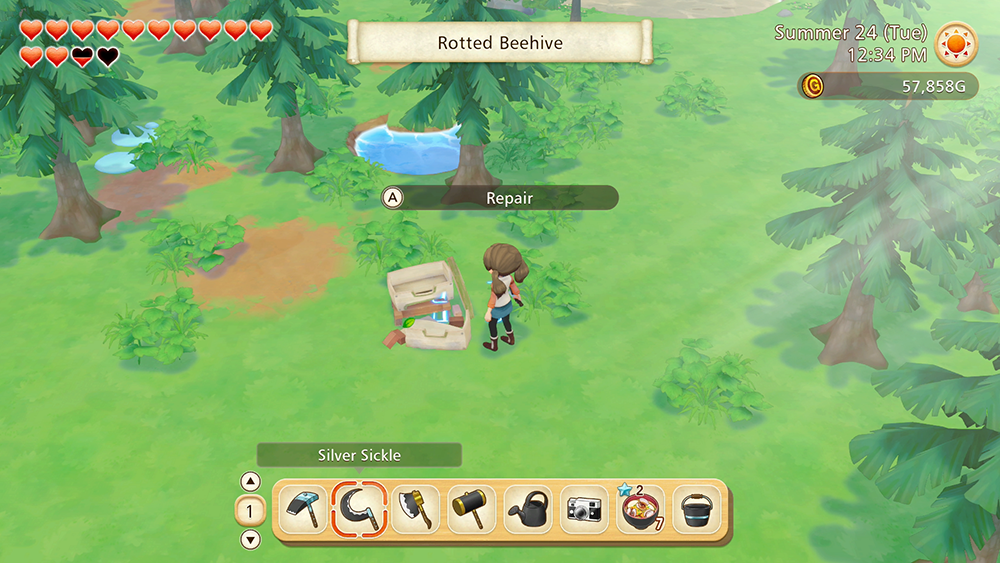 Once you have access to the Rotted Beehive, you can repair it using 20 Durable Lumber and 50 Tough Grass.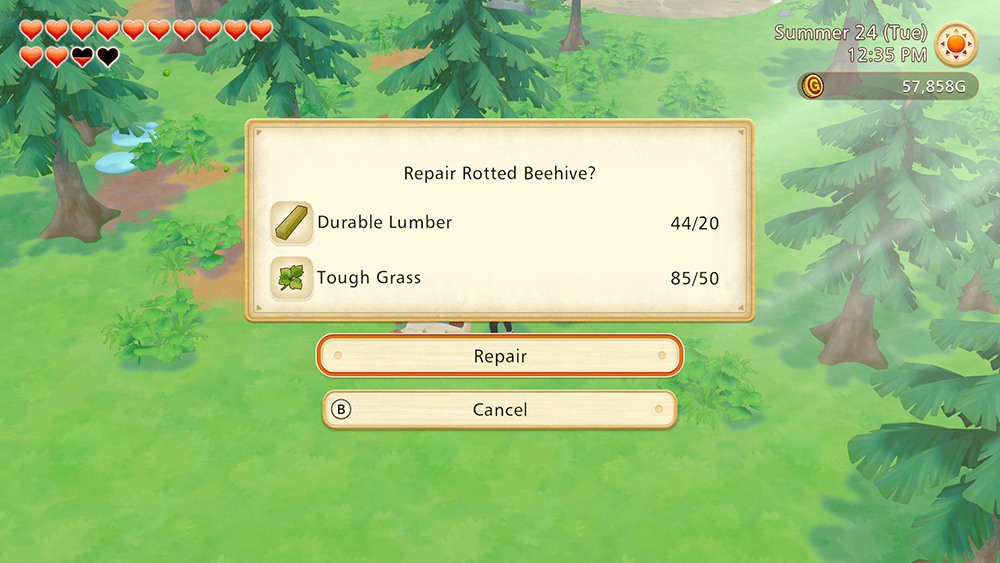 After you repair the Beehive, you can pick it up and move it to another location. When you're ready to use the Beehive, you can place a flower in front of it to trigger the creation of a hive. To do this, interact with the Beehive, and then select the flower you want to use. Keep in mind that only flowers that are grown like crops can be used to create hives. The wildflowers you can find randomly growing around your farm (like the Magic Red Flower), can't be used to create hives.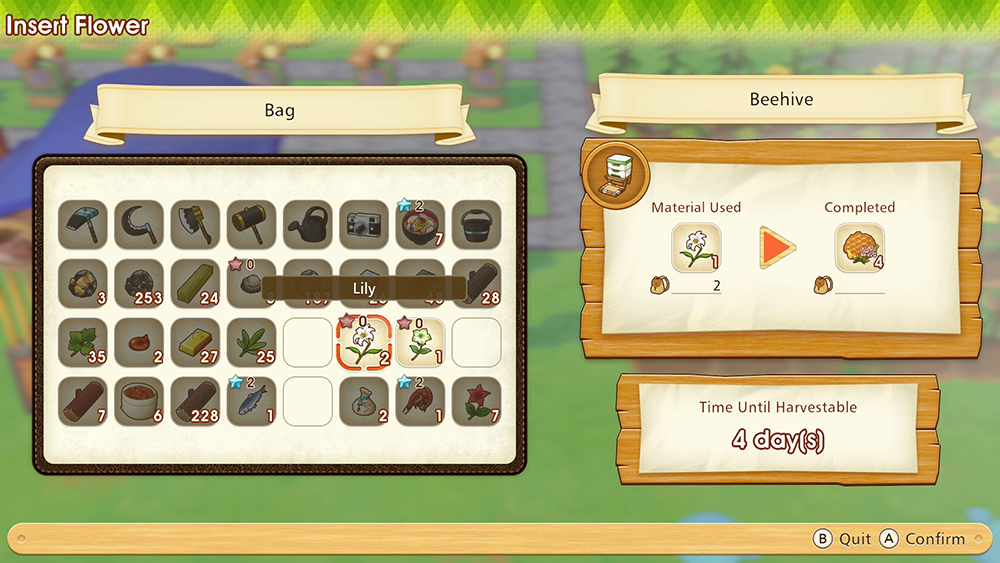 It takes four in-game days to turn one flower into hives, but you'll receive more than one hive when the process is complete. It's also possible to create different kinds of hives by placing different flowers in front of the Beehive. For instance, placing a Hibiscus in front of the Beehive will give you four Honey Hives, while placing a Lily in front of the Beehive will give your four Worker Hives.
The first time you process a flower into hives, you'll unlock the crafting recipe for the Honey Maker machine. You can create a Honey Maker using five Supple Lumber, three Moondrop Flowers, three Pink Cat Flowers, three Magic Blue Flowers, and three Red Magic Flowers.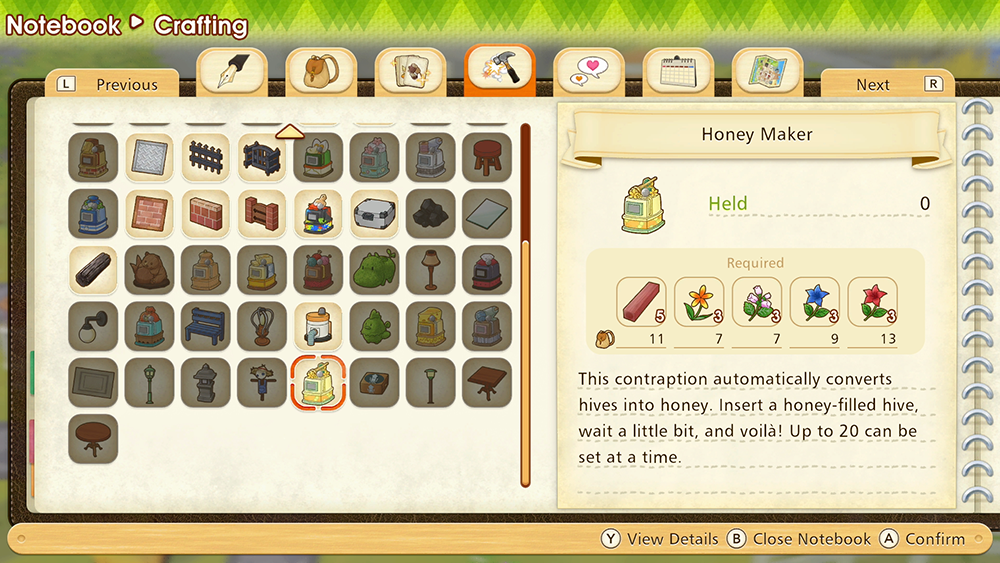 Once you've created a Honey Maker, you can insert hives into the machine to convert them into different kinds of honey that you can sell or use in cooking recipes. The process of turning hives into honey takes two in-game hours to complete. You can build more than one Honey Maker to process more hives at the same time.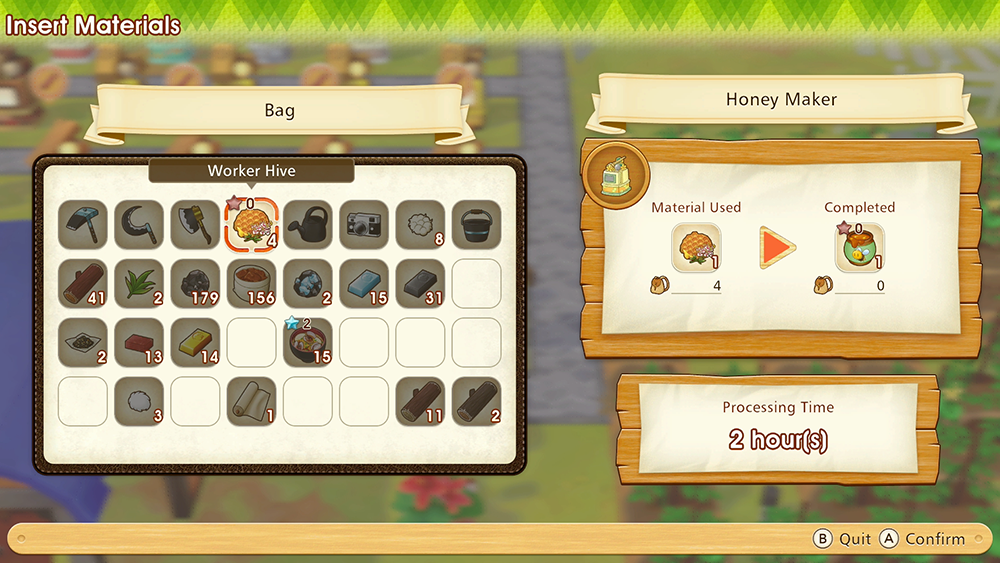 If you ever want to add more Beehives to your farm, you can purchase them at the Carpenter's Shop for 4,000 gold each. You can have up to 20 Beehives on your farm at once.
It will likely take you quite a while to repair the Rotted Beehive. That being the case, you may want to check out the ChargePlay Clutch from HyperX. It can extend your device's battery life so you can play Pioneers of Olive Town (and other Switch games) for a longer period of time before having to charge your Switch. Head over to HyperX's website to learn more about the ChargePlay Clutch and the company's other Switch accessories.
To learn more about Story of Seasons: Pioneers of Olive Town, check out our review, or take a look at some of our other guides for the game:
Disclosure: SuperParent received a code for Story of Seasons: Pioneers of Olive Town for coverage purposes. HyperX is a sponsor of SuperParent.