The mobile game has been updated for a console release.
SpongeBob: Krusty Cook-Off was released on iOS and Android devices in 2020. The time management cooking game challenges players to help SpongeBob SquarePants and his friends cook dishes at a series of restaurants around Bikini Bottom.
Following the game's mobile release, SpongeBob: Krusty Cook-Off has been released on Nintendo Switch. While the mobile version of the game is free-to-play, this Switch version is a premium experience, and it's been updated to remove the game's premium currency and optional in-game purchases.
In SpongeBob: Krusty Cook-Off, players will start by helping SpongeBob cook pancakes at a pancake stand. As they complete levels, they'll progress the game's story and will eventually move onto other restaurants like the Krusty Krab and Sandy's BBQ.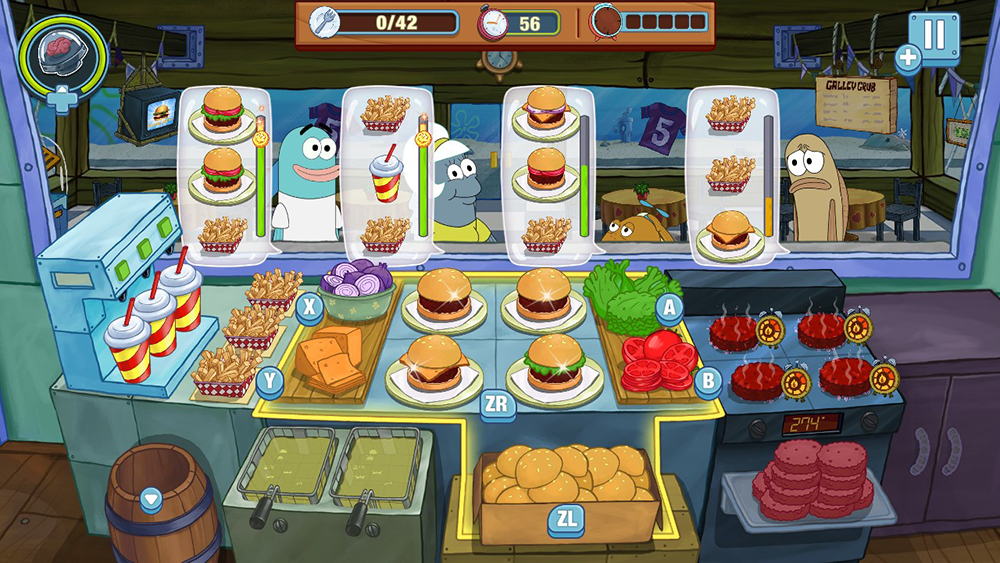 During each level, customers and their orders will appear near the top of the screen, and players can use the left analog stick to move between cooking stations to prepare and serve their dishes. Each station has different actions that can be completed, which correspond to different buttons. These buttons are labeled on the screen so players will always know which button to press to complete each action. For instance, in the pancake stand, the "B" button allows players to place pancake batter on the griddle, while pressing "ZR" serves a finished dish to a customer.
Each customer has a limited "patience" level, represented by an on-screen meter. Players are encouraged to serve a customer before they run out of patience. The faster players serve customers, the more coins they'll earn, as satisfied customers will leave tips for players.
In between levels, players can purchase upgrades for their kitchen appliances to make them more efficient. They can also use a crane machine to unlock new clothing items for their characters.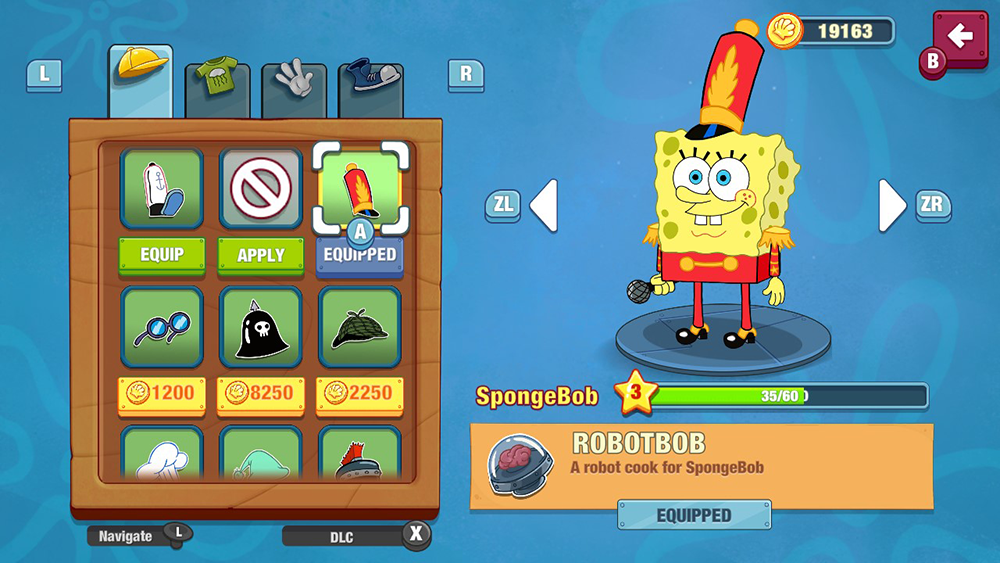 SpongeBob: Krusty Cook-Off is now available on Switch for $29.99. The game is rated E for Everyone by the ESRB. While the game is family-friendly, it doesn't feature voice acting, so players need to know how to read to follow along with the game's story. In addition, while the game doesn't feature traditional in-game purchases, it will eventually offer optional downloadable content (DLC) packs containing extra costumes for SpongeBob and his friends (as of this writing, this DLC isn't yet available).
Check out some gameplay from SpongeBob: Krusty Cook-Off on Switch in our video below.
Disclosure: SuperParent received a code for this game for coverage purposes.