Mix paint to cause explosions in this level-based puzzle game.
Splotches is now available on Nintendo Switch. The paint-themed puzzle game was originally released on PC and iOS devices in 2018.
Splotches is a level-based puzzle game that challenges players to paint squares on a grid with the correct colors in order to destroy a rainbow orb somewhere on the game board. The game features 120 puzzles to complete, which will become more challenging as players progress.
Each level gives players an assortment of starting paint colors, as well as obstacles they'll need to overcome. Players can paint each square on the game board individually, and they'll need to figure out which squares to paint, and in which colors, to reach the rainbow orb and ultimately destroy it.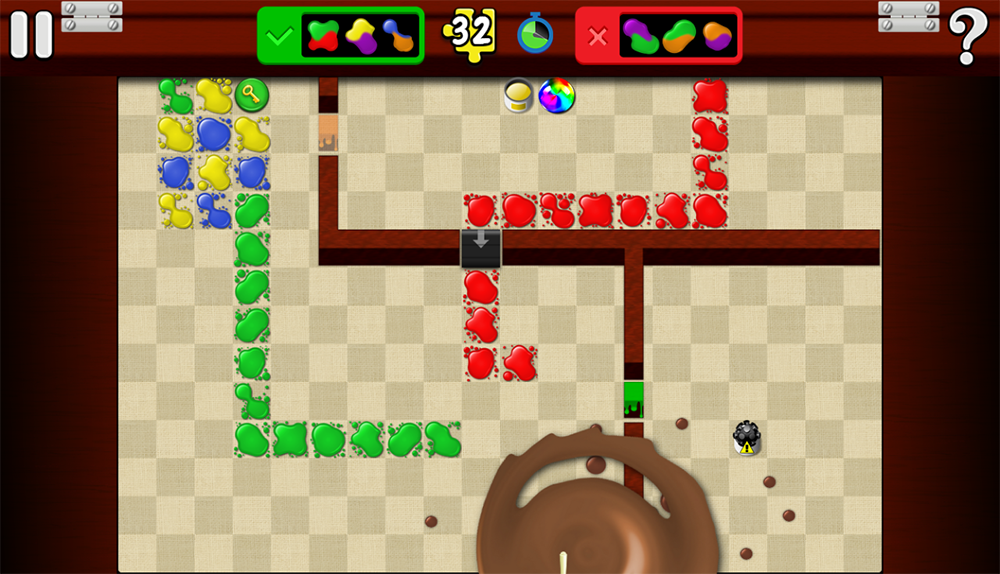 Players can mix certain paint colors to form different shades. For instance, they can mix yellow and blue paint to create green paint. When players combine red and green, yellow and purple, or orange and blue paint, they'll create brown paint, which causes an explosion. The final goal of each level is to reach the rainbow orb and create a nearby explosion that will destroy it and end the stage.
Players are also challenged to avoid creating black paint, which is formed by mixing purple and green, orange and green, or orange and purple.
In addition to the main objective of destroying the rainbow orb, each level has optional secondary objectives. For instance, players may be challenged to complete a stage within a certain amount of time. At the end of each level, players will receive up to three stars depending on the number of objectives they completed. Players can replay stages to try to earn any stars they missed the first time around.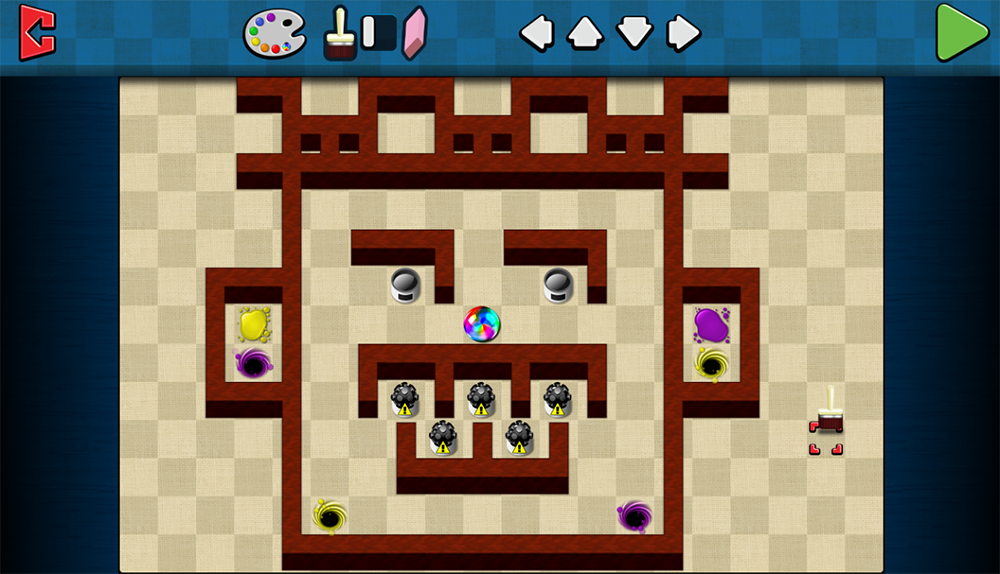 Finally, Splotches includes a level creator that allows players to create their own puzzles, though there are no tutorials related to using this feature, so younger players may need help getting started.
Splotches is now available to download on Switch for $9.99. It's also available on PC for $9.99 and on iOS devices for $0.99, as of this writing. The game is rated E for Everyone by the ESRB.
While Splotches is family-friendly, the game doesn't feature voice acting, so players will need to be able to read to follow along with the game's instructions, or play alongside someone who can teach them how to play. It's also worth pointing out that the game features an optional color-blind mode that can be turned on from within the game's Settings menu. The color-blind mode adds a different symbol to each paint color.
Check out some gameplay from Splotches on Switch in our video below.
Disclosure: SuperParent received a code for Splotches for coverage purposes.
Top image via Nintendo eShop