Help critters reach their spaceship by splitting the world into pieces.
Splitter Critters+ has been released on Apple Arcade, Apple's game subscription service that gives subscribers unlimited access to a curated selection of games for a single monthly price.
Splitter Critters was released on iOS in 2017, and the original, premium version of the game is still available to purchase in the App Store for $2.99. Splitter Critters+ offers the same gameplay that you'll find in this original version of the game, but it's included in the Apple Arcade catalog. (The original Splitter Critters can also be purchased for $2.99 on Android and for $6.99 on Switch and PC.)
Splitter Critters+ is a level-based puzzle game that challenges players to guide critters to their spaceships by swiping on the screen to split the environment into multiple pieces. Players can swipe in any direction, which allows them to split the environment horizontally, vertically, and at an angle.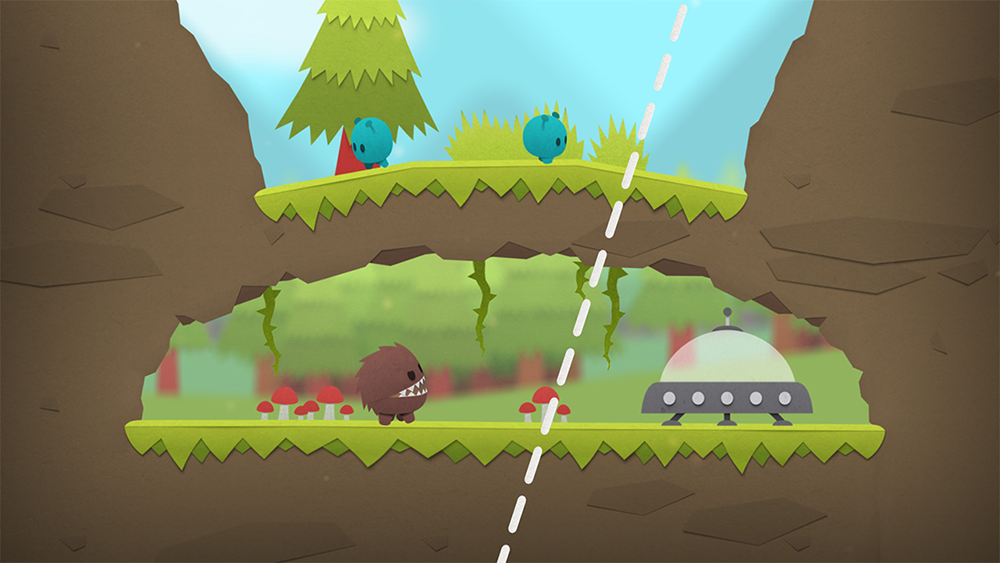 Once players split the environment, they can tap and drag on the screen to move the piece they've split with the goal of creating a path for the critters to walk on to reach their spaceship. Players may need to split the environment multiple times in a single level to help the critters reach their spaceship.
Levels become more complicated over time, with the introduction of obstacles and enemies for players to help the critters avoid. The critters will also walk back and forth across the screen automatically, and will turn around if they hit a roadblock. Players will need to split the environment at the right time to ensure the critters are where they should be when the world is shifted.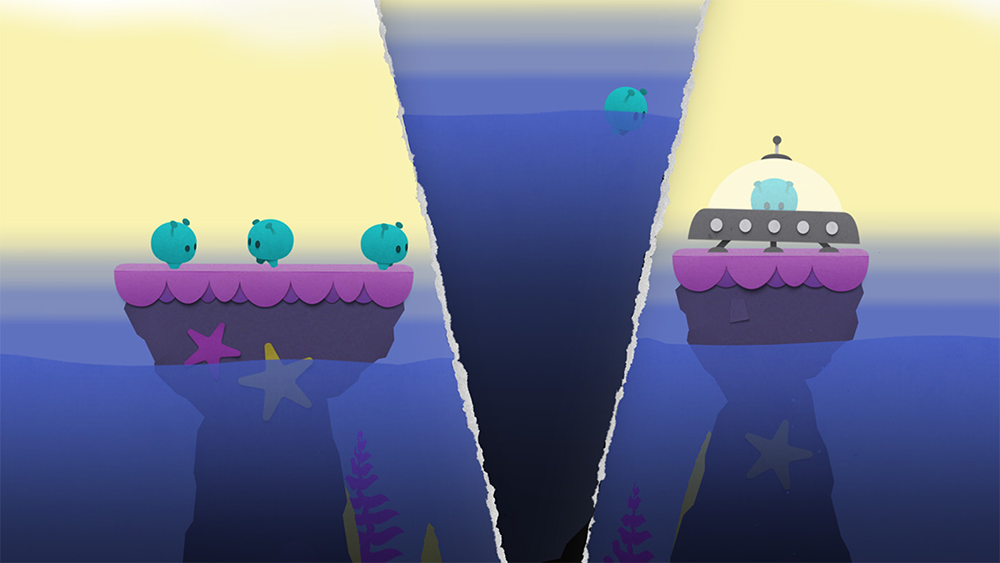 Players can split the environment a limited number of times in each stage. The game features an undo button that players can tap if they make a mistake and need to try again.
Splitter Critters+ is now available on Apple Arcade. The game has an age rating of 4+. Apple Arcade games don't contain advertisements or in-game purchases.
Check out some gameplay from Splitter Critters+ in our video below.