The family-friendly shooter features a single-player story mode and a variety of multiplayer modes.
Splatoon 3 is now available on Nintendo Switch. The game is the latest title in the Splatoon series of kid-friendly shooters, which allows players to use weapons to shoot and spread paint, rather than traditional bullets.
Splatoon 3 features a single-player story mode, as well as a variety of multiplayer modes. The story mode challenges players to complete a series of levels and defeat the Octarians.
The game's multiplayer modes, meanwhile, will allow players to test their skills with and against other real people. For instance, the game's Turf War mode challenges two teams of four to cover the most area as they can with their team's ink color in three minutes, while the Salmon Run mode allows four players to work together to defeat waves of enemies. The game also features an Anarchy Battle mode and limited-time Splatfest events.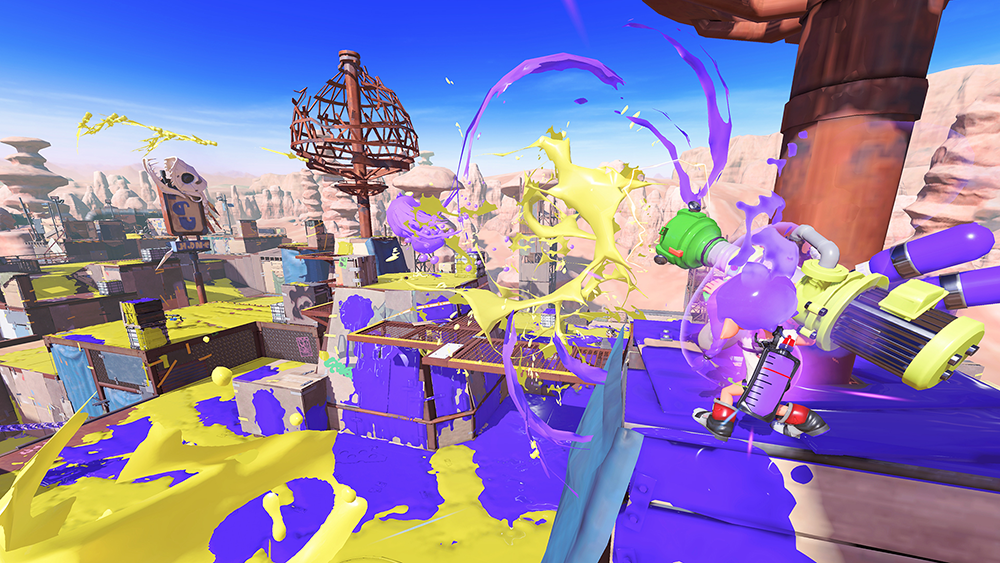 In each level or match in Splatoon 3, players will be able to use their weapon to spread paint around the environment, and they can switch between running on the ground and "swimming" through the ink to navigate the in-game world. This includes the ability to spray paint on vertical surfaces and "swim" through this ink to reach higher platforms.
Splatoon 3 features a wide variety of weapons for players to choose from. This includes all of the weapon types from the previous Splatoon games and some new options.
While Splatoon 3 is a "shooter," the game is family-friendly and doesn't feature realistic violence or gore. When players are defeated in battle, they can respawn after a few seconds and get back into the action.
Splatoon 3 allows players to customize the look of their character, decorate their in-game locker, and more. Players can also unlock additional in-game items as they play the game.
Finally, Splatoon 3 features limited-time "Seasons" that last for three months each. Each Season will have a selection of items for players to collect.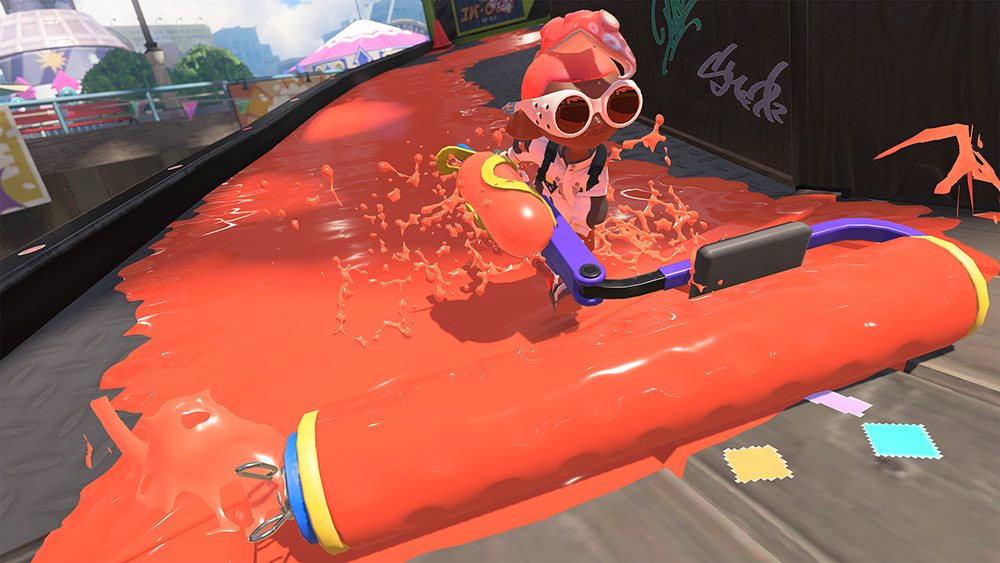 Splatoon 3 is now available on Nintendo Switch for $59.99. The game is rated E10+ for Everyone 10+ by the ESRB. Players will need to have a Nintendo Switch Online membership to play the game online.
According to Nintendo's Twitter account, if players have a save file for Splatoon 2 on their Switch system, they'll receive free bonuses in Splatoon 3. This includes "Three Gold Sheldon Licenses that you can exchange for main weapons" and "The ability to join Anarchy Battles earlier than usual."
These bonuses will only be available if players are playing Splatoon 3 on the same Switch system that has their Splatoon 2 save file. If players don't have a save file from Splatoon 2 on their Switch system, they can still unlock these bonuses over time by playing Splatoon 3.
Check out some gameplay from Splatoon 3 in our video below.
Disclosure: SuperParent received a code for Splatoon 3 for coverage purposes.