It's launching later this year.
Publisher No More Robots and developer Cheesemaster Games have revealed Spirittea, a life simulation and management game that will allow players to help spirits and manage a bathhouse.
Spirittea takes place in East Asia. Players will become a writer who is looking for inspiration for their next book. After drinking a special cup of tea, players will be able to see spirits in the world around them, and they'll take control of a bathhouse that's visited by those spirits.
Spirittea is described as being similar to Stardew Valley. The game will allow players to befriend their neighbors and participate in activities like bug catching, fishing, and karaoke. They'll also be able to help the spirits they meet.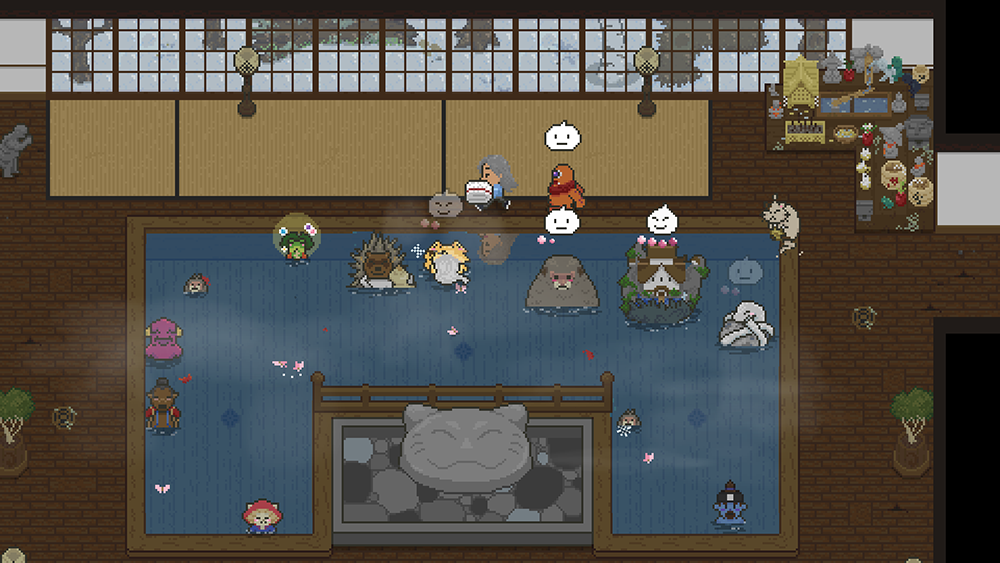 After players help a spirit, it will arrive at the bathhouse, and players will be able to give them towels, snacks, and more. Players will also be able to upgrade their bathhouse over time.
Spirittea will be released on console and PC in 2022. The game has yet to be rated by the ESRB, but it will be family-friendly.
Is your family looking forward to playing Spirittea? Let us know on Twitter at @superparenthq.

Brandy Berthelson has been writing about video games and technology since 2006, with her work appearing on sites including AOL Games, Digital Spy, and Adweek. When she's not gaming, Brandy enjoys crafting, baking, and traveling with her husband.