Add some style to game time with these new controllers.
In December 2020, Xbox launched a game design competition asking fans to submit their ideas for new video games inspired by the upcoming film Space Jam: A New Legacy, which hits theaters and HBO Max on July 16.
The promotion would see the winning idea turned into a playable game that would be released on Xbox Game Pass, Xbox's game subscription service that gives subscribers unlimited access to a curated selection of games for a flat monthly price.
Following the submission period, Xbox decided to combine two of the entry ideas into a single game called Space Jam: A New Legacy – The Game.
The arcade-style game will challenge players to help Bugs Bunny, Lola Bunny, and basketball player LeBron James (who stars in the film) escape the Warner Bros. server after they're trapped by a "rogue artificial intelligence named AI G. Rhythm." Players will need to fight off the Goon Squad, collect pieces of a special "Legacy Code," and more in order to escape.
The gameplay here is inspired by "beat 'em up" titles from the 1990s. Players will be able to attack baddies using different moves, Space Jam cards, and even a basketball. You can check out a preview of this gameplay in the video above.
Space Jam: A New Legacy – The Game will be released first for Xbox Game Pass Ultimate subscribers on July 1. Then, on July 15, it will be released for every Xbox owner to play through the Microsoft Store. The game will be free-to-play.
To celebrate the launch of this new game and film, Xbox will release three limited-edition Space Jam: A New Legacy Xbox Wireless Controllers inspired by Space Jam: A New Legacy.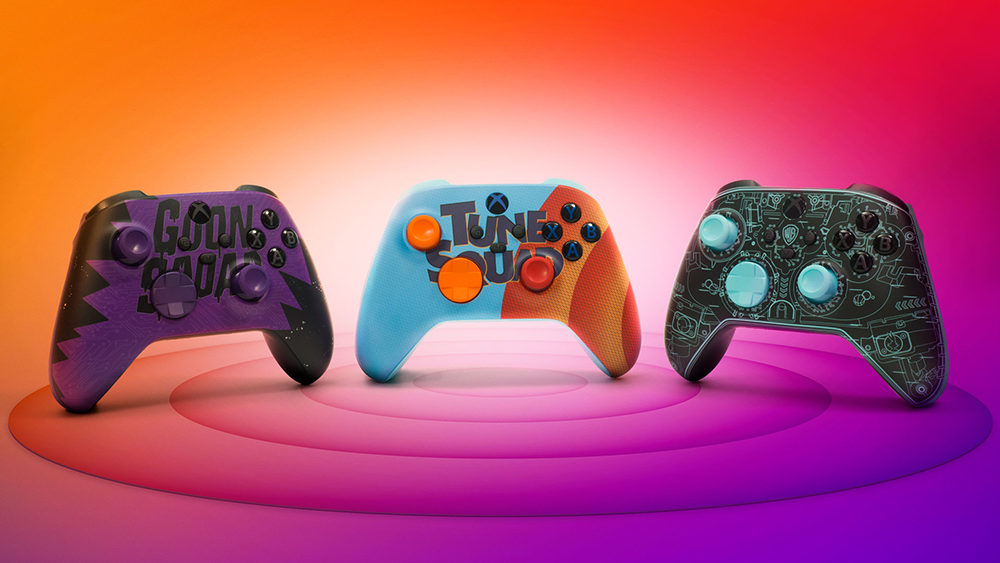 The "Tune Squad" controller features blue and orange coloring with the words "Tune Squad" written boldly across the front of the controller. The "Goon Squad" controller has a purple and black color scheme with the words "Goon Squad" written in large font across the front. Finally, the "Serververse" controller is inspired by the Warner 3000 "Serververse" and features a striking black and teal color scheme.
These controllers will be released on July 8 for $69.99 each. For fans in the U.S., the Goon Squad and Serververse controllers will be available at Amazon, while the Tune Squad controller will be available at the Microsoft Store and other retailers. Head over to Xbox's website to see more details about the controllers' international availability.
Keep checking back with SuperParent, as we'll bring you more details about Space Jam: A New Legacy – The Game as we get closer to launch.
Disclosure: Xbox and Warner Bros. sent SuperParent these controllers, an Xbox Game Pass Ultimate membership, and a Space Jam: A New Legacy toy.