Celebrate the holidays with this family-friendly tabletop game.
In August 2021, Funko Games revealed five new versions of its Something Wild Card Game, which are inspired by brands like Star Wars and Five Nights at Freddy's. Another one of these new games is Something Wild Peppermint Lane, which is due out just in time for the holiday season.
Funko Games' Something Wild titles are pretty unique. Each Something Wild game can be played on its own as a standalone title, and you can also combine multiple Something Wild games to create a custom experience. Each Something Wild game is for 2-4 players with a recommended age of 6+. (The first six games in the Something Wild franchise were inspired by Disney films and characters like The Little Mermaid and Disney Villains. You can learn more about these games in our review.)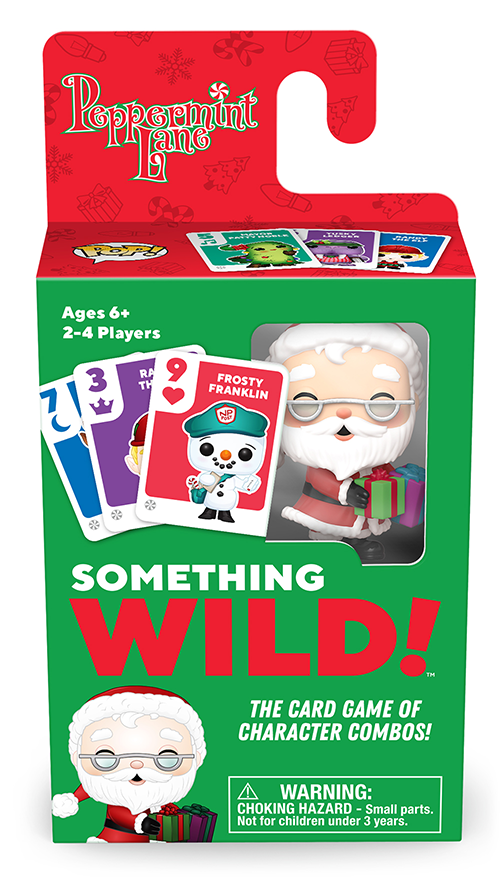 Something Wild Peppermint Lane is inspired by Funko's line of Peppermint Lane Pop figures, which features characters like Santa Claus, Mrs. Claus, Randy the Elf, and Mayor Patty Noble, among others. (Two new characters, Dauber Higgins and Bjorn Cranmore, will be released later this year.)
The Something Wild Peppermint Lane card game comes with 45 Character Cards numbered 1-9 that feature Pop-style artwork of Peppermint Lane characters like Frosty Franklin (a snowman postal worker) and Harry Chitwood (a crossing guard). It also comes with 10 Power Cards and a small Pop figure of Santa Claus holding some wrapped presents. This Pop is much smaller than a traditional Pop figure — it measures roughly 1 ¾" tall when measured from the bottom of the base to the top of Santa's hat.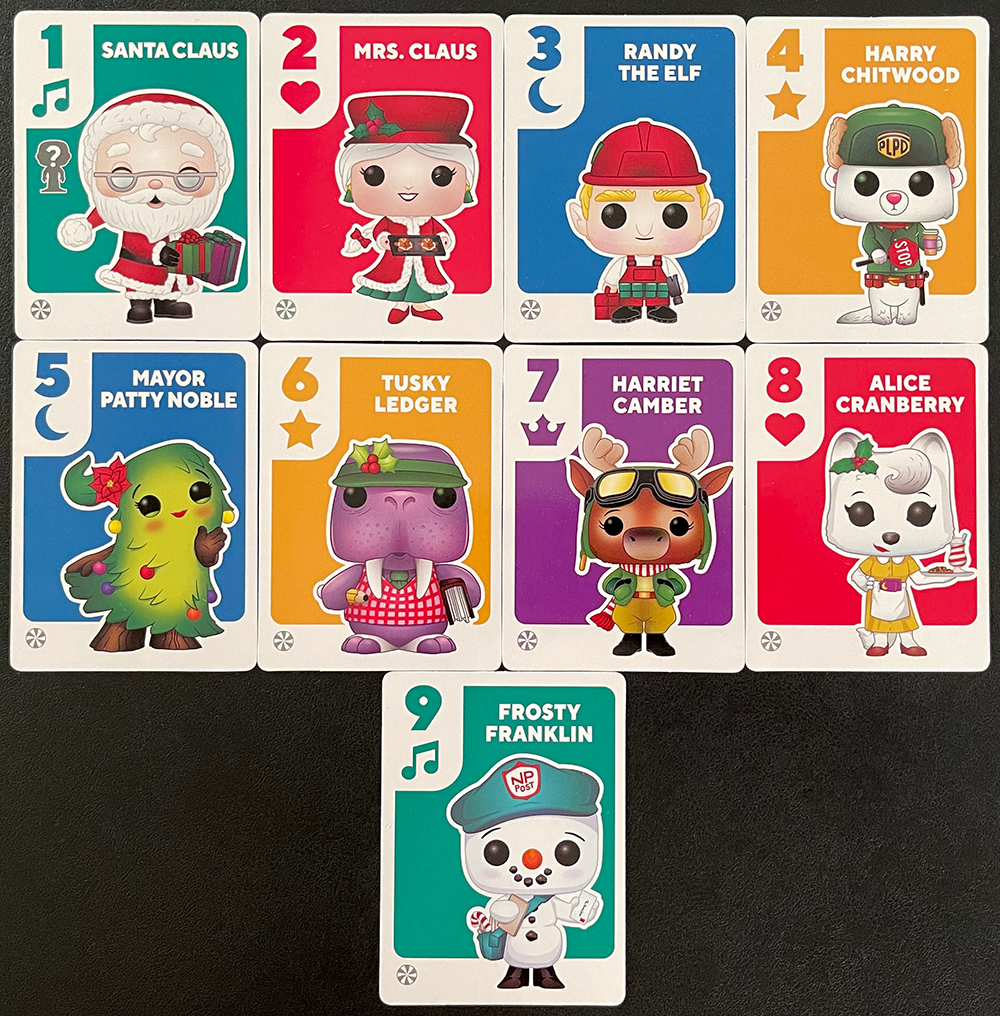 During each game of Something Wild Peppermint Lane, players will try to be the first one to score three "Powers" (think "points") by creating Runs or Sets with cards. A Run is a group of three cards of the same color that are in numerical order (for instance, "1, 2, 3" of red cards). A Set is a group of three cards of any color that have the same number.
As the game progresses, different players can take control of the Santa Claus Pop figure, which allows them to use the game's "Power" abilities. For instance, one Power allows players to treat any cards with the number "9" as though they were any other number.
A game of Something Wild Peppermint Lane is expected to last 15 minutes.
Something Wild Peppermint Lane is expected to be released in November 2021 for $7.99. You can pre-order it now on sites like Amazon and Entertainment Earth.
Keep in mind that different retailers may release Funko products at different times and for different prices. Make sure to shop around to find the best deal on the item(s) you want to pick up for your family!
Disclosure: SuperParent received Something Wild Peppermint Lane for coverage purposes.