Help Simon restore the neighborhood by completing level-based puzzles.
Simon's Cat: Story Time is a level-based puzzle game on Apple Arcade, Apple's game subscription service that gives subscribers unlimited access to a curated selection of games for a single monthly price.
Simon's Cat: Story Time is inspired by the popular animated series Simon's Cat, which stars Simon and his mischievous feline friends.
In Simon's Cat: Story Time, players will need to complete puzzles in order to earn points that they can spend to clean Simon's garden and other areas around the neighborhood. If your family has played games like Gardenscapes or Matchington Mansion, this setup will feel familiar.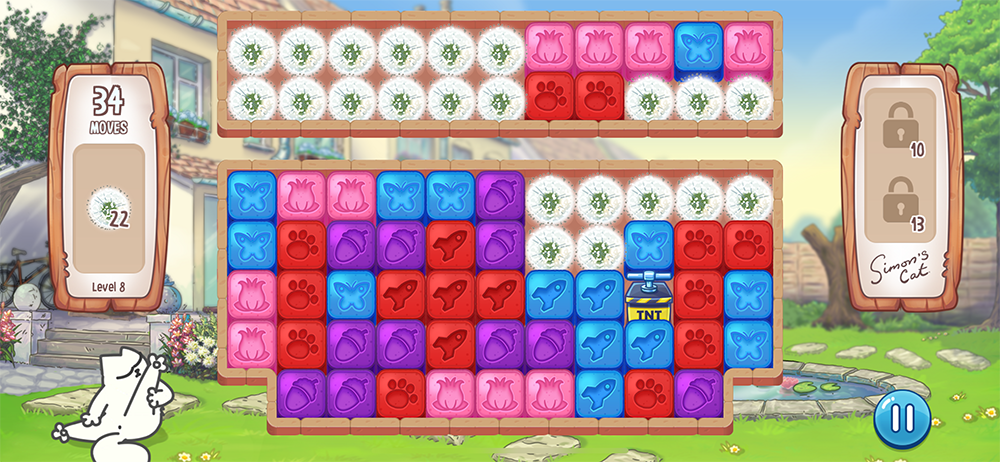 In each level of Simon's Cat: Story Time, players will be presented with a board full of colorful blocks, and they'll need to tap on groups of two-or-more blocks of the same color to clear them from the board. When players clear a large group of blocks in a single tap, they'll trigger the appearance of power-ups on the board, which can help them complete the level.
Each level asks players to complete a different objective before running out of moves. For instance, one may ask players to clear the required number of blocks of a certain color, while another may ask them to clear dandelions from the board by clearing the blocks that are touching the dandelions, and so on.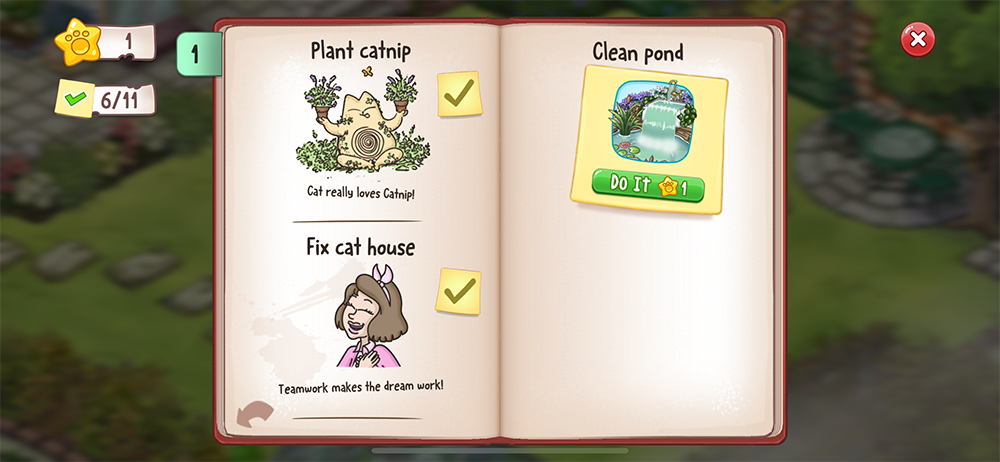 When players complete a stage, they'll receive a star they can use to complete a task and move the story forward. While the gameplay here is family-friendly and easy to understand, there's no voice acting, so players will need to know how to read to follow along with the game's story.
Simon's Cat: Story Time is available now on Apple Arcade. The game has an age rating of 4+. While these kinds of level-based puzzle games typically offer lots of optional in-game purchases, Apple Arcade games do not contain any in-game purchases or advertisements. This means you don't have to worry about littles accidentally spending money as they play the game.
Check out 14 minutes of Simon's Cat: Story Time gameplay in our video below.