What a unique promotion.
Update (03/02/2021): SuperParent purchased an Arby's Kids Meal to get a better look at one of the launcher tokens. It's a small, expandable disc launcher themed after a Shovel Knight character (in our case, The Enchantress), which includes a small disc that can be shot short distances by squeezing the launcher. The DLC code is printed on a small sheet of paper that's packaged with the toy. The paper also includes a checklist so you can keep track of the launcher tokens you've collected from the set.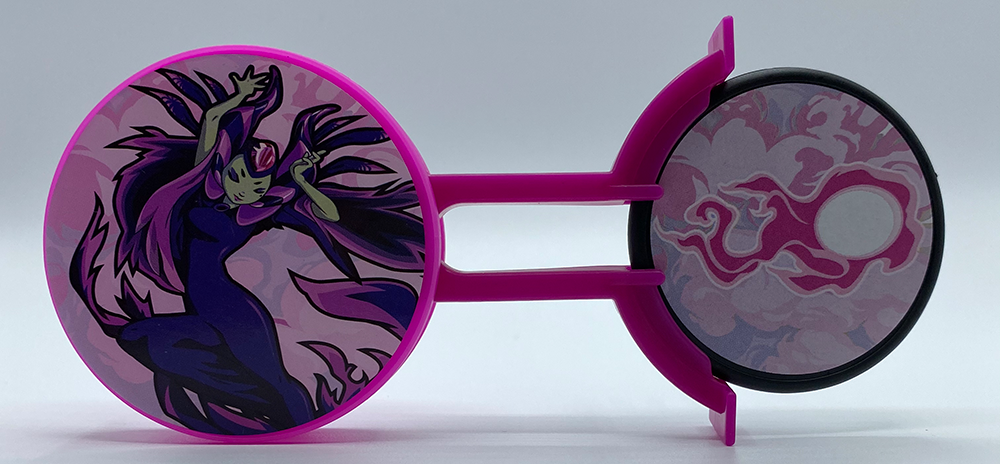 ---
Original Story:
Yacht Club Games, the maker of Shovel Knight, has partnered with Arby's to offer Shovel Knight launcher tokens in Arby's Kids Meals for a limited time.
There are seven launcher tokens available to collect, which each include a different code that can be redeemed for downloadable content (DLC) in Shovel Knight: Treasure Trove on Switch and PC. Shovel Knight: Treasure Trove is a retro-style side-scrolling platformer that challenges players to help Shovel Knight defeat enemies "in a quest for his lost beloved."
On the official Yacht Club Games Twitter account, the developer said these launcher tokens will be available at participating Arby's restaurants throughout the U.S. and Canada until May 31, or until supplies last.
Shovel Knight isn't the only brand with a current fast food promotion. In February, Nintendo and Burger King launched a promotion that allows fans to collect toys inspired by some of Nintendo's games, like Mario Kart 8 Deluxe and Splatoon 2, among others.
Also last month, The Pokemon Company and McDonald's launched a promotion that allows Pokemon fans to collect special 25th Anniversary booster packs for the Pokemon Trading Card Game (TCG).
Will your family head to Arby's to collect any of these Shovel Knight launcher tokens? Let us know on Twitter at @superparenthq.

Brandy Berthelson has been writing about video games and technology since 2006, with her work appearing on sites including AOL Games, Digital Spy, and Adweek's Social Pro Daily. When she's not gaming, Brandy enjoys crafting, baking, and traveling with her husband.