These items will be available later this month.
In response to the ongoing COVID-19 pandemic, the in-person San Diego Comic Con (SDCC) event has been replaced with a virtual version of the convention that will take place online from July 22 – 26, 2020. To coincide with this online event, Funko is holding its third Virtual Con event from July 19 – 25, which will allow fans to buy a variety of exclusive figures that would have originally been sold at the show.
These exclusives are based on a variety of video games, movies, and more. For instance, there are flocked versions of the previously released Mewtwo and Vulpix Pokemon Pops, a two-pack of Sonic the Hedgehog Pops featuring Super Tails and Super Silver, and a Fortnite Rippley Pop.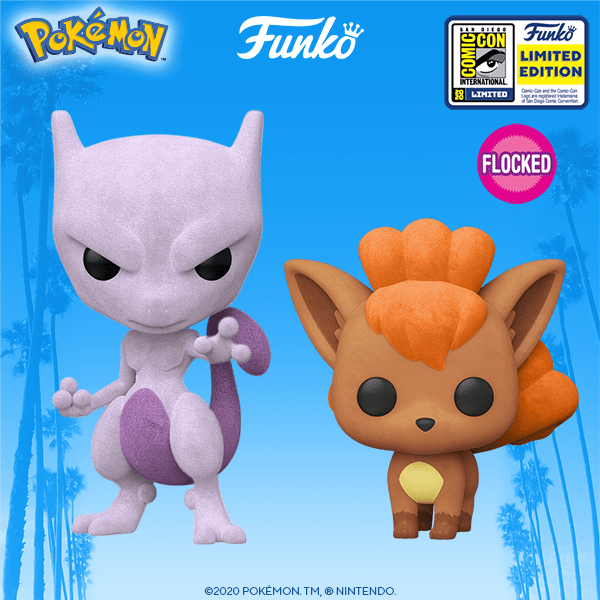 For Disney fans, there's a Pop of Yzma as a cat based on the film The Emperor's New Groove and a Disney Pixar Alien Pop that's dressed as Kevin from Up!
In addition to these Pop figures, a few new Soda figures will also be available, like this figure of the Clown with the Tearaway Face from The Nightmare Before Christmas.
As with previous Funko Virtual Con events, you'll be able to buy these items on Funko's website. Some will also be "Shared Retailer Exclusives," meaning they'll also be available at specific stores. For instance, the Fortnite Rippley Pop will be exclusive to Walmart, while the flocked Vulpix Pop will be available at Gamestop. You can see the entire selection of shared retailer exclusives for the U.S. in the picture below.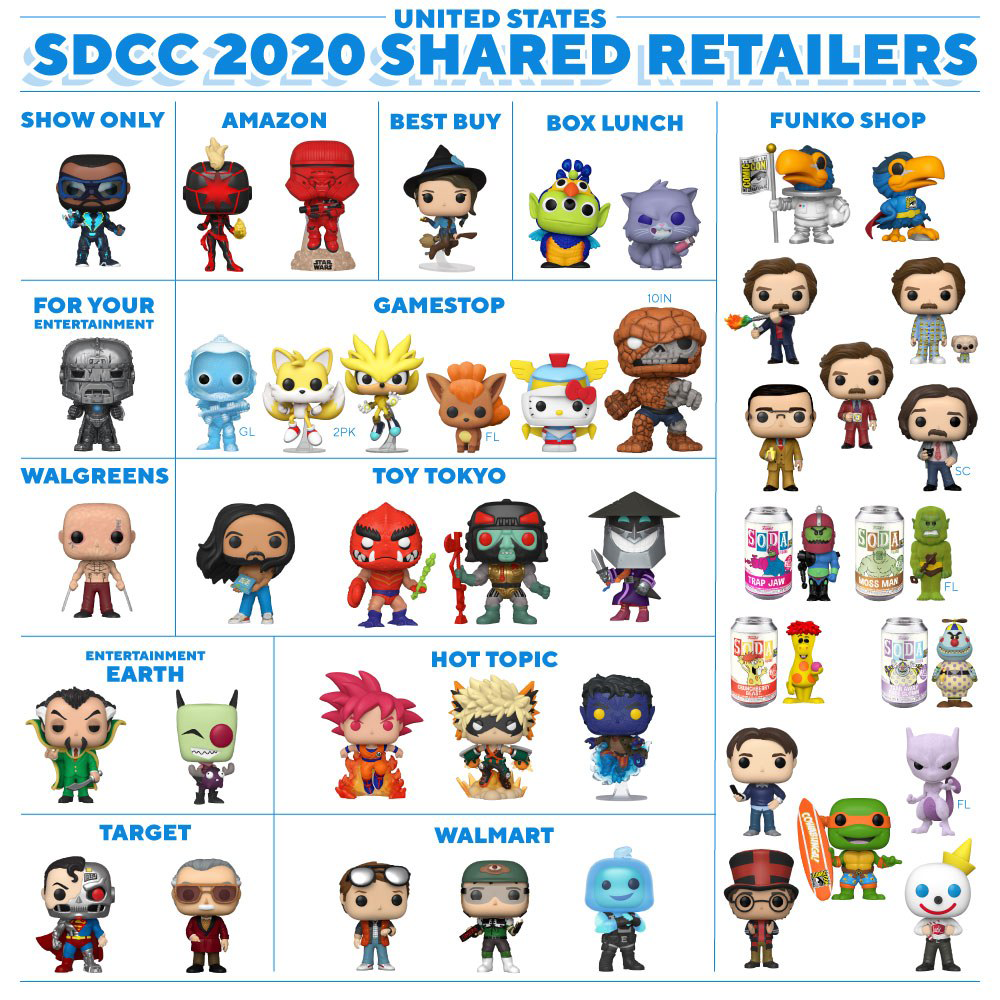 Or, to see the entire selection of SDCC 2020 exclusives, head over to Funko's blog. Parents, keep in mind that some of these exclusives are related to titles or brands that are meant for adults (like a set of Pops based on the movie Anchorman).
Are you excited to pick up any of these SDCC 2020 excluisve figures? Let us know on Twitter @superparenthq.