Parents can read excerpts from Scholastic stories and articles on Instagram.
Publishing company Scholastic launched a new Instagram profile called "Scholastic Bookshelf," which was designed to give parents conversation starters and example questions related to sometimes difficult topics, such as abuse, addiction, divorce, eating disorders, suicide, self esteem, and many more.
Currently, there are more than 60 topics available on Scholastic Bookshelf. Parents can view an image carousel for each topic, which contains sample questions that kids and teens might ask, as well as excerpts from Scholastic stories that deal with that topic. Each post also contains a list of recommended Scholastic stories that deal with the chosen topic, with these stories being listed alongside their age ratings.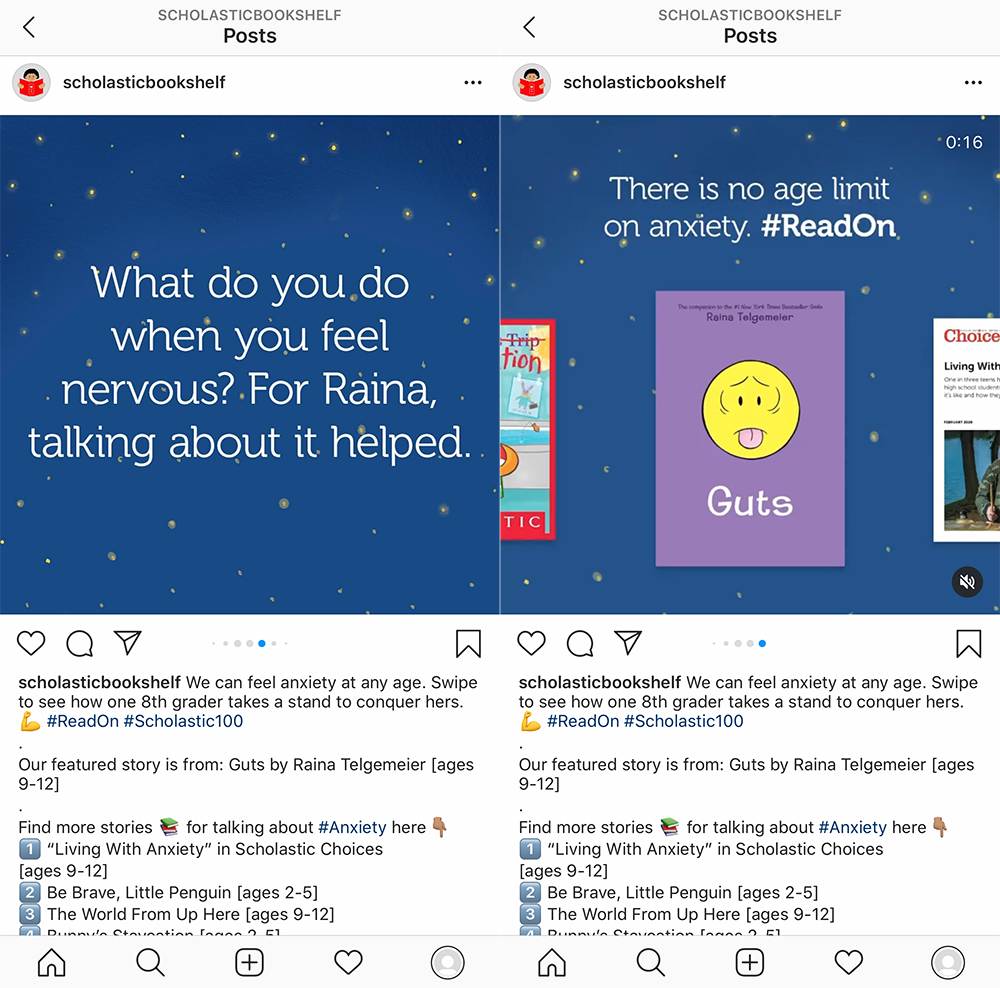 Scholastic celebrates its 100th anniversary in 2020.
In a press release, Richard Robinson, chairman, president, and CEO of Scholastic, commented on the anniversary:
"The people of Scholastic were focused on the same thing in 1920 that we are today—understanding what matters most in a child's life and providing them with powerful stories and information that support their learning journey. This might lead to a favorite book, a stimulating magazine article, or an interesting topic on the Scholastic Bookshelf. We are always seeking new ways to connect kids with the stories that help them better understand themselves and the world around them. This is what keeps us relevant and has driven us every day for the past 100 years."
You can view and follow the Scholastic Bookshelf within the Instagram app on mobile devices, or check it out on Instagram on the web.

Brandy Berthelson has been writing about video games and technology since 2006, with her work appearing on sites including AOL Games, Digital Spy, and Adweek. When she's not gaming, Brandy enjoys crafting, baking, and traveling with her husband.