Help a conceited harvest goddess defeat demons and grow rice in this platforming and farming game.
Sakuna: Of Rice and Ruin is a T-rated action, platforming, and farming game that challenges players to help Sakuna, a spoiled harvest goddess, make things right after she's banished from her home.
Sakuna and a group of humans have been banished to a dangerous island full of demons, and you'll need to help Sakuna create a new home there by completing quests and gathering enough resources to ensure the group can survive from one day to the next.
Gameplay here is split into two main parts. The action-platforming portion allows you to explore areas around the island through side-scrolling gameplay. You'll be able to use a combination of quick and heavy attacks, as well as a grappling tool called the "Divine Raiment," to defeat enemies and interact with collectibles in the world that you can take back to your home base.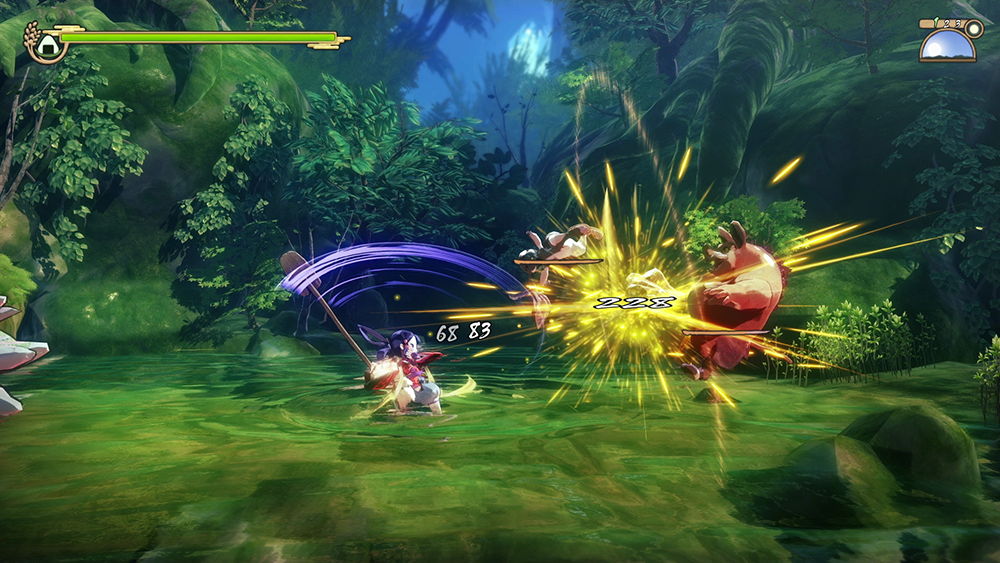 The farming portion of Sakuna: Of Rice and Ruin asks you to plant and care for crops as they grow. Since Sakuna is a harvest goddess, her in-game strength will increase as you successfully grow rice.
In addition, you'll be able to complete quests for your human companions in order to unlock new abilities and features. For instance, one of the game's first quests asks you to collect enough wood, clay, and stone to build a forge at your base where the humans can make tools.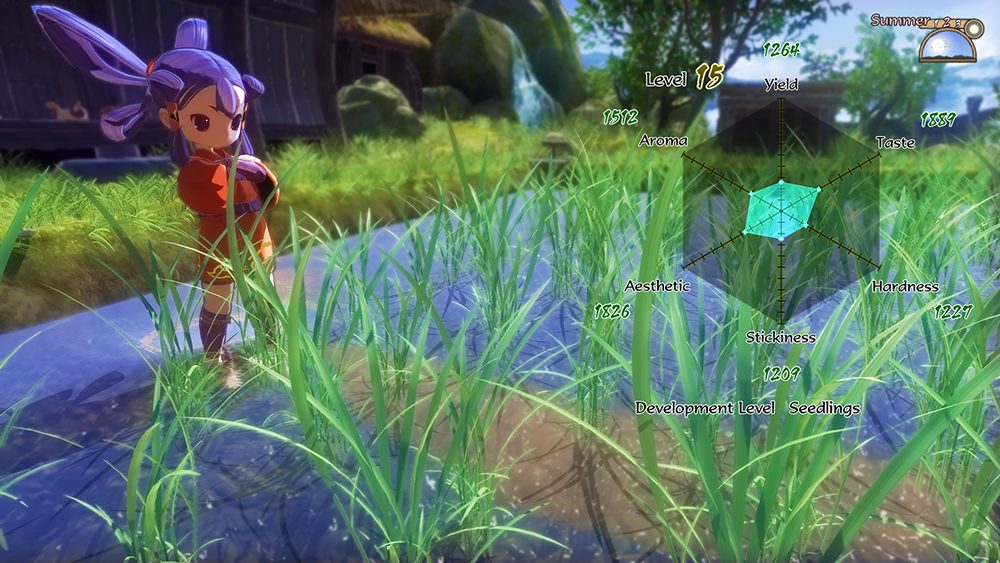 Sakuna: Of Rice and Ruin is rated T for Teen by the ESRB. This means it has been deemed inappropriate for players under the age of 13. The game has Content Descriptors for "Fantasy Violence," "Mild Blood," and "Use of Alcohol."
Sakuna: Of Rice and Ruin is available now on Switch, PlayStation 4, and PC. Check out 33 minutes of Sakuna: Of Rice and Ruin gameplay in our video below.
Disclosure: XSEED Games gave SuperParent a code for Sakuna: Of Rice and Ruin for coverage purposes.