Defeat the Twilight Empire in this fantasy role-playing game on mobile devices.
RPG Dice: Heroes of Whitestone is now available on iOS and Android devices. The role-playing game (RPG) focuses on rolling dice for movement, battling, and more.
In RPG Dice: Heroes of Whitestone, players will recruit a team of heroes to do battle against the evil Twilight Empire. The game allows players to explore multiple game boards, which are like traditional tabletop game boards with spaces to land on by rolling the dice.
Different spaces trigger different events. For instance, landing on some spaces may trigger a turn-based battle against enemies, while landing on a different space may allow players to purchase items from the shop.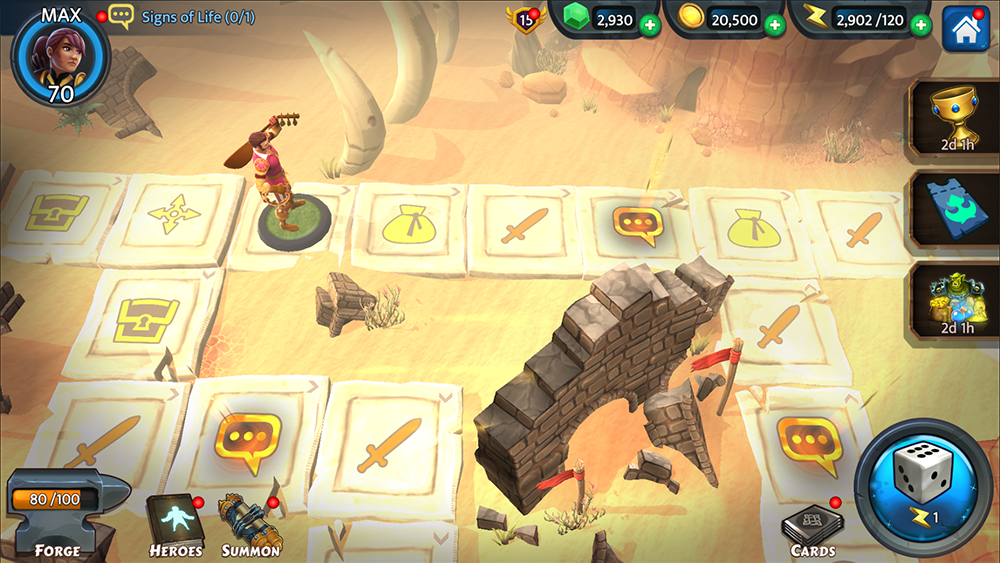 During turn-based battles, players will roll dice to trigger special actions when attacking. As an example, one die may allow players to poison the enemy. Players can collect a variety of dice while playing, which give them access to different abilities. Players can also craft and collect new gear for their characters, as well as upgrade their characters and gear to improve their stats and make them stronger.
In addition to a single-player story mode, RPG Dice: Heroes of Whitestone features a Relic Adventure Mode, a Dungeons Mode, player-vs-player battles, and more. At first, players only have access to the single-player story mode, but they'll unlock the rest of the game's content as they play the game.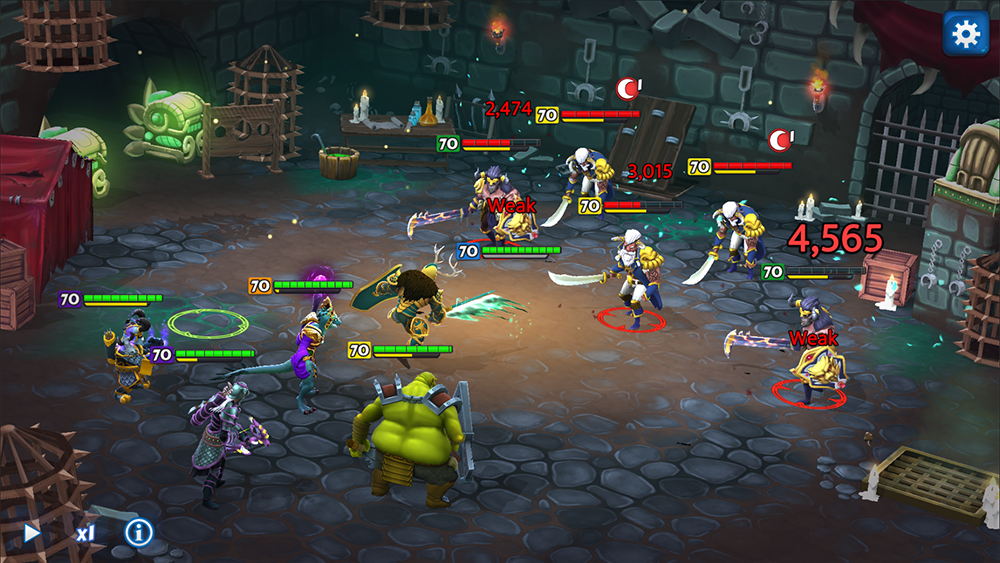 While RPG Dice: Heroes of Whitestone is free-to-play, it features a variety of optional in-game purchases. Make sure to manage your device settings to prevent kids from accidentally spending money while playing the game.
RPG Dice: Heroes of Whitestone is available to download for free on iOS and Android. The game is rated 12+ on iOS and E10+ for Everyone 10+ on Android. From our time with the game, we feel the 12+ rating is more appropriate, due to the game's focus on fantasy violence.
Check out some gameplay from RPG Dice: Heroes of Whitestone on iPhone in our video below.
Disclosure: SuperParent received early access to RPG Dice: Heroes of Whitestone for coverage purposes.