The event was created in response to the ongoing COVID-19 pandemic.
Update (03/17/20): Roblox's virtual concert venue is now available to hang out in ahead of the event. You can find it here.
---
Original Story:
On Saturday, April 18, Global Citizen, in collaboration with the World Health Organization (WHO) and Lady Gaga, will present One World: Together At Home, a worldwide broadcast featuring appearances from dozens of celebrities and musical artists, including Jennifer Lopez, Paul McCartney, Pharrell Williams, and Taylor Swift, among many others.
According to the event's website, the special was designed "to support frontline healthcare workers and the WHO" during the ongoing COVID-19 pandemic.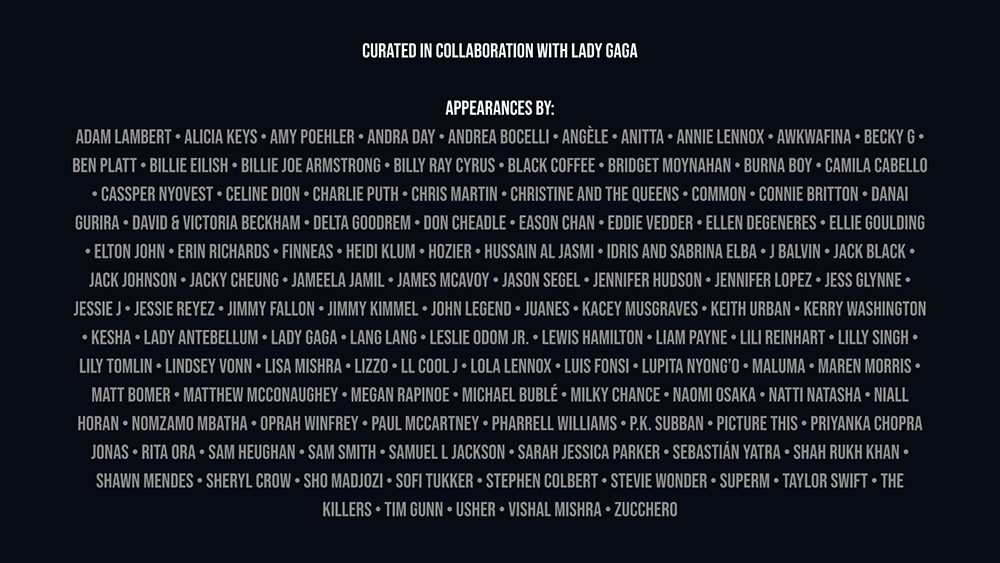 The show (or portions of it) will be broadcast on networks and platforms around the world, including Roblox, the social gaming platform that allows players to create their own games and experiences to share with others.
Roblox has created a "virtual concert venue" for players around the world to join and watch the full event. There will be three separate broadcasts in the venue this weekend:
World Premiere, Part 1: Saturday, April 18 from 11 a.m. to 5 p.m. PT
World Premiere, Part 2: Saturday, April 18 from 5 p.m. to 7 p.m. PT (This is the portion that many networks, such as ABC, CBS, and NBC, will show on TV)
World Premiere, Part 2 Replay: Sunday, April 19 from 10 a.m. to 12 p.m. PT
In addition, starting on April 18, Roblox players will be able to pick up a series of avatar items themed after the event from the in-game Avatar Shop. You'll be able to collect a pair of headphones, a cap, a pair of sunglasses, and a backpack. Each one features a version of the One World: Together At Home logo, and they'll all be free.
Finally, Roblox will open up the virtual concert venue early for players to hang out in.
The Roblox blog reads:
"If you and your friends want to get a head-start on finding in-game collectibles and completing quests in our virtual concert venue, we'll be opening up the experience early on Friday, April 17, at 12:00 pm PT."
You'll be able to find a link to the "event game" on Roblox's website once it's available.