Visitors can play mini-games and more.
Apparel company Nike has released a virtual world on Roblox called Nikeland.
Inspired by Nike's world headquarters, the Nikeland virtual world allows fans to participate in mini-games like Tag, "The Floor is Lava," and Dodgeball. Plus, visitors can use the Nikeland tool kit to create their own mini-games using sports-themed items.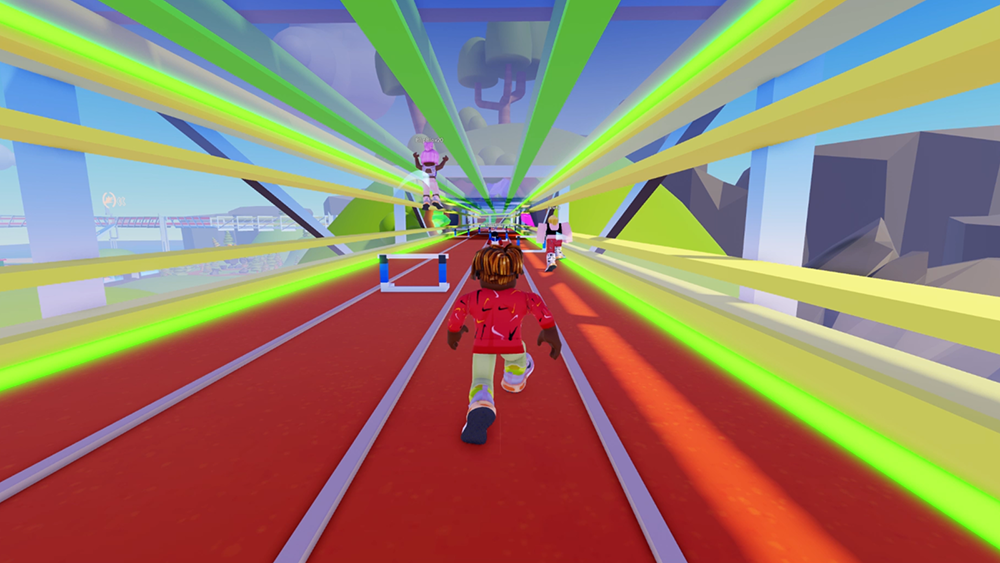 The Nikeland virtual world was designed to bring a player's real-world movement into the game. Nike's website explained this feature:
"NIKELAND visitors can take advantage of accelerometers in their mobile devices to transfer offline movement to online play. For example, you can move your device and body IRL to pull off cool in-game moves like long jumps or speed runs."
Finally, the Nikeland world allows visitors to dress their Roblox avatar in Nike-themed products.
Nikeland is now available for free on Roblox. You can learn more about the virtual world on Nike's website.

Brandy Berthelson has been writing about video games and technology since 2006, with her work appearing on sites including AOL Games, Digital Spy, and Adweek. When she's not gaming, Brandy enjoys crafting, baking, and traveling with her husband.