Tickets are available now.
Earlier this year, STEM education company iD Tech hosted a Halloween block party on Roblox that allowed attendees to celebrate the spookiest time of the year by enjoying a virtual hayride, exploring a corn maze, and more.
Now, iD Tech is back with another event in Roblox, this time themed after the winter holiday season.
iD Tech's "Block Party Winter Edition" game will be available to play on Roblox from now until January 3, 2021. It features holiday mini-games and lots of festive decorations, such as a giant cup of hot cocoa and a gingerbread village. Plus, there will be a nightly fireworks show for players to check out.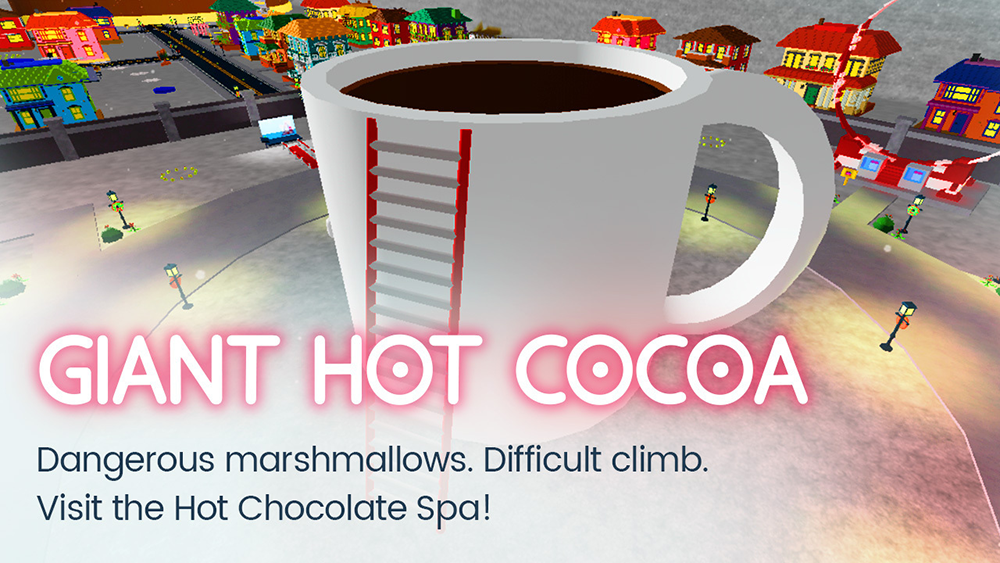 On December 26 from 1 p.m. PT to 2 p.m. PT, iD Tech will host a snowball fight in the game with the goal of breaking the world record for the largest snowball fight ever held.
Then, on December 31, players will be able to check out a full day of "New Year's Eve festivities," which will be topped off by a large fireworks show that night.
While these festivities and events are free to attend and enjoy, players need to sign up for a ticket via iD Tech's website in order to attend. Regular tickets are free, and give players access to all of the content in the game (including a special snowball to use during the virtual snowball fight on December 26).
Players also have the option to purchase two premium tickets in order to receive extra content. All of the proceeds from these ticket sales will be donated to The Lindsey Vonn Foundation.
A $10 Premium Ticket will give players a $10 off voucher for iD Tech's online private lessons, while the $15 VIP Ticket will include one free session of iD Tech's online private lessons. Both premium tickets also include an exclusive snowball to use on Roblox during the snowball fight.
To learn more about iD Tech's winter holiday block party, or to sign up for a ticket, head over to the company's website.