A limited time event will allow players to earn items by solving riddles and puzzles.
The third season of Strangers Things (otherwise known as Stranger Things 3) premieres on Netflix on July 4, 2019, and to celebrate, social gaming platform Roblox has launched a limited time event that will let players unlock virtual items inspired by the show. (Stranger Things is rated TV-14, so it may contain content that's inappropriate for younger viewers.)
Starting July 1 and ending on July 4, a new puzzle or riddle will be posted each day on Roblox's official Facebook, Twitter, and Instagram profiles (four puzzles in total). The answer to each puzzle or riddle will be a promo code that players can enter on Roblox's website to receive a free in-game item themed after Stranger Things.
Two additional Stranger Things-themed items — a Scoops Ahoy hat and a Demogorgon mask — can be downloaded for free on Roblox from now until July 12, 2019.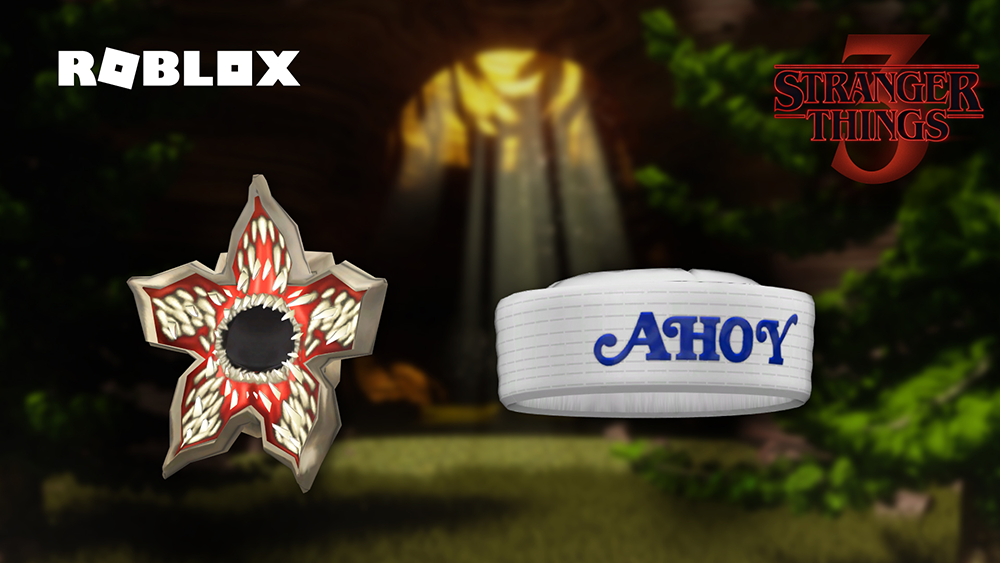 In a release, Craig Donato, chief business officer at Roblox, commented on this event:
"Our global community includes millions of Stranger Things fans, and we are really excited to reward them with items from this fun collaboration with Netflix. We work with brands that make experiences more engaging for our users, and Stranger Things is a great example of that – Roblox users get to 'live' their favorite characters, be creative, and adventurous."
Roblox is no stranger to branded in-game items. For instance, the game recently launched its third Summer Creator Challenge for kids, which is themed after the film Godzilla: King of the Monsters. This yearly event helps youngsters learn to create their own content on Roblox's platform. Last year's Creator Challenge focused on Jurassic World: Fallen Kingdom.

Brandy Berthelson has been writing about video games and technology since 2006, with her work appearing on sites including AOL Games, Digital Spy, and Adweek. When she's not gaming, Brandy enjoys crafting, baking, and traveling with her husband.