The new title from Funko Games will be released in 2022.
Funko Games, the company behind titles like Toy Story Talent Show and The Goonies: Never Say Die, revealed its latest tabletop game that's inspired by a memorable film: Rear Window Game.
Inspired by Alfred Hitchcock's 1954 film Rear Window, the Rear Window Game will allow 3-5 players to work together to determine if there's been a murder in the apartment complex, and if so, who committed the crime. The game has a recommended age of 13+, meaning it's been designed for older players (teens and adults), rather than kids.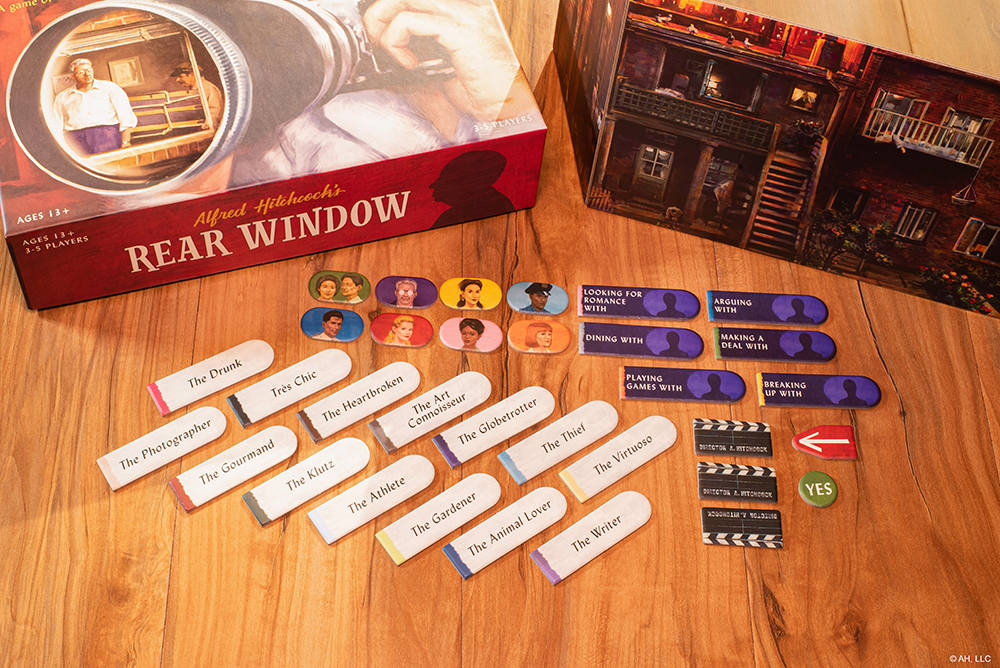 In each game of the Rear Window Game, one player will take on the role of the "Director," who will give clues and signs to the other players without actually speaking. The other players will work together and must use observation and deductive reasoning to figure out what's going on. The game has an expected play time of 40 minutes.
The Rear Window Game will be released in summer 2022 for $34.99.
Is your family looking forward to playing Rear Window Game? Let us know on Twitter at @superparenthq.

Brandy Berthelson has been writing about video games and technology since 2006, with her work appearing on sites including AOL Games, Digital Spy, and Adweek. When she's not gaming, Brandy enjoys crafting, baking, and traveling with her husband.