The match-three puzzle game is now available on PC and mobile devices.
505 Games and Infinity Plus Two announced the release of Puzzle Quest 3 on PC, iOS, and Android. The game is the latest installment in the Puzzle Quest series of puzzle role-playing games (RPGs).
Puzzle Quest 3 is a match-three role-playing game that takes place in a fantasy world. The game allows players to create their own hero by choosing from multiple classes, such as assassin and paladin. Each class has its own specialties.
From there, players can complete missions that will have them defeat a variety of enemies in turn-based puzzle battles. On each turn during a battle, players have a few seconds to create as many lines of three-or-more matching symbols on the game board as possible. Players can move symbols horizontally, vertically, and diagonally so long as the move results in a line of three-or-more matching symbols. The more matches players create on their turn, or the longer each line of matching symbols is, the greater the effect their move will have.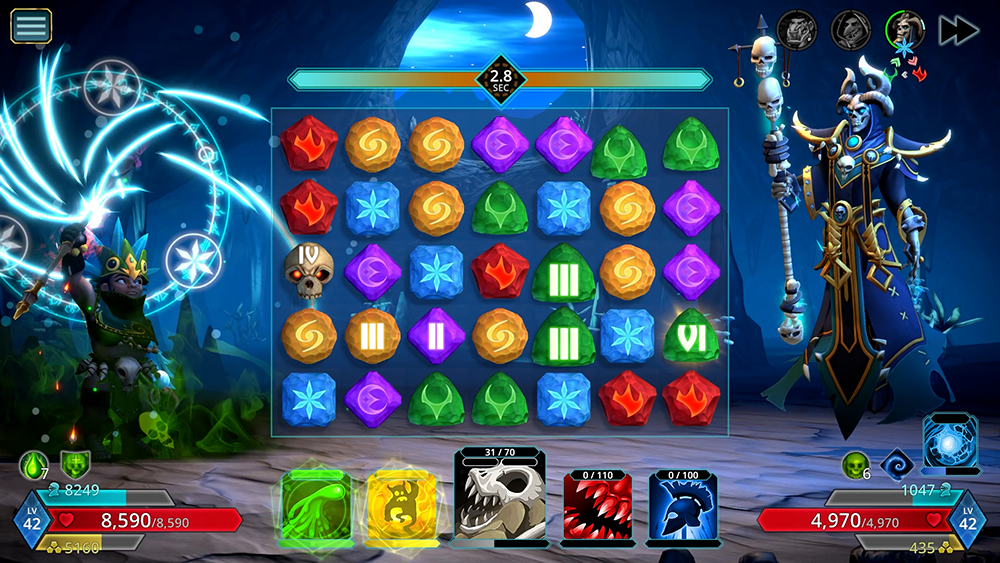 The puzzle board is filled with multiple varieties of symbols, which have different effects when used in matches. For instance, players can make matches with skull symbols to attack the enemy. Players can also match colorful symbols to charge their character's magical abilities, and they can use an ability once they've created matches with the required number of symbols during a single battle. (Creating matches with these colorful symbols will also damage the enemy.)
As players complete battles and missions, they'll receive new gear and other items for their character that can make them stronger. They'll also be able to upgrade their hero's items to improve their stats.
In addition to offering a single-player story mode, Puzzle Quest 3 supports player-vs-player battles, as well as cooperative gameplay.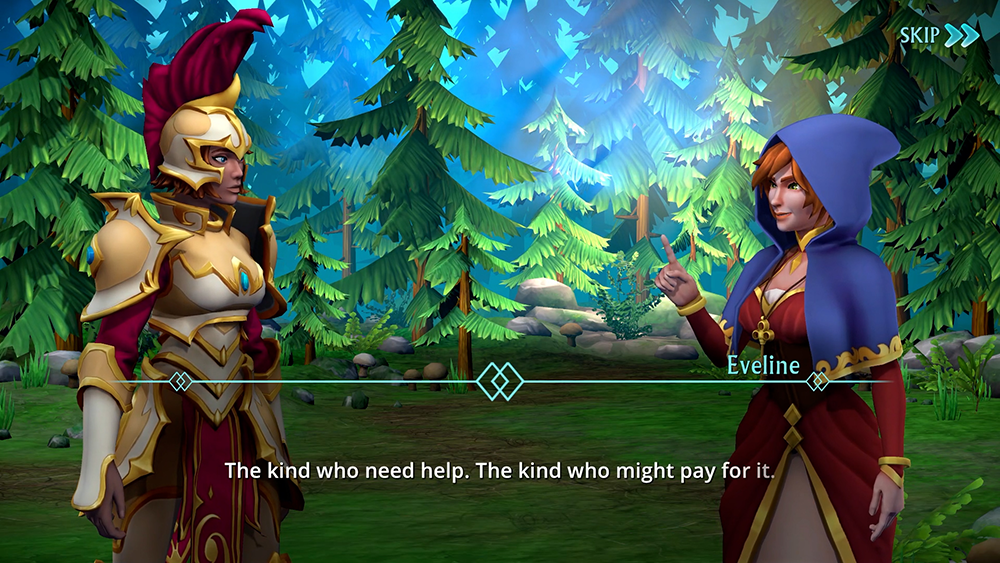 Finally, while Puzzle Quest 3 is free-to-play, the game features optional ways to spend real money, including (but not limited to) monthly and yearly subscription passses.
Puzzle Quest 3 is now available to download for free on iOS and Android devices, as well as PC. As of this writing, the game is considered to be in "Early Access," which means the game's features or gameplay may be updated or changed in the future.
Puzzle Quest 3 has an age rating of 12+ on iOS and E10+ for Everyone 10+ on Android. The game doesn't feature complete voice acting, so players will need to know how to read to follow along with the game's story.
Check out some gameplay from Puzzle Quest 3 on iPhone in our video below.