SuperParent received an Elite Trainer Box to check out in anticipation of the new set.
In early September 2022, The Pokemon Company will release the next expansion to the Pokemon Trading Card Game (Pokemon TCG). Titled Sword and Shield – Lost Origin, the set will add more than 190 new cards to the game, and will likely be the final set in the Sword and Shield series. Additionally, Lost Origin will introduce six new Pokemon VSTAR cards and one Pokemon VMAX card to the game.
The expansion will also revive the Lost Zone gameplay mechanic which has been absent from the Pokemon TCG for some time. Many cards in the Pokemon TCG allow you to bring cards back from your regular discard pile, but the Lost Zone is different; it's a special discard area that prevents cards placed there from being retrieved for the rest of the game.
The flagship Pokemon for the Lost Origin expansion is Giratina. As reported by Dot Esports (via PokeBeach), Giratina plays around the Lost Zone mechanic. According to these sources, Giratina's standard attack does 280 damage, but requires you to put two Energy cards attached to your Pokemon into the Lost Zone. This sounds like a bad tradeoff, but Giratina's VSTAR ability requires that you have 10 or more cards in your Lost Zone and immediately Knocks Out your opponent's Active Pokemon (only one VSTAR ability may be used in a single match).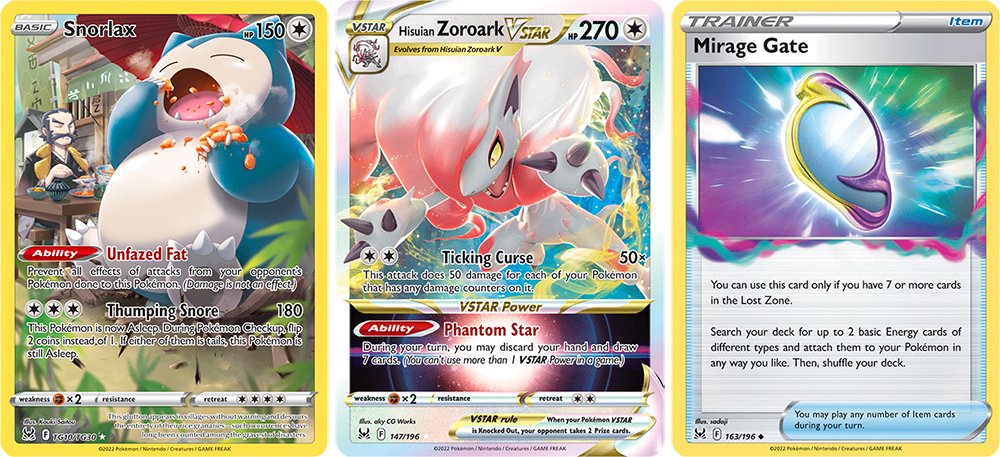 Like most major Pokemon TCG expansions, Lost Origin will be sold in a variety of product packages. As of this writing, the products available for preorder at the Pokemon Center website include:
If other sets are any indication, we can also likely expect to see Build and Battle Boxes, which are a great way to kickstart a collection of a new expansion. In the past, these have contained a pre-built 40-card deck and four booster packs. Typically, the Build and Battle products are what retail shops receive when hosting pre-release events for new Pokemon TCG expansions.
In anticipation of Lost Origin's release, The Pokemon Company International sent SuperParent a Lost Origin Elite Trainer Box that contained the following items:
8 Pokemon TCG: Lost Origin booster packs
65 card sleeves featuring Giratina
45 Energy cards
A Player's Guide
6 damage counter dice and 1 coin flip die
An acrylic VSTAR marker
2 acrylic condition markers
A collector's box to hold cards
4 dividers
A code card to redeem in Pokemon TCG Online or Pokemon TCG Live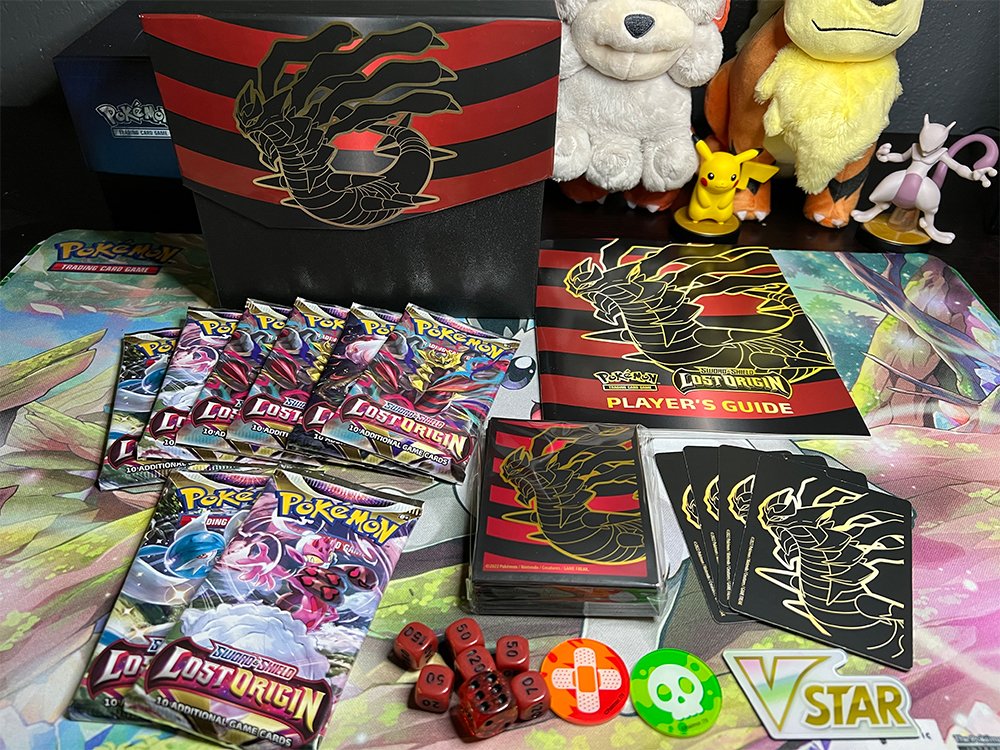 Additionally, fans can buy a Pokemon Center-exclusive version of the Elite Trainer Box that comes with two more booster packs, a metallic coin featuring Giratina, and a Giratina collector's pin.
The Pokemon TCG: Sword & Shield – Lost Origin expansion will be released on September 9, 2022. You can learn more about the expansion on the Pokemon website.
Disclosure: SuperParent received a Pokemon TCG: Sword & Shield – Lost Origin Elite Trainer Box for coverage purposes.